Jul 4, 2009
If society fits you comfortably enough, you call it freedom.~ Robert Frost

Happy Independence Day to all of my comfortable friends, if any of you are.



I will not be attending any fireworks tomorrow like I used to enjoy with my family on the 4th. I stay away from crowds now since I recognize I can be followed and accosted by up to four vehicles and a US DOT truck and call 911 emergency police and get no response.

I will not be singing "My Country 'tis of Thee, Sweet Land of Liberty,"

~Realizing that in addition to my own self-imposed imprisonment in my home for safety, there are 2.3 million people imprisoned in America, and 2/3 of them are there for non-violent offenses.

~ Also realizing that 1.25 million are the country's mental patients, many of whom were turned out of hospitals in the 70's to help stock prisons to enrich prison profiteers.


A Single Voice Project - Stop Private Prisons

http://www.petitiononline.com/gufree2/petition.html



~ Realizing that mental patients comprise 60% of the 25,000 Americans who will be spending 23 hours of "Independence Day" in the hole - a 9'x6' cell only slightly larger than a coffin, in total darkness or blaring florescent light with no one to give them a kind word or a gentle touch for months or YEARS.


Justice for Jeremy2 Petition - Schizophrenic Calif. Patient confined to the "hole"

http://www.care2.com/c2c/share/detail/1163440




~ Realizing that some like Troy Davis and Darrell Lomax are likely innocent, but denied new trials.




PLEASE SIGN THE AMNESTY INTERNATIONAL PETITION TO RE-OPEN OFFICER MacPHAIL'S MURDER INVESTIGATION:




http://takeaction.amnestyusa.org/siteapps/advocacy/index.aspx?c=jhKPIXPCIoE&b=2590179&template=x.ascx&action=12361




~ Realizing that many inmates only need a simple DNA test to be cleared of any wrongdoing, but District Attorneys and the Courts refuse them DNA testing, because innocent or guilty, they are more prisoners who help prison profiteers charge WE THE PEOPLE tax money to keep them imprisoned.


INNOCENCE PROJECT PETITION FOR POST-CONVICTION DNA TESTING




http://ip.convio.net/site/PageServer?pagename=DNAAccessPetition



I will sing "God Bless America," because the Lord knows this country needs blessing. And He certainly does bless us and have mercy on us, because many who were and are in leadership positions do not really care about we the people, justice, or providing for the Least of these, His brethren.

~ Realizing that California is sending their blind and elderly citizens IOUs instead of pension checks and disability checks, but sending its politicians and judges USDs. But the state is getting ready to resume executions after a 3-year halt. Never mind that holding death row prisoners cost Californians $90,000 MORE per year than if they commuted those sentences to life without parole. The important thing is not to provide for the disabled and elderly, but to kill people.

http://my.nowpublic.com/health/ious-californias-blind-and-elderly-usd-politicians



~ Realizing that people like Darrell Lomax are among California's death row inmates, and his guilt was never even proved.

http://www.freedarrell.com/


~ Realizing that the Obama USDOJ is over a week late on its promise to send us responsive records on the Secret arrest and Wrongful Death of Larry Neal and its conspiracy with Shelby County Jail in Memphis to hide the handicapped inmate's death. The USDOJ wrote and told me to expect a response to my May 7 request under the Freedom of Information Act within 20 business days of May 28. That time limit was OVER last week, and we got nothing. Please support the DOG JUSTICE petition requesting an investigation to end the ongoing. conspiracy of cover-up


http://www.petitiononline.com/Neal/petition.html



I am disappointed if the Holder DOJ is still covering for the Bush DOJ, but evidently, he should have fired more than his Internal Ethics Director to have an agency with some ethics.

http://my.nowpublic.com/health/foi-request-usdoj-re-larry-neal-and-cochran-firm-fraud



~ Realizing that we have a court system that will declare a law firm non-existent that is open just a brisk walk from the justices' chambers.

http://wrongfuldeathoflarryneal.com






~ Realizing that we have such a bought-out press that mainstream media won't publish certain news if it has been told not to do so - prison profiteers everywhere!




~ Realizing that our U.S. soldiers are being pulled out of Iraq, and that many of them will transition home sick with PTSD and get arrested. Thankfully, the military improved its mental health programs, but that does not save a soldier who gets in trouble with the law due to mental illness. Just look at what happened to Sgt. Russel, a sick career soldier serving his third tour in Iraq. Do I want him free? NO. But I want the criminal charges against him dropped and his mental illness treated as a war wound. Sgt. Russel needs long-term confinement in a quality mental health facility - not prison or execution.


SAVE SGT. RUSSEL
SGT. JOHN M. RUSSELL

was himself the first of six victims

of his bout with Post Traumatic Stress Disorder.

http://www.thepetitionsite.com/1/Save-Sgt-Russel



~ Realizing that although Congress apologized for slavery last year and the Senate did this year, 1 in every 9 young black men in prisons, most of whom did no violent crime. Their youth and vigor and a joint or two got many of them there. Prison profiteers need them to manufacture marketable goods for interstate trade and for FEDERAL work projects, boosting rich folks' stock on Wall Street.



~ Excuse me if it is hard to tell that slavery is over, realizing that two black sisters yet sit in a Mississippi prison for the theft of $11, which they dispute, sentenced to double life prison terms, having already served 14.5 years each.



http://www.ipetitions.com/petition/Free-Jamie-Gladys/index.html





I could go on with all that will be in my song, "God Bless America," but much of it is in my Sharebook, if you take time to look. Look through the AIMI photo album, because a picture saves a thousand words. Plus, the cyberstalker seems to be trying to hide my AIMI Photo Album on the Internet, so I know it must be important, and I will be sure to post it often and prominently. Why don't you help me with that. Post the link on your websites. They are fine photos:


http://www.care2.com/c2c/photos/view/217/513396753/



The large album with the scales on the cover denoting the JUSTICE QUEST has most of the photographs.
Album: AIMI Photo Album

The small album on the right has the coffin ad on its cover - the one my cyberterrorist sent to scare me into silence so I would quit asking, "WHAT HAPPENED TO LARRY NEAL? WHAT HAPPENED TO EQUAL JUSTICE?"


HAPPY INDEPENDENCE DAY, ESPECIALLY TO OUR VETERANS.
Although thanks to cyperterrorism I don't really have free speech and free press and the police and FBI won't trace the cyberstalking that deletes my posts and censors my writing and sends me all kinds of evil threats on the Internet, I thank you for trying.




Although people must fight to be free sometimes, I look forward to the day we have war no more, especially if the war might have been avoidable. Former VP Cheney Admits There Was NEVER Any Evidence Tying Iraq to 9/11

http://my.nowpublic.com/world/never-any-evidence-tying-iraq-9-11-says-former-vp-cheney








Please take the time to go to each of the petitions above and sign any that you have not already supported. For all of you who have added your name to these petitions to help promote equal justice, thank you! These fireworks are for YOU!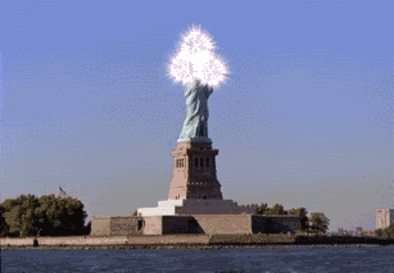 (By the way, Cyberstalker, I learned to see what parts of my Sharebook posts you marked for deletion. All I have to do is copy and drop it in Word. There is a border around my brother Larry's photo, the coffin ad you sent me for terrorism, and the AIMI Album scales photo. Get a grip. Thousands of people have seen those things, and it is best if you stop messing with my posts at Care2, anyway. You already know all the film I have, and soon enough, we will dance.)
comments
(1) |
discussion
() |
permalink
|
send green star
|
flag as inappropriate
| | |
| --- | --- |
| | Content and comments expressed here are the opinions of Care2 users and not necessarily that of Care2.com or its affiliates. |
Author


Mary Neal
, 5, 2 children
Atlanta, GA, USA

SHARES FROM MARY'S NETWORK