Dec 17, 2013
Some in the Sant Mat world are mindful of what the scientific community is saying about a quantum theory for the soul's existence, micro-tubules, reality at the quantum level, and spiritual consciousness studies. There are recent articles on this theme of Quantum Consciousness, Sant Mat Meditation and Radhasoami Reality.
Nov 2, 2013
"Happy Diwali, and World Vegan Day!" -- Light and Sound on the Path -- Sant Mat Satsang E Newsletter, Nov. 2nd
This Sant Mat Radhasoami E-Newsletter explores the poetry, prose, spiritual discourses, books, scriptures, letters, prayers, ahimsa ethics, podcasts, videos, philosophy, cosmology, and history of the Masters from a traditional Indian perspective, and might also include quotes from various world religions in harmony with the Way of the Saints, the Path of the Masters and Mystics

.
Visibility:
Everyone
Tags:
maine
,
god
,
science
,
of
,
meditation
,
yin
,
vegan
,
spirituality
,
vegetarian
,
mat
,
satsang
,
quan
,
sant
,
radhasoami
,
Eckankar
,
method
,
MSIA
,
smcha
,
masterpath
Posted:
Nov 2, 2013 9:48am
Apr 13, 2013
Purity of Mind -- Light and Sound on the Path -- (New Entry), A Digest of Spiritual Quotes, and Sant Mat Satsang Discourses:

@ Blogspot:
Visibility:
Everyone
Tags:
peace
,
meditation
,
yoga
,
vegan
,
spirituality
,
vegetarian
,
ethics
,
mat
,
sant
,
radhasoami
,
surat
,
shabd
,
ahimsa
Posted:
Apr 13, 2013 5:31pm
Mar 25, 2013
One God Given Many Names -- Light and Sound on the Path -- A Blog/Digest of Spiritual Quotes and Sant Mat Satsang Discourses:
* Mystical Art: "Kal and Kabir" from the Anurag Sagar;
* Many Manifestations of the One God, By Swami Ji Maharaj;
* On the Origin of the Holy Name Satyaraam (Sat-ya-Raam);
* Sant Dadu Dayal Met Buddhan Baba and Kabir;
* Who Created God? by James Bean;
* Plucking Flowers of Spirituality, Mystic Verses of Kabir;
* Pursue Truth to the Deepest Core, by Swami Sant Sevi Ji Maharaj;
* Gnosis -- Acquaintance -- Experiential Knowledge, By Swami Ashutosh;
* Excerpt from, Radhasoami Mat Prakash, by Huzur Maharaj (Rai Saligram);
* Remembering Huzur Maharaj -- Rai Saligram (1829-1898);
* Sant Garib Das Ji Maharaj (1717-1778);
Feb 23, 2013
Meditate. It's Bigger on the Inside! -- Light and Sound on the Path -- A Digest of Spiritual Quotes and Sant Mat Satsang Discourses: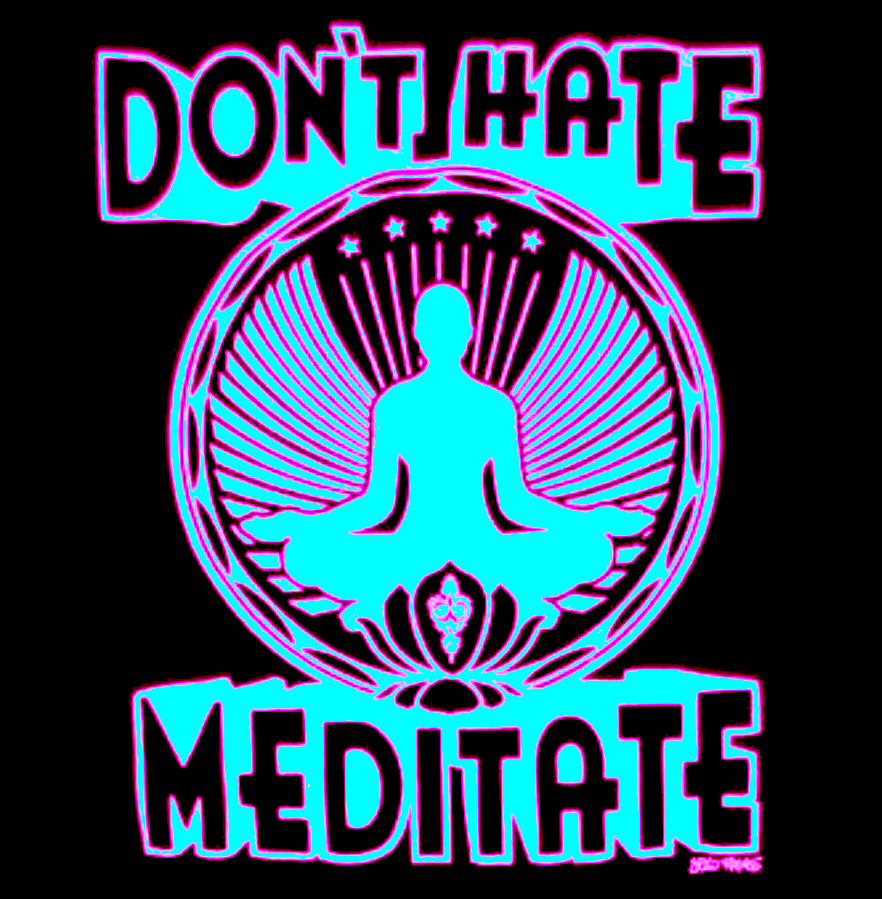 Visibility:
Everyone
Tags:
india
,
meditation
,
vegan
,
spirituality
,
vegetarian
,
singles
,
mat
,
satsang
,
sant
,
radhasoami
Posted:
Feb 23, 2013 8:29pm
| | |
| --- | --- |
| | Content and comments expressed here are the opinions of Care2 users and not necessarily that of Care2.com or its affiliates. |
SHARES FROM JAMES'S NETWORK