Jun 7, 2012
SOMEONE ASKED THE DALAI LAMA WHAT SURPRISED HIM MOST ABOUT HUMANITY AND THIS WAS HIS RESPONSE;
MAN, BECAUSE HE SACRIFICES HIS HEALTH IN ORDER TO MAKE MONEY. THEN HE SACRIFICES MONEY TO RECUPERATE HIS HEALTH. AND THEN HE IS SO ANXIOUS ABOUT THE FUTURE THAT HE DOES NOT ENJOY THE PRESENT; THE RESULT BEING THAT HE DOES NOT LIVE IN THE PRESENT OR THE FUTURE; HE LIVES AS IF HE IS NEVER GOING TO DIE, AND THEN HE DIES HAVING NEVER REALLY LIVED."
May 28, 2012
Help Us Help Them! Give as little as $1.

Any donation amount helps save lives and is appreciated!

K.A.R.E. Rescue's goal is raise $500 within 7 days to support our mission

Click here to Donate

Or Copy/Paste in your URL this link: http://fnd.us/c/7FRHf

Thank you!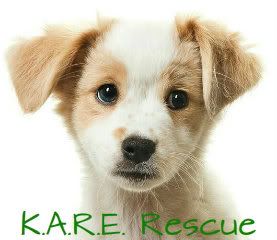 Kindness Animal Rescue and Education (K.A.R.E. Rescue) is an all volunteer non-profit no-kill animal rescue organization in Fort Worth, Texas. K.A.R.E. Rescue rescues homeless dogs and cats, provides FREE or Low-Cost spay/neuter services, and assists independent rescuers find loving homes for pets they rescued. We are dedicated to making all Tarrant County, TX a No Kill Community.
| | |
| --- | --- |
| | Content and comments expressed here are the opinions of Care2 users and not necessarily that of Care2.com or its affiliates. |
SHARES FROM JULIE'S NETWORK