May 29, 2010
Alrighty... still trying to figure this thing out. The other night I was trying to get my Blogger blog to post here and every time I'd post the RSS URL it would tell me there's an error. Now today I come here and my blog is posting, but it's posting double. IDK what to do with this thing. Do I just leave it and let it post double? I was going to see if the link posed twice in the settings, but there isn't even an RSS link listed in the settings.
Ah well, I'll eventually get it figured out
Apr 24, 2010
Sitting here waiting for my son to go to work so I can start my workout without being interrupted. I don't like having to stop halfway through so I wait until I know I have a good chance of completing my workout. Then my other son wants to go to the surplus store to look at fishing supplies. So that means it's going to be a fast, not get much done day.
I'm hoping to have a yard sale during our towns upcoming "Old Fashioned Days" celebration. I wanted to start gathering and pricing things now for it. I'm trying to save up some money to get an iPad and thought a yard sale would be good to not only raise some money, but to help get rid of some clutter around here too.
ok...that was fun. Zak couldn't find his keys...again. So he took the spare. This day is not turning out like I had planned. So I'm just going to forget blogging and do my workout before anything else goes....crazy.
Maybe later I'll get a chance to blog again.
Imported from external blog
Apr 4, 2010
Toasted easter egg & cheese muffins 4 breakfast

Thank you for using Picture and Video Messaging by U.S. Cellular. See www.uscellular.com for info.

Imported from external blog
Mar 27, 2010
I've been wanting to get a speed/agility ladder, but they're so expensive. I decided to buy some nylon straps and make one of my own. I looked online for any instructions on how to make one, but I couldn't really find anything that said how to make one. I had to wing it and make it how I wanted it. Here are some pics of how I made mine...

Items needed:
Two spools of nylon straps that are 1 inch wide by 10 yards long, in colors of your choice.
Tape measure
12 inch ruler
Stapler
Needle & thread or sewing machine
First I cut two strips that are 12 feet long.
Then I cut smaller strips (rungs) out of a different color that are 14 inches long. Use a lighter to melt all cut ends so the strap doesn't fray along the edges. To do this you run the end of the strap quickly through the flame until the ends are melted enough to hold together. Be sure to do it in a ventilated area and don't inhale the fumes.
Then I laid the rungs on the two long strips so they overlap to the outer edges of the strips.
I got out a 12 inch ruler and measured the straps so each rung was 12 inches apart.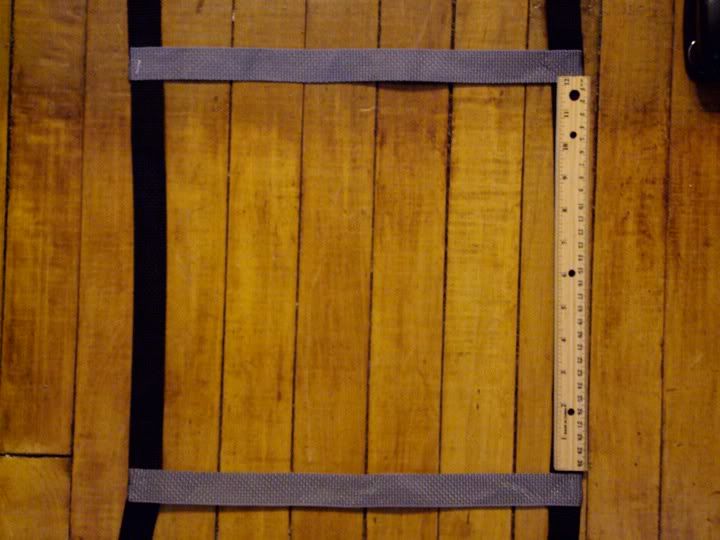 As I measured them with the ruler, I stapled the rungs in place to be sewn later. Here it is, my homemade speed ladder...
Here is a YouTube video I found with some good speed ladder drills,
Imported from external blog
Mar 22, 2010
I started a new workout program, Jillian Michael's 30 Day Shred. I'm on my second day and I'm feeling muscles I haven't felt since before my car accident. I was worried my back was going to give me troubles as usual, but it's not too bad. Been having a few muscle spasms, but I'm managing it.
Today after doing the workout I went for a bike ride on the trail. First ride of the season. It was tough!! The trail is still a bit squishy and it's hard to ride on that. But, I made it. I rode the bike, then got off and walked a ways, then did a run/walk back to the bike. I tell ya, my legs from the knees down were SCREAMING at me. It felt like someone had put the bottoms my legs in a meat grinder. The pain was so bad I almost threw up. Everything else was just fine, but from the knees down it was absolute hell. Once I got back to the bike I stretched... well, actually, I collapsed next to my bike and tried not to puke from the pain... then I stretched. After getting the pain to subside a bit I hopped back on the bike and headed back to town. After a few minutes on the bike the leg pain was gone and I made it home. Even though I was in so much pain, it was fun to get out there on the trail. I hope we continue having nice weather so the trail hardens up. I don't like riding in the squishiness

This afternoon after I showered I decided I wanted to get some good "before" pics taken. Steve was home and the boys were gone so it was a good time to get them taken. I put on a sports bra and pair of spandex shorts and went downstairs for my photo shoot. Now, I know I'm overweight. But in my mind I still see myself as the lean, athletic 130 pounder I used to be. Reality slams into your head once you see pictures of yourself that are meant to show just how bad of shape you're really in. It's both depressing and inspiring at the same time to see myself as I truly am. Depressing that I got this way and inspired to not be this way anymore. I know that if I wouldn't have had that car accident, I wouldn't be in the shape I'm in today. But I'm not going to totally blame the accident. I could have worked through my "issues" in healthier ways. But instead I just gave up. I really did. I gave up on myself because ever since we moved to this town it had been one bad thing after another and I just gave up. The accident was the final blow and I just didn't give a flying fuck anymore.
Things are changing though. I've been focusing on the positive things in life and doing my best to not let the negative get me down. Life is way too short to piss around with negative people and things.
Imported from external blog
Feb 20, 2010
Just stopping by to send out a quick hello. I'm still around, just been very "under the weather" for a while. Maybe tomorrow I'll pop in and give an update of what's been going on around here.... and change the signature pic below...lol.





Imported from external blog
Dec 27, 2009
Today I made some dip in the crock pot. I usually make it with jalapeno peppers, but every store I looked at were either out or only had the expensive brand left. So I made it a little different, and after trying it, I think I like this version better.


Ingredients:
2 blocks of cream cheese1 cup grated parmesan (real cheese not the stuff in the shaker can for on spaghetti)1/2 of a roasted red pepper diced1/2 of a green pepper diced1 small onion minced1 tsp. of granulated garlicBlack pepper sprinkled in to taste
Place all ingredients in a crock pot and cook on low until all cheese is melted and peppers & onions are tender. Serve with tortilla chips or crackers.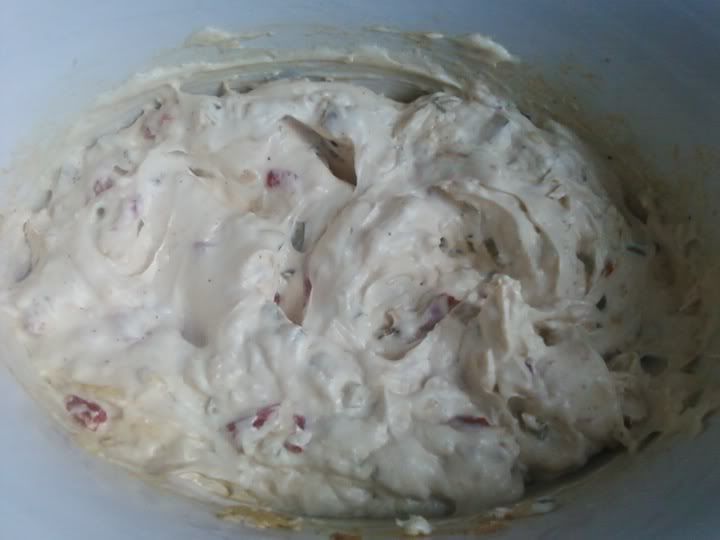 Imported from external blog
Dec 26, 2009
If you didn't grow up with an altar in your home, having an altar now may seem like an exotic and unattainable idea. Yet having an altar does not have to be complicated or difficult, nor does it need to be based on a religion or a set of ideas that don't seem to relate to you. An altar can be a simple, personal expression of what you want to focus on right now. You do not have to build anything or take up a lot of space. You do not have to buy anything new or follow a complex set of instructions to create your altar. All you have to do is have a general understanding of what an altar is and the willingness to allow yourself access to this wonderful, ancient tool of transformation.
At its most essential, an altar is simply a raised structure that serves as a resting place for meaningful objects. It focuses the eye and provides a place for contemplation and, if so desired, ritual. All of these elements can be quite simple. One idea for a simple altar is a pot with a bulb planted in it, set on a box. This altar to growth can act as a reminder to you that all living things bloom in their time. A simple ritual might be to write down dreams you would like to see come to fruition on scraps of paper. You might place these scraps of paper in the box, or under the flowerpot, or in an envelope you prop against the pot. As the flower grows, so will your dreams.
If you look around your home, you may find that you have already created altarlike arrangements without even really thinking about it; this is something we humans do quite naturally. A candle, a decorative box, and a vase of flowers are just a few of the common household objects that lend themselves naturally to the creation of an altar. Simply add intention and intuition, and you have created your first altar. Remember that it isn't necessarily about the objects you place at your altar—it is the time you spend with it daily, taking the time to be with it for your sacred time.

Imported from external blog
Dec 14, 2009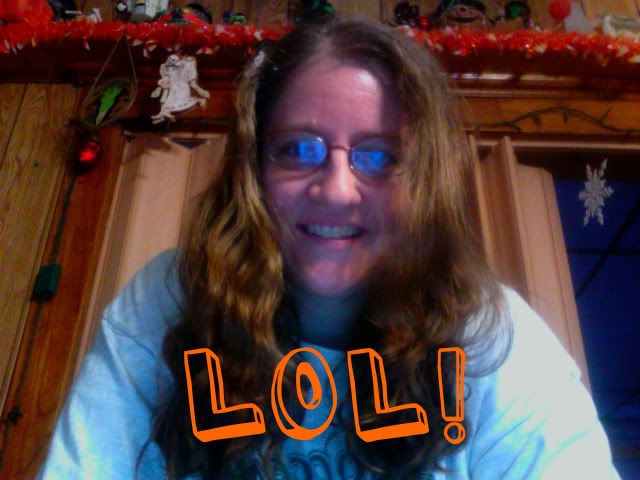 Imported from external blog
Dec 14, 2009
Thank you, Steve, for being my best friend!! I love you!!! &hearts



A Warm Refuge

By the time we reach adulthood, many of us have had the good fortune to have at least one best friend. If we have moved around or changed our life situation repeatedly, we may be lucky enough to have had several. The best friend relationship is often our earliest intimate peer relationship, and it can be a source of great warmth and connection throughout our lives. The details of best friendship change as we grow up and grow older, but the heart of it remains the same. Our best friends are a warm refuge in which we feel free to be fully ourselves, to share our deepest secrets, to rest when we are tired, to celebrate when we are happy—a place in which we feel utterly welcome to give and receive that most precious of all gifts, love.

Most intimate relationships hit bumps from time to time, and one of the hallmarks of an enduring best friendship is its ability to ride out the turbulence and remain intact even as it faces changes. Our best friends are those who manage to love us through all of our transitions, as we do the same for them. We find ways to embrace and appreciate the differences that set us apart and offer love and support no matter what. We allow each other to be exactly as we are at a given moment, even as we allow each other to change over time. In this way, best friends sometimes feel like family. We know we will stick together regardless of where our individual paths lead.

We may be on the phone with our best friends every day, or we may not have spoken for a year, yet we know that our bond will be strong and immediate when we do connect. This bond ties us together even when we are apart and draws us blissfully back into the warm refuge of each other's company when our paths bring us together again.

The Daily OM








Imported from external blog
| | |
| --- | --- |
| | Content and comments expressed here are the opinions of Care2 users and not necessarily that of Care2.com or its affiliates. |
Shares by Type:
All (173) |
Blog (173)
SHARES FROM KATHY'S NETWORK