Mar 27, 2007
Much of the research into cancer conducted in the UK is funded by charities and much of this includes work involving animals. The two largest cancer charities in the UK, the Imperial Cancer Research Fund (ICRF) and the Cancer Research Campaign (CRC), are both major supporters of animal-based research.


Before they started trading as "Cancer Research UK" the Imperial Cancer Research Fund and the Cancer Research Campaign had around 170 years of fundraising between them. When they started, cancer was a rare disease. Now it is an out-of-control epidemic: 40% - and rising - of the UK population have, or will develop cancer: a rate expected to rise by 50% by 2020.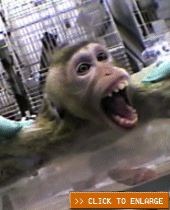 CRUK are collecting over £350,000,000 per year, none of which will be spent on research into safe, effective treatments. CRUK will not fund any research which is a threat to The Cancer Business.


"Like every member of my profession, I was brought up in the belief
that almost every important fact in physiology had been obtained by
vivisection and that many of our most valued means of saving life and diminishing suffering had resulted from experiments on the lower animals.
I now know that nothing of the sort is true concerning the
art of surgery: and not only do I not believe that vivisection has
helped the surgeon one bit, but I know that it has often led him
astray." - Prof. Lawson Tait, M.D., 1899, Fellow of the Royal College
of Surgeons (F.R.C.S.), Edinburgh & England. Hailed as the most
distinguished surgeon of his day, the originator of many of surgery's
modern techniques, and recipient of numerous awards for medical
excellence.


The CRUK components, the ICRF and the CRC, were instrumental in the sabotage, using false data, of the Bristol Cancer Help Centre: the Centre was becoming a threat to CRUK donations as increasing numbers of the public heard of its success rates.


The Naturopathic Cancer Therapy Trust, which was successfully treating "terminal" patients who have been left to die after being subject to CRUK-produced treatments, was the subject of three attacks; through the licence-funded BBC's Watchdog programme, the Charity Commission, and Surrey Trading Standards.


"Atrocious medical experiments are being done on
children, mostly physically and handicapped ones, and on aborted
foetuses, given or sold to laboratories for experimental purposes.
This is a logical development of the practice of vivisection. It is
our urgent task to accelerate its inevitable downfall." - Prof.
Pietro Croce, M.D., 1988, internationally renowned researcher, former vivisector.


To protect the industries which are responsible for the cancer epidemic and ensure that the disease continues to increase, with ever more millions pouring into the "research" coffers, The Imperial Cancer Research Fund issued a statement: "One of the biggest myths in recent years is that there is a cancer epidemic caused by exposure to radiation, pollution, pesticides and food additives." The fact that no genuine cancer research organisation would go out of its way to protect the industries mainly responsible for the cancer epidemic is completely lost on the CRUK-tee-shirted celebrity and media supporters, the "Cycle/Race for Life" disciples and the other simpletons running marathons or shaking tubs in the street.


"Experiments on animals lead inevitably to experiments
on people...As if an animal experiment could ever predict the same
result on a person. And as if an experiment on one human being could
enable us to foresee the reactions of another human being, whose
biology and metabolism are different, whose blood pressure is
different, whose lifestyle and age and nourishment and sensitivity
and genes and everything else are different...We recognise that each
single organism, whether human or animal, has its very own
reactions...Today's orthodox medicine and suppressive surgery don't
understand the purpose of disease and therefore don't know how to
treat it. A real doctor's experience derives from his natural
intuition coupled with his observation at the sickbed, but never from
invasive, violent experiments on people, and much less on animals.
Instead of vital hygiene, which aims at preservation or
reconstruction of health by natural means and shuns all use of
degrading, destructive chemicals, today's medical students are only
taught to manipulate poisons and mutilate bodies. We demand that this
be changed." - Prof. Andre Passebecq, M.D., N.D., D.Psyc., 1989,
Faculty of Medicine of Paris, then President of the International
League of Doctors Against Vivisection (ILDAV).


One illustration of
the futility of animal research for curing cancer is that between 1970
and 1985 over half a million compounds were tested for anti-cancer
properties on animals. Only twenty-four proved to have any
anti-cancer activity. Of the twenty-four, twelve went on to have a
substantial role in chemotherapy. All twelve of these were analogues
or chemical variations of known chemotherapeutic agents. In other
words, the fact that these chemicals could be used to fight cancer
had already been predicted by their chemical structure. Nothing new
was learned from the 15 years of study and billions of dollars.


In 1975, the leading US cancer statistician, Prof H B Jones of the Dept. of Physics and Physiology, Univ. CA., Berkeley, announced:

"It is utter nonsense to claim that catching cancer symptoms early enough will increase the patient's chances of survival. Not one scientist or study has proven that in any way. My studies have proved conclusively that untreated cancer victims live up to four times longer than treated individuals. If one has cancer and opts to do nothing at all, he will live longer and feel better than if he undergoes radiation, chemotherapy or surgery; other than when used in immediate life-threatening situation…it is not the cancer that kills the victim. It's the breakdown of the defence mechanism... With every cancer patient who keeps in excellent physical shape... to build up his natural resistance, there's a high chance that the body will find its own defence against the cancer. He may have many good years left in good health. He shouldn't squander them by being made into a hopeless invalid through radical medical intervention which has zero chance of extending his life."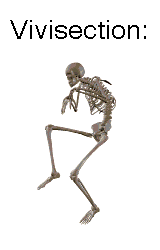 Further reading
http://www.bava.org.uk/CancerBusinesspt1.html
http://www.bava.org.uk/RaceforlLife.html
http://freespace.virgin.net/paul.kennedy1/HISTORY_of_VIVISECTION.htm

RACE FOR LIFE?? Yeh right! Brainwashed Idiots.....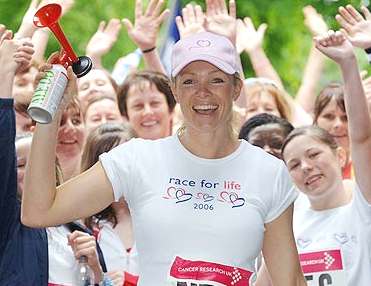 comments
(1) |
discussion
() |
permalink
|
send green star
|
flag as inappropriate
| | |
| --- | --- |
| | Content and comments expressed here are the opinions of Care2 users and not necessarily that of Care2.com or its affiliates. |
Author


Alf I.
, 1
London, NU, United Kingdom

SHARES FROM ALF'S NETWORK