Oct 19, 2012
Una hermana en el pueblo de Cayey me comentaba como la lectura de la Palabra de Dios le había ayudado en los momentos más difíciles de su vida. Me decía que en varias ocasiones el consejo bíblico no era precisamente lo que deseaba escuchar. Mas, sabía que debía obedecer y someterse sin cuestionamientos a la voluntad de Dios plasmada en la Biblia.
La Palabra de Dios nos invita a que caminemos en fe y sobre todo confiar en Dios. Correr riesgos es inevitable en este caminar. Ir mucho más allá de lo que nos parece seguro enfrentando retos que no ofrecen garantía alguna, es imprescindible.
Sin embargo, también es una garantía bíblica que Dios tiene buenos planes para nosotros. Todo lo que CRISTO nos pide es que confiemos y obedezcamos la dirección que se nos ha dado en su Palabra. En ocasiones, obedecer a Dios puede provocar el ridículo y la burla de otros. Puede significar hacer lo que no hemos hecho antes o aprender algo difícil. Muchas veces tendremos que renunciar a algo que queremos mucho. Amados, el obedecer a Dios nos puede poner en riesgo, pero, su bendición final jamás tendrá comparación.
Yo sé los planes que tengo para ustedes, planes para su bienestar y no para su mal, a fin de darles un futuro lleno de esperanza. Jeremías 29.11

Por Serafin Alarcón
Jan 11, 2009
Una migaja…
Por Serafín Alarcón
La fe de la mujer cananea
(Mr. 7.22-28).
22 Y he aquí una mujer cananea que había salido de aquella región clamaba, diciéndole: !Señor, Hijo de David, ten misericordia de mí! Mi hija es gravemente atormentada por un demonio. 23 Pero Jesús no le respondió palabra. Entonces acercándose sus disc&iacute
ulos, le rogaron, diciendo: Despídela, pues da voces tras nosotros. 24 El respondiendo, dijo: No soy enviado sino a las ovejas perdidas de la casa de Israel. 25 Entonces ella vino y se postró ante él, diciendo: !Señor, socórreme! 26 Respondiendo él, dijo: No está bien tomar el pan de los hijos, y echarlo a los perrillos. 27 Y ella dijo: Sí, Señor; pero aun los perrillos comen de las migajas que caen de la mesa de sus amos. 28 Entonces respondiendo Jesús, dijo: Oh mujer, grande es tu fe; hágase contigo como quieres. Y su hija fue sanada desde aquella hora.

Y así es la vida... En ocasiones pasamos por situaciones tan desesperantes que pensamos que ni aun Dios nos escucha. Y bueno, se pone uno melancólico, el animo se gasta y la fe sin darnos cuenta comienza a menguar. ¿No te ha pasado? Cuan malo es cuando uno se siente ignorado… La verdad es que la sensación es desagradable especialmente si estamos pasando por un mal momento. Como diría el viejo dicho; "Nadie sabe lo que esta en la olla, solo el que la menea." Tal vez el pasaje anterior sea la única ocasión en donde Jesucristo muestra aparente indiferencia ante el dolor de otra persona. La historia relata que una madre de nación &ldquo
agana" tenia una hija que estaba poseída por un demonio. Ella se acerca al Señor para pedirle que intercediera por su hija, que le ayudara en aquella grave necesidad. La respuesta inicial del Maestro fue insospechada. Ninguno esperaba tal frialdad de su parte... Sus palabras evidenciaban dureza al decirle que no estaba bien darle la bendición de los hijos, en este caso el pueblo judío, a ella que era de nacionalidad Cananea. Sorpresivamente nos topamos con un Jesús casi a la forma de los fariseos, un Jesús que le llegaría hasta comparar con perros…

Sin embargo…
Que respuesta la de aquella mujer. Su respuesta sorprendió al Señor cuando le dijo: Sí, Señor; pero aun los perrillos, debajo de la mesa, comen de las migajas de sus amos. Sorprendamos al Padre con un acto de fe y fidelidad. Mostremos fe aunque de momento él Señor no nos conteste. Dios sí desea escucharnos y en efecto nos escucha, atiende y por sobre todo nos comprende. En el caso de la mujer Cananea su aparente apatía solo fue la primera impresión, sorprendido le dijo: Oh mujer, grande es tu fe…
Que hoy una migaja de Jesús nos sea mas que suficiente para continuar y enfrentar los retos que nos da la vida..

Serafín-Tablitas del Señor

http://youtube.com/ta1blitas
Visibility: Everyone
Tags:
Posted: Jan 11, 2009 5:17pm
Sep 30, 2008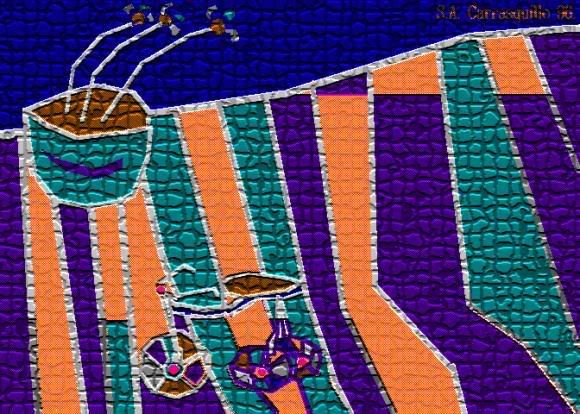 Renewing God, restore us to you, and make us the people you created us to be. In Jesus' name we pray. Amen.
Tablitas del Señor
Visibility: Everyone
Tags:
Posted: Sep 30, 2008 6:16pm
Sep 30, 2008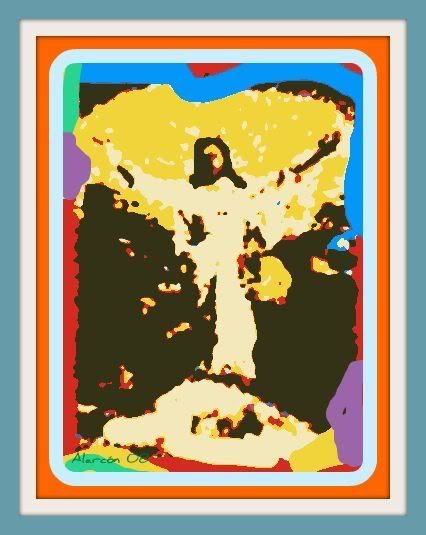 God's Sandpaper
Read Isaiah 43:1-21
Restore us, O God; let your face shine, that we may be saved. Psalm 80:3 (NRSV)
A few years ago, my son and I restored an old desk that had several layers of paint on it. We gathered the necessary materials - paint stripper, putty knives, rubber gloves, and sandpaper. First we applied the paint stripper, let it stand, and scraped off the old layers of paint. Then we sanded off the remaining bits of paint, making sure to get into all the little nooks and crannies. To our delight, beautiful light oak wood began to appear under all those layers. Finally, we applied a new coat of stain and two coats of varnish to protect the bare wood. The desk was like new again, restored to its original look. It sits in my study today as a beautiful reminder of what its creator intended.
We too can be restored, to be the people that God intends us to be. But like the paint layers on that old desk, over time we have accumulated layers of sin that need to be removed. When we allow Christ into our lives, he will penetrate the areas that need forgiveness and restoration. And when we are new again, Christ covers us with love to protect us. Because of Jesus' life, death, and resurrection, we can be saved from our sin.
Xavia Arndt Sheffield
Tablitas del Señor
Visibility: Everyone
Tags:
Posted: Sep 30, 2008 5:57pm
| | |
| --- | --- |
| | Content and comments expressed here are the opinions of Care2 users and not necessarily that of Care2.com or its affiliates. |
SHARES FROM SERAFIN'S NETWORK