Jan 17, 2008
A friend recently asked me a question which got me to thinking. I
answered his question in the context in which he asked it but the
question stayed with me. Here's the question.

Did you find true love?

What is that? True love?

True is defined (and I quote) as:
1. Consistent with fact or reality; right; accurate
2. Not imitation or counterfeit; real or genuine
3. Not seeming; actual
4. Not fictitious; factual
5. Faithful; loyal
6. Rightful; legitimate

Love is defined (and I quote) as:
1. Intense affection and warm feeling for another
2. Affectionate regards
3. Strong sexual desire for another person
4. Strong fondness for or devotion to something
5. A beloved person

Loving, loved:
1. To feel love or strong affection for
2. To desire (someone) sexually; feel deep passion for
3. To like enthusiastically; delight in


Ok, so now you get the idea. Any of these definitions can be further expounded upon if you then look up the definitions for affectionate, imitation, faithful, loyal, etc… It all depends on how far you want to go with it.

I had an assignment one time to ask people their definitions of love. The answers were varied and illuminating. It was a good assignment.

Now, you're asking yourself what's the point to this blog. Well, I guess it's to get you to think. What is LOVE to you?

When people think of the word love their first thought is usually
someone of the opposite sex. If they see your status on MySpace or Care2 as loved they automatically think it means by a non-related person you are in a "relationship" with. In my case, that's not always true. I can
feel loved without having someone else make me feel that way. Happiness is an inside job, so is love.
I love myself. My Creator loves me. I have been blessed with a great many people who love me. I love them too. So many people have a problem with those 3 little words. I love you. I wonder what makes them so nervous about saying them or hearing them. It's the most natural thing in the world to love. I believe that's why we're here; to love. I have friends whom I do not say that to simply because it would make them uncomfortable to hear them. Some might even think it meant something it did not; that I wanted something from them. That is so not the case for me.

Love comes in many forms and in varied degrees. It always, always comes from within me. If I feel love it comes from within. It has nothing to do with the other person. I know that sounds "odd" but it's true. Even if someone does not love me I can still love them. It's my choice.

Last year (2007) I was given many opportunities to love. Opportunities I'm glad I acted upon. For over 2 years I had kept myself, for various personal reasons, from having a relationship with a non-related male. (If you've read any of my previous blogs you'll understand some of this a wee bit better.)
Anyway, I didn't say I love you to a guy because at the time I wasn't sure if it was love. It didn't feel like I "thought" it should, was suppose to. I didn't have all those butterflies and "romantic" feelings. It wasn't that kind of relationship. Hell, I still don't know why I loved him. We were both experiencing something we hadn't had happen before. After I left him we would talk on the phone. I wanted to see him again to know if I would have the same feelings as I had when I'd seen him before. That wasn't to be. (At least, not yet, who knows what the future may hold.) So after months of debating with myself I sent him an email telling him everything I'd wanted to say in person or on the phone but couldn't work up the nerve to say. Guess what? As soon as I hit the send button I was free. I haven't contacted him since, nor he me. That's totally cool. I had to send the email for myself. It was ALL ABOUT ME.
For all I know the cyberspace monster ate the email and he never got it. It doesn't matter. I didn't send it for any reason other than to release it from myself. There was FREEDOM for me in letting my feelings out; to let the one I loved know I loved him. (There were friends who told me not to do this. Glad I didn't listen to them.) It was nothing he did that made me have those feelings. They were mine. Feelings always are. I choose the feelings I experience.

About a week after I sent that email I began dating a guy I had previously met before. I had not previously seen him as a potential "date". It kind of took me by surprise. I once again experienced feelings I haven't had before. They were different than what I had experienced with another man. I was on new ground once again. I chose to feel. That relationship ended as well. I learned a great deal about myself in a short amount of time. I would like to think he learned something as well, but that's just my ego talking. lol

Had I not allowed myself these experiences I would not be where I am now.
Where is that? Here. In the moment. Living and breathing and being grateful I am who I am. Loving myself for who I've become and am becoming. Being me and standing in my own truth. I'm not settling for
less than what I want or deserve. I am grateful that I have not thrown
away the opportunities for growth that My Creator has given me. I am
grateful and blessed to have taken the gifts He's given me, for those relationships were gifts to me, no matter that they ended. I will continue to live one moment at a time for that's the only way to fully appreciate this life I now have. I love me, faults and all. What a great feeling!!!

You never know what a day might bring. I'm looking forward to this one.
comments
(2) |
discussion
() |
permalink
|
send green star
|
flag as inappropriate
Jan 2, 2008
We hope you all receive all you desire in this new year.

Our business Castle Delites is certainly off to a good start. We have candles in 14 states. Thanks to all who made that possible this past year.

www.castledelites.com

Visibility: Everyone
Tags:
Posted: Jan 2, 2008 10:55am
Dec 7, 2007
Please send this to all your email contacts. It's takes just a minute. -Kim

It takes only a few minutes to select a card and a sentiment.

Dear Friends,
Please take a moment and check out this website. It has been confirmed true on snopes.com. We need to remember our Troops, especially during this time of the year as we remember how blessed we are. There are men and women serving who will not be with their families and loved ones. This was so easy to do and cool.
Send a message to our Military men and women. Let them know that they are appreciated and thought of. If you have time to do more than one ... plz do.
Jan

If you go to this web site, www.LetsSayThanks.com you can pick out a thank you card and Xerox will print it and it will be sent to a soldier who is currently serving in Iraq . You can't pick out who get s it, but it will go to a member of the armed services.

How AMAZING it would be if we could get everyone we know to send one!!! This is a great site. Please send a card. It is FREE and it only takes a second.
Wouldn't it be wonderful if the soldiers received a bunch of these? Whether you ar e for or against the war, our guys and gals over there need to know we are behind them...
Nov 2, 2007
The sweetest soul I've ever known, Passed away today.


He crossed over the Rainbow Bridge, to frolic and to play.


My furry shadow, a true delight; who gave me comfort on rainy nights.

Unconditional love and pure sweetness; He helped give my life completeness.

Good-bye dear Rascal.
I loved you so.
Rascal 2/13/1993-11/1/2007
comments
(3) |
discussion
() |
permalink
|
send green star
|
flag as inappropriate
Sep 30, 2007
On Thursday night I dreamed Dad & I were at a festival where I wanted to use the digital camera. The batteries were dead and we didn't have any extra. On Friday night at the Cotton Pickin Festival we ran out of battery on the digital camera & Dad hadn't put the extras in the case.


On Friday day they had a cake walk at the festival. I asked Dad if he wanted a cake for the RV. He said sure. I told him to give me a quarter. He did. I went to the cake walk, paid my quarter and won the first cake. I brought it back to him and said "Here you go."


We create our reality. Messages come to us in our dreams. Nothing happens by mistake. Some of you who read this will understand what I haven't said here, some of you won't. That's ok. You will receive here whatever message you were suppose to get today. Don't ask me, I don't know.
comments
(1) |
discussion
() |
permalink
|
send green star
|
flag as inappropriate
Sep 13, 2007
An Evening Out
Last night I went out and had some fun. My social life the last 2 years has been almost nonexistent; partly by my choice and partly due to circumstances and responsibilities. So when I go out and "hang out" it feels really good.
I am who I am. I am the same being with family, friends, associates, and strangers. I am not the person I was 11 years ago, thank God. I am not the person I was 5 years ago. In fact, I am not the same person I was 2 years ago. I am a spiritual being having a human experience. My spiritual life is ever changing and growing. Thank God for that!!
People are funny. You only see what they want you to see. Even if they think they are showing you themselves, that is often not the case. I spent a lot of years being different aspects of myself around different people; wearing masks, if you will. I had a human desire to be liked and approved of. Today, I am who I am, like it or not. What you see is what you get. I'm happy with that. GOD is the only one I answer to for my actions. His will is all that matters. Today I stand in LOVE. Today I try to share LOVE.
Last night did not go as I expected. I went to MO's expecting to meet a friend and see some people I knew. The friend I was expecting did not come. The friend I made is extraordinary. I saw someone I already knew but by the end of the evening I saw him in a whole new light. We talked; really talked. A person's appearance changes to me once I truly see what they have inside their hearts; if they allow me to do so. This person shared with me from his heart. I appreciate the trust he placed in me in doing so.
Whoever said Beauty is only skin deep did not know anything about true beauty. Beauty comes from the inside. The light or darkness which comes out of someone is what affects how they appear to you. A person can be physically beautiful by society's standards and hold absolutely no attraction for me. That person could be considered one of the most physically pleasing to look at when you first meet them but once you get to know them their physical qualities fade to nothingness. Or once you get to know them, truly know them, their beauty shines forth radiantly and it is a pleasure just to be in their presence. My Mom and sister are both beautiful women but they do not consider that so. They do not see what I see. I often used to wish I could see myself through someone else's eyes. My ex-husband used to tell me he wished I could see me through his. Wouldn't that be wonderful? Or would it? I look in the mirror and I see me. I am who I am. Some days I see beauty some days not so much. What I always feel however, is love.
Love in its' purest form. I love me. I love you. You are a part of me, all of you. We are one. If no one has told you today, God loves you.
I love you not for the things you've done.
I love you not for the songs you've sung.
I love you not for the dreams we may share.
I love you simply because you are here.
May God shine His light on each of you. May you know the beauty of Love. May you feel the beauty of peace. May you have the happiness you seek.
Never throw away a gift because it didn't come in the package you thought it should. Be open to ALL.
Apr 19, 2007
This is pretty simple.. Please tell 10 friends to tell 10 more people today! And everybody can just ... click - click away ... :~} ... passing this on ... along the way! So, forward this to your friends - and the fun clicking begins.

The links provided below each require daily clicks for their sponsors to donate to the cause - (eg: free mammograms for underprivledged women, free pet food supplies for abused and neglected animals etc..). Some of these are having trouble getting enough "daily clicks" to make their quota to meet the needs. With our help ... everyone succeeds!

ALL of these are FREE ... they cost you nothing but a minute of your time to make a difference.

Nov 1, 2006

PLEASE VOTE IN THE MID-TERM ELECTIONS!! WE NEED TO CHANGE CONGRESS.
Oct 17, 2006
GOOD THOUGHTS!!! 9:35 AM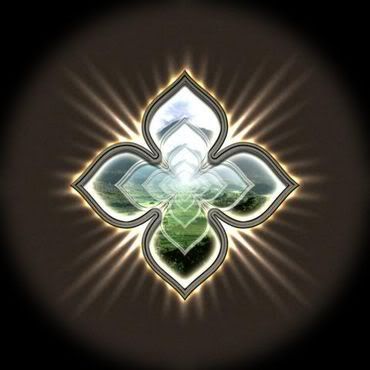 TODAY AT 5:10pm PLEASE FOCUS ON THE ABOVE PICTURE & THINK ONLY GOOD THOUGHTS!!! THINK OF YOUR DESIRES & DREAMS FOR YOURSELF, YOUR FAMILY, & THE WORLD.

YOUR THOUGHTS WILL BE PROJECTED 1 MILLION TIMES. THIS IS POWERFUL!!!!
IF POSSIBLE GO TO A PLACE IN NATURE (AN OLD TREE, FLOWING WATER, THE OCEAN) & JUST BE STILL WITH THE UNIVERSE.
LOVE & LIGHT TO ALL OF YOU!!! MAY YOU HAVE ALL WHICH YOU DESIRE!!! MAY GOD OR WHATEVER YOU CALL YOUR HIGHER POWER BLESS YOU & KEEP YOU SAFE ON YOUR JOURNEY!!!

KIM C.
Visibility:
Everyone
Tags:
universe
Posted:
Oct 17, 2006 9:46am
| | |
| --- | --- |
| | Content and comments expressed here are the opinions of Care2 users and not necessarily that of Care2.com or its affiliates. |
Author


Kim C.
, 1
Southaven, MS, USA

SHARES FROM KIM'S NETWORK