Jul 2, 2011
| | |
| --- | --- |
| Name: | Elisha Dawkins |
| Type: | Tribute (for the living) |
| To Honor: | Individual(s) |
| Location: | , United States |
I am posting a link here, about a vet who has served multiple posts, and is facing a possibility of 10 years due to a clerical error... Just because at a previous date, he'd started to fill out the app for a passport, but did not finish it to submit, he checked the "NO" box when he went to fill it out the next time, for the question asking if he'd ever applied before... Please click HERE for a fuller story.

Please contact Florida Senator Bill Nelson to give your thoughts on the matter to let this decorated Military Hero go on with his duties, with a clean record.

If you ask me, Mr. Dawkins should be hailed as a hero, not arrested as a criminal. Real criminals have been treated better for much worse, and criminals used to be able to substitute military duty in place of their jail time. Lets speak up on behalf of this officer.

Maybe a talk to the Florida Governor Rick Scott will help, also.
comments
(1) |
discussion
() |
permalink
|
send green star
|
flag as inappropriate
May 7, 2011
| | |
| --- | --- |
| Type: | Tribute (for the living) |
| To Honor: | Individual(s) |
| Location: | , United States |
I would like to warn everyone that this blog may contain "TMI" for some people. Happy Mother's day to all!


First off, I'd like to wish every mother here a very happy mother's day. No matter if you have 1 child, or 5, babies or you're a seasoned grandma. Happy mother's day to everyone.

I also want to pay tribute to mothers passed. Growing up, we always figure that Mother will always be here for us. While we realize that eventually, we will always lose her, too often we don't think about that until after she's gone...

My ex-mother in law was one of those that you can't just forget about. Sure, she's imperfect just like the rest of us. But her so individual quirks made her lovable. When I was first introduced to her and my ex father in law, they took me straight in as a daughter, not as an in law. I was very appreciative.

The first Christmas I was to spend with them, my mother in law at the time sent me out to get Kringles from O & H Bakery, because that was her favorite. Of course she wanted the usual, one pecan, one apple. I got the apple just fine, but they were out of the pecan, so I'd hunted high and low for the next best, with odd flavors like prune, I don't like cherry, etc... so I'd settled on a different flavor, I forgot which... I was worried she'd be upset, because I didn't get the pecan kringle. She flat out said, "Oh, I can't be mad at her, I love her!" Bless her heart... How could I not love her back?

Anyway, when my son was first learning how to talk, she'd call him "Honey". Somehow, even as a baby, he'd understood terms of endearment. He called her Honey right back. It was sweet. She'd wanted to hear him say grandma, since other grandchildren called her Nana or some other word for grandma. She became Grandma Honey, because my son insisted her name was Honey. So he made the connection, and decided on his own, that it's Grandpa Honey. For the longest time, he wanted to tell everyone that his grandparents' last name was Honey.

So, anyway, she'd raised 4 kids (2 boys, 2 girls) and had 7 grandchildren (4 girls, 3 boys) before mine was born, so she was a world of advice when I had questions about the intricacies of motherhood and how to deal with certain boy issues.

Back in 2003, just days before my son's 3rd birthday, she died... Which was crazy, because I'd just talked to her just before noon, as I'd stopped in because I'd dropped off her prescription there. She was coherent, and upset because her youngest daughter had to be hauled into ER and was unconscious. After ensuring that all is well there, I went to go to my sister in law. Thankfully, all went well, she was fine. We checked in, and went about our merry way. Just before midnight the same day, exactly 12 hours later, we get a strange phone call from a police officer "Please call ASAP to your dad's house". I immediately call back, just to find out that she'd died... I was just dumbfounded. Anyway, even though I've been divorced from my ex for a couple of years now, I still miss "Grandma Honey", and still in good terms with "Grandpa Honey".

Just because she's gone does not mean she's any less of a mom, so in her memory as well as all moms who have passed, I'd like to look up to the Heavens and wish all of them a happy mother's day.

Back about 12-13 years ago, I was happily expecting my first child. I was elated, and felt like I was glowing. But I had serious problems regarding health. I had edema (water retention), preeclampsia (high blood pressure with spilling proteins) and the combination made me toxic, where I later found out that it was called toxemia. Anyway, my doctor just told me to watch the salt, eat more protein, get bed rest, and drink a lot of water. I did the best I could. I was never referred to a specialist. My mother went with me, and after an appointment, got mad at me stating I needed a specialist at Froedert, and when I point blank asked her what's wrong with me, she'd hastily stated "Nothing! I'm sorry for alarming you".
In the end, well, at about 30 weeks, I had started spotting, and it was alarming because of the other symptoms I was having. I was told it was just old blood, and not to worry about it since I had "no idea what a normal pregnancy" for me is, because this was my first one. Three and a half weeks later, my placenta ripped off my uterus, and ended the pregnancy. I spent about 22.5 hours in labor, and darn near bled to death myself. I am lucky to be alive, and my 11 year old makes me the luckiest mom on the planet.
I know some may wonder why I'm posting such personal info. My goal is that if anyone who may be reading is experiencing the same situation, or knows someone can push for the medical care needed, even if it means having your baby early for a happy ending. Or, even if it didn't end up happy, that there is strength and hope, and life after death.
While I never got to hear my first son cry, nor look into his eyes, he is my angel baby, and I am the proud mother of two boys, even if I'm raising only one. For all mothers who have lost their children, at what ever age... Happy mothers' day to you! You are no less a mother, you're the mother of an angel!
For the rest of us who are lucky enough to have our kids with us, even the distance of miles or right in our own homes or across town, happy mother's day.
For our children, please keep signing the federal April's Law Petition, to help curb sex predators from preying on our children on and offline. The Wisconsin version has rounded up the co-sponsors this last Friday, May 6, 2011. It will be moving to legislative introduction this up coming week, and with any luck, will pass. Thank you for your continued support!
Mar 1, 2011
| | |
| --- | --- |
| Name: | Children |
| Type: | Tribute (for the living) |
| To Honor: | Individual(s) |
| Location: | , United States |
WHEN YOU THOUGHT I WASN'T LOOKING

A message every adult should read because children
are watching you and doing as you do, not as you say.

When you thought I wasn't looking I saw you hang my
first painting on the refrigerator, and I immediately
wanted to paint another one.

When you thought I wasn't looking I saw you feed a
stray cat, and I learned that it was good to be kind
to animals.

When you thought I wasn't looking I saw you make my
favorite cake for me, and I learned that the little
things can be the special things in life..

When you thought I wasn't looking I heard you say a
prayer, and I knew that there is a God I could always
talk to, and I learned to trust in Him.

When you thought I wasn't looking I saw you make a
meal and take it to a friend who was sick, and I
learned that we all have to help take care of each other.

When you thought I wasn't looking I saw you take care
of our house and everyone in it, and I learned we have
to take care of what we are given.

When you thought I wasn't looking I saw how you
handled your responsibilities, even when you didn't
feel good, and I learned that I would have to be
responsible when I grow up.

When you thought I wasn't looking I saw tears come
from your eyes, and I learned that sometimes things
hurt, but it's all right to cry.

When you thought I wasn't looking I saw that you
cared, and I wanted to be everything that I could be.

When you thought I wasn't looking I learned most of
life's lessons that I need to know to be a good and
productive person when I grow up.

When you thought I wasn't looking I looked at you and
wanted to say,'Thanks for all the things I saw when
you thought I wasn't looking'

I AM SENDING THIS TO ALL OF THE PEOPLE I KNOW
WHO DO SO MUCH FOR OTHERS,
BUT THINK THAT NO ONE EVER SEES.
LITTLE EYES SEE A LOT ..

Each of us (parent, grandparent, aunt, uncle, teacher, friend)
influences the life of a child.

How will you touch the life of someone today? Just by
sending this to someone else, you will probably make
them at least think about their influence on others.
Live simply. Love generously. Care deeply.
Speak kindly.
Leave the rest to God.
A child is a blank page upon which you write with a permanent marker.
Nov 6, 2010
| | |
| --- | --- |
| Name: | Male Survivors of Abuse |
| Type: | Tribute (for the living) |
| To Honor: | Individual(s) |
| Location: | , United States |
This is a tribute blog for the BFF - 71 series, for the recurring dreams... and I'm taking a slightly different direction again.

This is a dream, that I wish could come true, but unfortunately, it's not something that can happen overnight. This is a recurring dream, similar to Martin Luther King Jr.'s dream, where he wanted equality for all people regardless of race. Mine is to end the abuse of all people.

Mind you, our system is screwed up, and granted, most of our abuse victims are women, and most of us don't get the justice we deserve when bad things happen. But unfortunately, there is a whole new category of abuse victims that are lost... virtually invisible. This would be our Unacknowledged Survivors of Abuse, our men, who represent a minority of abuse victims, and because abuse is always traumatic, this is why I'm sponsoring the Sean's Voice Petition.

I came across Elizabeth, Sean's Grandma about 2 years ago here on myspace. She is the true voice of baby Sean. Here is a synopsis.

Sean died at the hands of his mother, for simply being a boy, so basically no reason what so ever. He died at the hands of his mother, who had inflicted blunt force trauma to his head, which killed him. The sad part is, for most of his life, his mother abused him. You can read more of the story from Sean's Grandma Elizabeth HERE. He wasn't quite 3 years of age... and the precious boy died for a poor excuse for a mother. And no, no one makes excuses for the dad about not doing enough, but more or less ensuring that when abuse is present, too many bad things can happen.

Now many of us may ask, "What about the father?" Yes, what about him? He would work full time, sometimes taking on extra part time jobs, to make ends meet. Not that this is an excuse, but, sometimes I wonder if it's easier for dads to be blind to the abuse than some of the moms... I will get back to that, and it's so odd to find a mom that would abuse her own children, that it's often abhorring. The very person that gives us life... who is supposed to fight to the death protecting her young... abusing the very precious life that was given? Who would think, since we carry them for 9 months or form a strong bond in some other way... It's so not normal that it's shocking, and it almost seems as if the gender of the child is irrelevant, just that moms aren't supposed to hurt their kids that way, much less kill them because our children are a part of us. Yet we hear too often about the step father or live in boyfriend who abuses a child to death, and we get infuriated that the mother would allow that. So now she is also held responsible for the abuse/death as well. As it should.

Thing is, when the mother and children are being abused, and it seems to matter not who calls the police... and when they arrive, one of two things happen. The man gets arrested, while the mom and children get to stay in the house. Or, the man gets detained while mom and child(ren) get packed and transported to the nearest shelter. Good. It should happen like this, because it helps protect the innocent. Yet okay, lets turn it around, coming back to this situation... Sean's father was the one being abused. Yes, this mild mannered man, even though he's big, was being abused by his female mate, especially when he tried to leave with his son. The mother would scream, shout, everything - even start full blown tantrums to the point she had self inflicted marks and would call 9-1-1 on him, and when the police arrive, would arrest him, leaving the children unprotected with her. Because she had marks on her, the authorities figured she had been abused, so he got arrested... The mother would often coerce her daughter, Sean's big sister, to help in the abuse. Yet the father trying to protect them would be taken away because the authorities saw it as him trying to rip the babies right from their mother's arms, even though she was the abuser... yes, our system is messed up, which is part of the reason I'm here. I want the madness to stop.

The father was, btw, arrested and also served time as well, for not doing enough to protect his son. The older sister as well as the baby daughter born subsequent to the mother being arrested have both been adopted to a different couple who are raising them as their own. The mother is not allowed to have contact. I don't think the father is allowed at this point either, and while we can all agree that maybe he could have tried to do other things, such as file a court document, call the police himself, or CPS to go while he's at work, what have you... Though being abused often has a way of making one insecure and doubts that any good justice can come about, I'm hoping people can see the dilemma here, rather than accuse him of "allowing his son to die" as I've had someone accuse before, and actually turned it into a drama. I personally don't understand why... abuse is no laughing matter, and a child died. If being a voice for these deceased children who have been killed at the hands of their parents is a crime, I plead guilty to the maximum degree.

Anyway, for those of you who may not know, here is a short list from Male Survivor about the Myths & Facts about male abuse. I hope you will all have a look, because it's important to understand that males are victims too, and often don't have a place to go to get shelter, help, support, etc... I find this sad. This is the reason why I want to push getting Help 4 Guys. Just remember, 1 in 6 boys are sexually molested by the time they're 18. If male to female abuse is going on, and he files divorce, there is a higher likelihood that she will murder him, rather than the other way around.

Please don't forget to visit Youth Voice Initiative page on Sean's Voice, and don't forget to read all the way to the bottom, there is a LOT of info there. Have a look around, and don't forget to go to the action page to sign other petitions there.

I have a (recurring) dream, and I'd like it to end up being a success story, rather than just a dream. April's Law will be introduced in the Wisconsin Assembly this upcoming January. A full petition would be nice to submit... It's a gruesome process, but someone has to do it. Thank you for your support. Have a blessed weekend!

Aug 13, 2010
| | |
| --- | --- |
| Name: | My son & baseball team |
| Type: | Tribute (for the living) |
| To Honor: | Individual(s) |
| Location: | Racine, Wisconsin United States |
We just got done wrapping up a summer's worth of baseball games for the summer last week. It was an interesting year. I'd usually been either the parent assistant or co-coach, but this year, was put in as the head coach for my son's team, and we were The Mets. As we know, baseball is the All American Sport, like Jazz is to music... I love both.




The season started off with a lot of practice, w/o wanting to push them too hard. We had 12 kids, with seven 5th graders and five 4th graders. Some of the kids played on the same team before, others remembered from other teams, and a couple didn't know one another. But all of them were eager to play, and wanted to have fun.

Our first game, against the Giants was the late game. Two brothers from across the street were on that team. We got there, and every kid on our team showed up. All ready to play, ready to roar. As the first game finished up, the parents started getting worried looks on their faces, and the kids wondered aloud if we would be able to play. They don't like canceling a game, especially if one played. The sky got dark and vicious.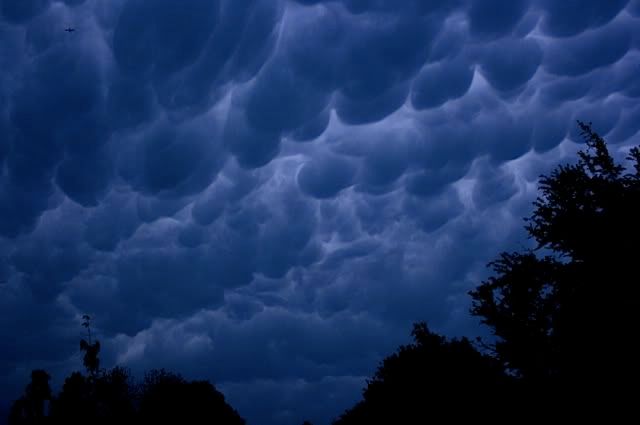 I asked the umpire. He'd assured me that there would be a game. I'd pointed out the vicious sky. Worried about a couple of the kids who are small for their age, some shivered in the cold, as I felt a couple of drops on my skin, and you could almost see the steam rising off my arms. Line up in hand, positions given out, we take the field, and all of a sudden, the sky opens up to talk to us...


I could barely see 5 feet away from me. Here I had 12 kids, 11 only mine by being their coach, and I couldn't see them. I ran around the field to ensure that all were corralled and given to their parents. No game this time. They were all sports about it, and decided that the make up game would be more worth while.

The second game was against the Dodgers. I'd seen them play the first game, and they were an all star team. I knew that they were a team to be contended with. To gather team spirit and morale, I gave them a pep talk, and we put our gloved hands into a circle, 1-2-3 "METS"! They were ready. We take the field, focused and as a team. We didn't necessarily have any stars, but I knew that we had a whole team. I was still worried for them, I wanted my kids to do well, and this was our first game played, the other team was already warmed up with one game, and they won.

Anyway, first inning, we held them to nothing. We scored 2 runs right off the bat. They didn't score again until the 5th inning, with a total of 3 runs, and we won with 5 runs. A very exciting first game for us. I was so proud of them, I wanted to hug them all. I gave them a good review of the game, and we put our hands in for the team cheer. We all went home satisfied.

The next game was against the Cubs. There is a history here. The coaching team is a father/son team. The son is my age, and had been playing ball since he was in kindergarten in T-ball. His dad was coaching back then. So of course the dad has about 35 years coaching experience, because he never stopped coaching. His son became an assistant at 15 or so, so he has at least 25 years experience. But I couldn't let that intimidate me or the kids.


I told the kids, to watch for the good balls, and not to swing at the bad ones... They did anyway... I felt as if we were the Bad News Bears competing against a High School team. We were out coached and out played, but not out spirited. The Cubs won, 8-3, and I knew what we had to do to improve the game.


During the next practice, we did some extra fielding, and learned to use the concept of backing each other up, to cover the spots left behind if one needed to go after the ball. The relay of the ball was introduced, and they worked hard to learn what they needed to do.
So, here we are, to take our neighbor kids' team the giants again. I was hoping weather would hold up. But alas, because of the incoming rain storm, which was supposed to be harsh, the call to cancel came in at around 3pm. So far it seems that my son and his best friend weren't meant to face-off in a real game. They spent time together practicing anyway, weather permitting. But the friends across the street were eager to play against my Chad...


We would still have one more opportunity plus the make up game. So the kids continuously were practicing together to ensure that they at least got to talk like boys about whose team was going to win.


We come up to the Dodgers again, and well, they not only practiced as hard as we did, but, the bats and balls were on their side this game. It's not that my kids did wrong. We were just schooled in how the game was played. Our kids still gelled as a team, and got it all into action. The other team were just on top of it, and well, some were also lucky hits too. Another parent put it well, and told the kids, they didn't lose, the other team won, and that they're all winners because of the teamwork put forth. I agreed. Final score - Dodgers 16, Mets 7.

The 4th of July came, and gave all of us a bye-week, which I think was needed. After busting butt all season, starting before Memorial day with practices twice a week, and then another practice with a game, having time off was a well deserved rest for the team. I missed them, but, that's okay.

We returned to play the Cubs. Of course they'd won the week before, but with being beat the last game and the rest, the Mets came in with focus I'd not seen before. While we only had 9 kids show up, and one with a sore arm, the kids pushed forth with all they learned, and actually showed the Cubs, how the score was played. First inning, we went up to bat first, and we didn't score, but at least we held them to 1 run. We then held them to NO RUNS for the 2nd, 3rd & 4th inning, and we scored 4, 6, then 4. They went up to bat for the 5th inning, and actually scored 6 runs, but, no avail. With this being the last inning to be played due to time, we called it end of game, with the final score being my Mets 14, Cubs 7. I was happy, I felt like I did well coaching also. I know, I know, I shouldn't be like that... but I was even more proud of the kids.

Next game with the Giants, we actually get to play... They're not a bad team, really. They have good players. What helped though, is I had a team. It was a good game, and some nail biting moments there... A lot of close calls and good strategy on both sides, but, final score, Mets 12, Giants 9. Another victory.

Here we are at our practice though, and first my son gets pelted square in the eyeball, covering for our catcher, who was on base at the moment after batting. Our pitcher had hit a foul straight back... My poor Chad, who I had him put ice on it right away, ended up with a minor black eye. He recovered and came back into practice after a while. Well, we'd lost our relief pitcher, because he decided he didn't want to play... So, trying out a couple of other kids, our new relief pitcher gets into pitch, and gets pelted in the ribs. I was starting to sink... Worried that we'd lose another player, I made sure he was okay... He sucked it up, and within 2 minutes, came back into the pitcher position again. What stunk, was that then, our pitcher, who'd decided to take a break from pitching to play 2nd base to rest his arm, slipped in the sand going after the ball, and sprained his ankle. I walked him back to his dad, and sure enough, had to rest up, so we lost him for the last two games...
Life goes on.

Here we come to our 6th game, and it's against the Dodgers again. We started with only 8 players because our catcher was late, and a no show. At least we had 3 base players, pitcher, relief catcher, right & left fields, short stop and center field. They did the best they could, and well, my son ended up fitting into left field, because I had to put the kid with the sore arm in right field. We finally got our catcher, and he was put in, making sure that we had a left and right center at that point. Our team picked up at that point, but, not quite enough. But I believe that my kids played their best, and under the circumstance, did better than expected. Final score, Dodgers 16, Mets 8. It really wasn't as bad as it looks in the score book. We were outnumbered as well. A good game overall.

The make up game was upsetting. The coach never called his team, and so our neighbors called us to see what time our game was. Another one of our teammates brought another one of their team, and one other kid showed up... With only 4 kids and no coach, they had to forfeit. Although we only had 6 kids show, we at least had enough to place the field, with the 3 basemen, pitcher, and a left and right field. So we were given the game. The four that did show still wanted to play, so, I made it into a 10 kid practice, with all taking turns in all the different spots. One of the moms brought treats, as well as I did, and we shared it with them, and they appreciated it.



I was irritated, since the other coach, to my understanding would miss practices, be late for games, and what not, and basically was not a coach. Well, I realize we volunteer our time, and no, our kids don't get discounts because we coach. That's not the point. When you make the commitment, the kids are counting on you, and you're setting an example. You're teaching these kids about community, the importance of being a team, contributing to a worthy activity, etc... These are life lessons that can't be taught at school. I just feel these other kids were let down. So, while our season ended in a 4 win, 3 loss season, I would have felt better knowing that the last win was earned rather than given due to a slacking coach... It was hard to bite my lip.

I'll be coaching again next year, it was too fun to not take it up again. I think I understand why the Cubs coaches continue to do this... So maybe I wasn't so bad as a coach after all. Though I'm not sure who I'm doing this for, myself or the kids... Well, it's fun, and it's good seeing the kids have fun. Anyway, here are the kids who were at the last game. I wish there were more, and the pitcher wanted to be here, but couldn't. So, here are the 6 driven players who dared not miss a game, and another who was here in spirit...


Thanks for sticking by. Stay tuned... Until next time, peace out!


Jul 11, 2010
| | |
| --- | --- |
| Name: | All Soldiers |
| Type: | Tribute (for the living) |
| To Honor: | Individual(s) |
| Location: | , United States |
Hi Friends,

My friend Songbird sent me this story in a card, and I had to pass this on. Thank you for reading.

Hope you're keeping cool this summer!

I really appreciate our friendship and all you do at Care2. A friend of mine. Chris V. sent me this story, which I hope you can pass on to your other friends too:


NICE Story-- Pass it On please!

A story sent by my friend Jodi....

I put my carry-on in the luggage compartment and sat down in my assigned seat.
It was going to be a long flight. 'I'm glad I have a good book to read.
Perhaps I will get a short nap,' I thought.

Just before take-off, a line of soldiers came down the aisle and
filled all the vacant seats, totally surrounding me. I decided to
start a conversation.

'Where are you headed?' I asked the soldier seated nearest to me.
'Petawawa. We'll be there for two weeks for special training, and then
we're being deployed to Afghanistan ..'

After flying for about an hour, an announcement was made that sack
lunches were available for five dollars. It would be several hours
before we reached the east, and I quickly decided a lunch would help
pass the time...

As I reached for my wallet, I overheard a soldier ask his buddy if he
planned to buy lunch. 'No, that seems like a lot of money for just a
sack lunch. Probably wouldn't be worth five bucks.. I'll wait till we
get to base.'

His friend agreed.

I looked around at the other soldiers. None were buying lunch so I
walked to the back of the plane and handed the flight attendant a
fifty dollar bill. 'Take a lunch to all those soldiers.' She grabbed
my arms and squeezed tightly. Her eyes wet with tears; she thanked me.
'My son was a soldier in Iraq ; it's almost like you are doing it for
him..'

Picking up ten sacks, she headed up the aisle to where the soldiers
were seated. She stopped at my seat and asked, 'Which do you like best
- beef or chicken?'
'Chicken,' I replied, wondering why she asked. She turned and went to
the front of plane, returning a minute later with a dinner plate from
first class.

'This is yours, thanks.'

After we finished eating, I went again to the back of the plane,
heading for the rest room.

A man stopped me. 'I saw what you did. I want to be part of it. Here,
take this.' He handed me twenty-five dollars.

Soon after I returned to my seat. I saw the Flight Captain coming down
the aisle, looking at the aisle numbers as he walked. I hoped he was
not looking for me, but noticed he was looking at the numbers only on
my side of the plane. When he got to my row he stopped, smiled, held
out his hand and said, 'I want to shake your hand.' Quickly
unfastening my seatbelt I stood and took the Captain's hand. With a
booming voice he said, 'I was a soldier and I was a military pilot.
Once, someone bought me a lunch. It was an act of kindness I never
forgot.' I was embarrassed when applause was heard from all of the
passengers.

Later I walked to the front of the plane so I could stretch my legs. A
man who was seated about six rows in front of me reached out his hand,
wanting to shake mine. He left another twenty-five dollars in my palm.

When we landed I gathered my belongings and started to deplane.
Waiting just inside the airplane door was a man who stopped me, put
something in my shirt pocket, turned, and walked away without saying a
word. Another twenty-five dollars!

Upon entering the terminal, I saw the soldiers gathering for their
trip to the base.

I walked over to them and handed them seventy-five dollars. 'It will
take you some time to reach the base.. It will be about time for a
sandwich. God Bless You.'

Ten young men left that flight feeling the love and respect of their
fellow travelers.

As I walked briskly to my car, I whispered a prayer for their safe
return. These soldiers were giving their all for our country. I could
only give them a couple of meals. It seemed so little...

A veteran is someone who, at one point in his life, wrote a blank
check made payable to 'The United States of America ' for an amount of
'up to and including my life.'

That is Honor, and there are way too many people in this country who
no longer understand it.
May God give you the strength and courage to pass this along to
everyone on your email buddy list....

Prayer chain for our Military... Don't break it!

Please send this on after a short prayer. Prayer for our soldiers
Don't break it!

Prayer:

'Lord, hold our troops in your loving hands Protect them as they
protect us. Bless them and their families for the selfless acts they
perform for us in our time of need. Amen.'

Prayer Request: When you receive this, please stop for a moment and
say a prayer for our troops around the world.

There is nothing attached. Just send this to people in your address
book Do not let it stop with you. Of all the gifts you could give a
Marine, Soldier, Sailor, Airman, & others deployed in harm's way,
prayer is the very best one.

GOD BLESS YOU FOR PASSING IT ON!


Stay Cool,

Lika
| | |
| --- | --- |
| | Content and comments expressed here are the opinions of Care2 users and not necessarily that of Care2.com or its affiliates. |
Author


Lika S.
, 2, 2 children
Racine, WI, USA

SHARES FROM LIKA'S NETWORK