Jun 15, 2010
Save Wolf Mountain Sanctuary Target: Dena Smith, Director Land Use Services Department
Sponsored by: Care2.com


Wolf Mountain Sanctuary rescues wolves and fosters them in a sanctuary in Southern California, as well as educating visitors about the plight of this threatened species. However, local officials recently shut down Wolf Mountain Sanctuary and demanded that the sanctuary repermit, a process this nonprofit organization cannot afford.

Even though Wolf Mountain Sanctuary complied with all regulations and held an Exhibitor License since 1987, the County of San Bernardino will not allow the organization to continue its work until it files paperwork to receive a new Exhibitor License. The sanctuary does not have the resources to repeatedly file paperwork and pay the accompanying exorbitant fees. And it shouldn't have to.

The work of Wolf Mountain Sanctuary is too valuable and unique to be abandoned with so little cause. Urge the County of San Bernardino to allow them to continue protecting wolves from extinction.


=============================

Wolf Mountain Sanctuary (WM
, a 501-3-C Non-Profit Organization, has operated in Lucerne Valley, CA for 20 years. The mission of WMS is to educate the public with regard to the history, social structure, physiology, environmental impact, mythological, and current legislative issues concerning wolves and wolf behavior. WMS is in a unique position in that all the wolves on the premises have been rescued. They can no longer be re-introduced into the wild, so they serve as good will and educational ambassadors for those fortunate enough to be able to visit and interact with them.

WMS has held an Exhibitor License since 1987. In 1987, Phyllis Brooks of the Planning Commission told WMS that they needed to have handicap parking, loading zone, public lavatory and a 24 foot gate for in and out traffic for the public which was done and has been maintained since then. WMS has complied with all regulatory permits & licenses required by the State, County, and USDA. Their record is spotless with regard to cleanliness, health of the animals, parking requirements, lavatory requirements etc.

After 20 years of operation within the regulations of the State and County, WMS is now being ordered to file all this paperwork again? Why?


New Commissioners with the County of San Bernardino have unfairly targeted WMS, requiring WMS to re-file all paper work, and subsequently pay the astronomical fees, which were paid and filed 20 years ago. WMS simply does not have the resources to complete this process time and time again, nor should they have to. It is egregious on the part of the County to demand more money from a non-profit to compensate for their lack of revenue from others businesses in the county, which WMS supports.

As a California Non-Profit Organization, WMS relies solely on donations generated from visitors at the Sanctuary. It costs approximately $2000 per week to feed the wolves, and these costs do not include medical care which can, and does exceed thousands of dollars.

WMS makes a significant economic contribution to San Bernardino County. Visitors come from all over the country, and they provide a revenue stream for local restaurants, hotels, shops, gas stations, gift shops, local artisans etc.

I am a supporter of WMS in their plight to save a wild, threatened species, and educate the public. The unfounded and unsubstantiated harassment from the county cannot continue, and threatens many lives at WMS. There are many, many others like myself and we will stand strong together to save this wonderful organization.

As a supporter, I request that you assign WMS the exhibitor license and any other licenses that are required to operate in the manner they have been operating for the last 20 years, i.e. allowing visitors to tour the facility. This should also be done at no cost as WMS is not in the position to pay the exorbitant fees that you are requiring.

Thank you in advance for hearing and listening to all of the many, many supporters of Wolf Mountain Sanctuary.
comments
(1) |
discussion
() |
permalink
|
send green star
|
flag as inappropriate
Aug 12, 2009
Gear Up Wolf Lovers
WMS is being hit hard by the County of San Bernardino. They are telling us that we need to resubmit all applications for our Sanctuary which has been in operation over 25 years. They have new people and they are coming at us hard.

Over the next 4 days, we will be going through all of our paperwork and composing a form letter for those of you not in our area and a petition that can be signed by local people to try and put this harassment to a stop.

We have operated for a quarter of a century, paid our permits, received exemplary reports on cleanliness and how the wolves are taken care of.

Now there is some young hotshot inspector and he is making our lives a living horror.

Once we get the letter composed, we will post it, or send it to each of you and ask that you sign it and send it to the people listed. We will greatly appreciate this.

If you have any media contacts, legal contacts or governmental contacts, please let us know as we need all that help we can get and we need all of you and your contact backing us.

They did this to Forever Wild after Extreme Makeover rebuilt their facility and Forever Wild took it to court with all of the people backing them and they won. We can and will do the same.

Thank you so much for your support....

Danna Cruzan Sexsmith
Vice President
Wolf Mountain Sanctuary

and Tonya, Stephanie, all volunteers and of course the wolves!!!!
Dec 11, 2008
WMS is entered into a contest at
www.igive.com
to win $1000...

This is free for you all you have to do it go to:


www.iGive.com/WMS
Join as a supporter for WMS.

Now go to the mall:


http://www.igive.com/shop/merchants.cfm?sort=name
Click on and open 10 stores EACH day. WMS will get credit for these 10 stores in the contest. The charity with the most visits wins $1000 and we have until

12/31/08

.

If you do this each day, we may win and be able to pay down the meat bill which we are VERY behind on. PLEASE do this, it just takes about 5 minutes....

Next we get .02 cents per online search at:
www.iSearchiGive.com/WMS
.

You can download the toolbar or make this your default browser. Please use this to do your online searches, WMS gets money for you doing this.

If you are doing any online shopping, PLEASE do this thru the mall listed above, there are all the stars you shop at, Khols, Sears, Circuit City, etc. WMS will get a percentage of each sale if you go thru this site.

If you download the toolbar:



http://isearch.igive.com/incompatible.cfm?CFID=2306438&CFTOKEN=88854820&jsessi
when you search or shop, it will automatically pop up if the store is listed with IGIVE.

These are little things that are free for you to do that will earn money for WMS....

Please please please do this for us.

Happy Holidays to you and yours from WMS...

For the wolves,

Angel


If you already participate, thank you so much!
Oct 2, 2007
84 SHOPPING DAYS LEFT UNTIL CHRISTMAS!!!

I plan on starting my shopping now so I will be done early!

How about you? Well this is a little note to nose you into thinking about it...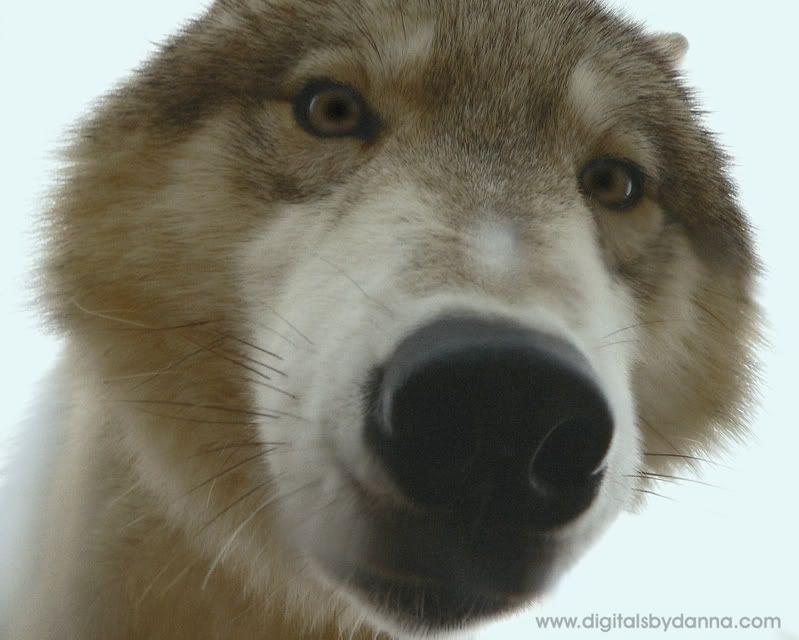 Why not give a gift that keeps on giving!!!

By purchasing any of the items on this thread, you will help the wolves of WMS.

We are a non-profit organization and we run off donations and adoptions only. All funds raised go towards wolf meat ($4,000 per month), veterinary care and permits ($3500/year).




- - - - - - - - - - - - -

What better gift can you give than a gift of helping a protected animal? Give the gift of adoption to a friend or loved one this year... Check out our adoption page.... For as little as $120 you can give the gift of helping WMS with to a loved one for 1 year! This is the OMEGA adoption program. This can also be paid monthly if that is your preference.

http://www.wolfmountain.com/adoptions%202006.htm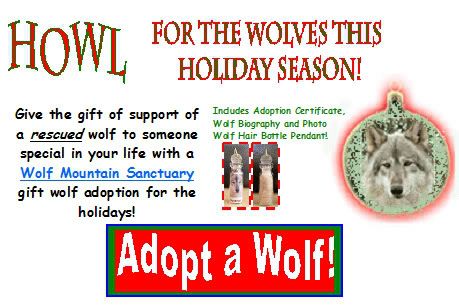 =========================================================

A wolf pendant would also make a special gift for only $25.00. This pendant is in a glass bottle which holds precious wolf hair (collected from each wolves' shedded hair) and a picture of that wolf. This bottle is on a leather strap. This is a unique gift and gives it's wearer wolf protection. This is a very spiritual gift.....




http://www.wolfmountain.com/Wolf%20Bottle%20Pendant.htm

=========================================================

Wolf Mountain Store has t-shirts, coffee mugs, mouse pads and other unique gifts for your special friends and loved ones. If you want a certain wolf on a shirt or another item, please send me an email before you order and I will add that wolf to the shirt or item you want before you order.... I can only load so many pics so please be patient..... You can choose pics of the wolves from www.digitalsbydanna.com. Just email me the name/id of the picture.

http://www.cafepress.com/wolfmountain

==========================================================

Buy your own original wolf portraits... There are several different poses of the wolves and many being added daily! Special holiday price of $14.95 per 8x10 in effect until the new year. Prices were originally $20.00 per 8x10. Give your loved one an original WMS wolf for the holidays.... The wolves get a percentage of all profits.

http://www.digitalsbydanna.com/-/digitalsbydanna/gallery.asp?cat=15009

==========================================================

Do your online shopping thru IGive.com and the wolves receive a percentage of the sale! We all shop and we all buy things, there are many many big companies that donate thru IGive, JC PENNY, DELL, LANDS END, OFFICE MAX..... They all give the charity a different amt. Please check it out:

http://www.iGive.com/WMS

Go to the link above and hit the JOIN NOW button on the right to sign yourself up so when you shop, it benefits WMS.

==========================================================

What if WMS earned a penny every time you searched the Internet? Well, now we can!

www.GoodSearch.com is a new search engine that donates half its revenue, about a penny per search, to the charities its users designate. You use it just as you would any search engine, and it's powered by Yahoo!, so you get great results.

Just go to www.goodsearch.com and be sure to enter Wolf Mountain Sanctuary as the charity you want to support. Just 500 of us searching four times a day will raise about $7300 in a year without anyone spending a dime! And, be sure to spread the word!

Download the toolbar and it's there at the top of your browser line to use to search for everything. What an easy way to help the wolves!

$33 dollars has been raised this year. I know it doesn't seem like much, but if each one of you used this search and shopped thru IGive, imagine what a bunch of those little bits would total up to?

Please think about it?

Thank you so much for reading this... Your time is truly appreciated!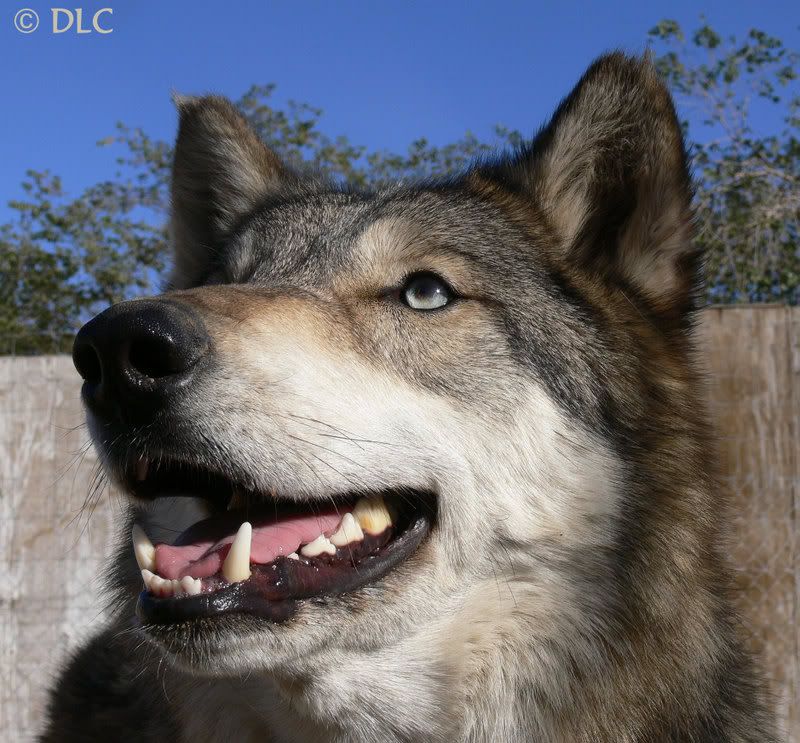 For the wolves,

Angelwolf

REMEMBER: Extinction is Forever





Oct 21, 2005
Adopt a Wolf at Wolf Mountain Sanctuary for a gift or just because..


ADOPTING A WOLF IS A GREAT THING, ADOPTING A WOLF THAT YOU KNOW YOU WILL TRULY HELP IS BEYOND THAT.
THE WOLVES AT WMS ARE WOLVES YOU CAN SEE AND TOUCH IF YOU VISIT. YOU GET PICS OF THEM AND UPDATES. YOU CAN LEARN ABOUT THEIR PERSONALITIES.


PLEASE ADOPT A WOLF FROM Wolf Mountain Sanctuary...


We are non profit and get no grants, our only income is from adoptions and donations....


It takes every dime we get to feed the wolves, get vet care, pay for permits.......
Click on this link to meet the wolves of Wolf Mountain Sanctuary and if you adopt you will definitely make a difference in their lives...

Once you get the page open, click on each picture and you can find out about each wolf. Their name, what their name means, how they came to WMS, a little about their personality and their likes and dislikes and what they mean to WMS.
Watch their videos:

http://www.wolfmountain.com/Wolf%20Videos.htm
We are a small organization that needs all the help we can get.


For the wolves,
Angel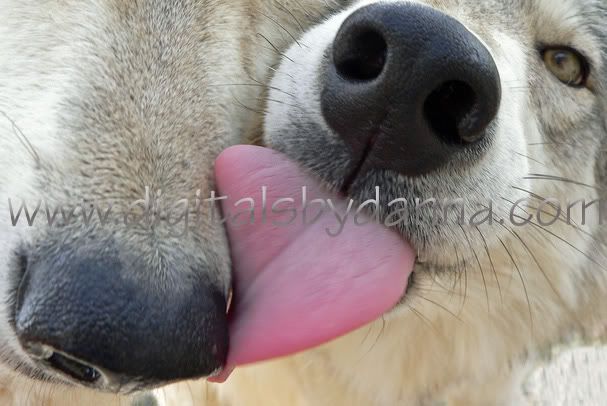 (you can purchase wolf pics here that benefit WMS

| | |
| --- | --- |
| | Content and comments expressed here are the opinions of Care2 users and not necessarily that of Care2.com or its affiliates. |
SHARES FROM DANNA'S NETWORK