Twilight Video on the Wolf Pack. Check out the computer screens when Tom Gibbons is interviewed, you will see on the computer monitors, Wacipi, Istas and Yawto!
video:http://movies.ign.com/dor/objects/14290156/the-twilight-saga-new-moon/videos/newmoon_sizzle_wolfpack_103009.html
Look at the computer monitors!!! There is Wacipi, Istas and Yawto!!!! This is sooooo exciting!!! Our wolves used to make the animations for the Twilight Wolves!
Istas Twilight Flyer - Pass out at theater openings. If you would like to help out and do this, please send your email to me at wolfmountainsanctuary@gmail.com and I will send you the word doc. We are having several volunteers throughout the US do this and request donations from the people in line!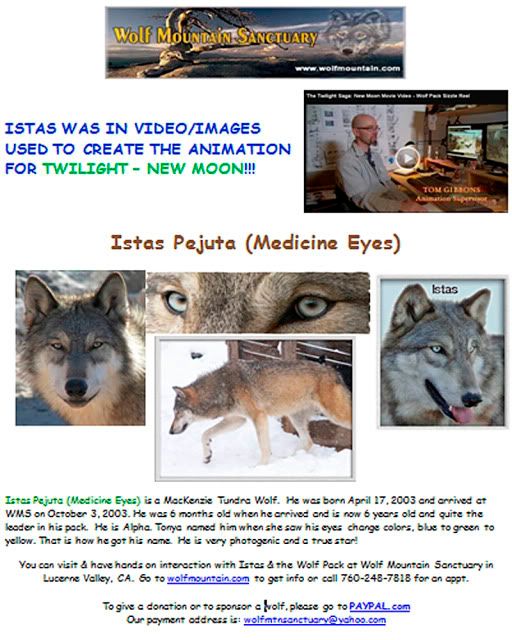 This post was modified from its original form on 17 Nov, 21:24