This group is for discussion
of all Protest Songs from oldie but goodies to current. Anybody can sing songs about unrequited love, it takes real courage to sing about issues and moral convictions.
Here we discuss songs in search of a better world. All ages, genres, and issues are welcome.
Nobody living can ever stop me,
As I go walking my freedom highway;
Nobody living can make me turn back.
This land was made for you and me.
Woody Guthrie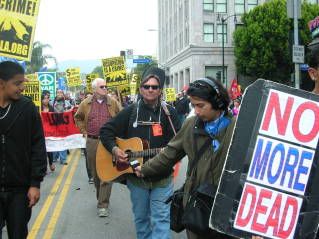 Sites of interest


*
Official Woody Guthrie Website
Host Announcements
There are no host announcements.
No group connections were found