Many people do not realize that in over 50 countries, Christians are being persecuted. In some countries, Christianity is restricted, and Christians are arrested. Some hate/extremists groups beat, threaten and have murdered believers in Jesus!
Members: 228 Code of Conduct
Visibility: open
Membership: open
Group Email: perChristians@groups.care2.com

March 14, 2008 6:19 AM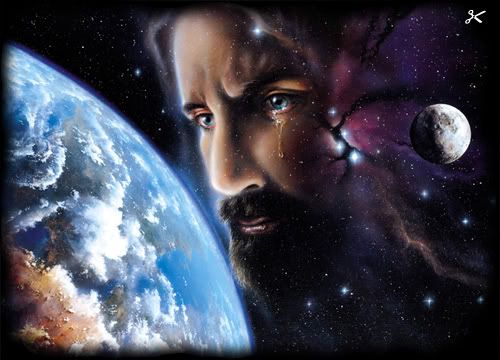 | | |
| --- | --- |
| Group Communication | |

Feb 14
{ else }
Blog: THERE WILL ALWAYS BE......
by Kim Szabo (0 comments | 0 discussions) — PERSECUTION.!THAT IS THE SAD TRUTH AND SAD FACT. I PRAY FOR ALL PEOPLES AROUND THE WORLD THAT ARE BRINGING THE WORD OF GOD,TO THE ONES YET TO FIND JESUS. IT IS A HARD ROAD TO SPREAD THE WORD... more »




Jan 25
{ else }
Tribute: LORD'S PRAYER
by Kim Szabo (0 comments | 0 discussions) — OUR FATHER WHO ART IN HEAVEN HALLOWED BE THY NAME. THY KINGDOM COME ,THY WILL BE DONE ON EARTH AS IT IS IN HEAVEN. GIVE US THIS DAY OUR DAILY BREAD. AND FORGIVE... more »




Jan 20
{ else }
Blog: END TIME CHURCH
by Kim Szabo (1 comments | 0 discussions) — GOOD EVENING!THE HISTORY OF GOD'S TRUE CHURCH HAS BEEN FILLED WITH OPPOSITION, PERSECUTION AND TRIBULATION. FROM THE TIME OF THE ORIGINAL APOSTLES UNTIL NOW, THOSE WHO HAVE BEEN CALLED TO GOD'S WAY OF LIFE HAVE NOT BEEN WELL RECEIVED BY THE WO... more »




Jan 17
{ else }
Blog: thank you
by Kim Szabo (0 comments | 0 discussions) — i want to send my thanks to micheal and the other group hosts. i'm very grateful for this chance and hope that i can do right by you all with the good grace of our God. i feel He has answered my prayers because i've been want... more »



more »
No feed items are currently available for this feed.
Member Sharebook




( Use tag: *group:perChristians* )
Donna,
Earlier this month, I shared an update from Brother Andrew about the increasing persecution in our world today—especially where Islamic extremists have a strong or increasing hold.
Like you, I was inspired and encouraged by the story he told about Malo, the radical Muslim who came to know Christ because a Christian doctor had the boldness to share his faith with him. You can read Malo's story here. Read Malo's story>>
I know your heart is not only with new believers like Malo, but also with those believers like the Christian doctor who told him about Christ. Both groups of believers, baby Christians and new believers, need the support that Open Doors can provide them.
And right now, you and I have the opportunity to meet their spiritual and physical needs in a very real way. As Brother Andrew shared, we're currently awaiting funding that will...



help Iraqi Christians who suffer greatly having lost everything at the hands of extremists




support a new network that is capable of delivering Bibles and Christian resources into a country that is severely persecuting Christians



provide training and support, including

safe houses

, that helps our suffering brothers and sisters remain a powerful witness to family and friends


The cost for these and other projects this month is $230,500. So will you pray with me that God would stir the hearts of His people to give generously to meet this current need? And will you also consider giving a gift as well?

Thank you for your generosity. Your gifts and prayers are invaluable to our brothers and sisters living on the frontlines of persecution!
In Christ,


Carl Moeller
President/CEO, Open Doors USA
Tags:
Dear Donna,
This is a crucial year in the fight to preserve religious freedom worldwide. Open Doors USA will be helping to lead the advocacy effort at the United Nations to prevent the Defamation of Religions resolution from passing through our Free to Believe Campaign. But we need your help. Please sign on to our petition to register your disapproval of the resolution. The campaign already has recieved an amazing response with over 2,600 signatures. But we need to keep the momentum going.

The Defamation of Religions Resolution seeks to criminalize words or actions as attacks against a particular religion. As incredible as it sounds, passing this resolution could allow a Christian to be persecuted under UN approval. We need you to voice your protest of this resolution.
The resolution protects a faith rather than individuals who hold a faith, which goes against the very purpose of human rights in international law. The result is that this resolution gives UN sanction to Muslim majority countries to persecute Christians and other religious minorities for not sharing the same beliefs as Muslims. It also provides legitimacy to these countries' blasphemy laws which are often used to accuse, imprison, and even murder Christians.
While Defamation of Religions Resolutions have been introduced and passed in previous years, it is up again this year for re-authorization. Policy experts at the United States Commission on International Religious Freedom believe we have a real opportunity to defeat it this year. Members of Congress and non-profit organizations will be organizing to urge countries to vote NO on Defamation of Religions Resolution.
Please sign the Free to Believe Petition today! Many signatures gives our advocacy team the backing to approach these countries and ask them to change their vote.

Advocating with you,






Lindsay Vessey
Advocacy Director
Tags:
Dear First Name friend of the persecuted ,
Order your free IDOP prayer kit so you, your friends and family can join the largest global prayer event of its kind!
We have offered this year's IDOP kit free of charge because we have a passionate commitment to praying for our brothers and sisters living under the heavy burden of persecution.
Be informed, inspired and united in prayer using the compelling tools and resources in this year's kit. Order your kit now>>
The 2009 IDOP prayer kit offers you everything you'll need to join Christians in uniting to pray for persecuted Christians on Sunday, November 8th, 2009.
God has worked wonders in the lives of persecuted believers since last year's day of prayer, but there are 100 million believers still hoping for our prayer.
Watch the video>>
This year's IDOP kit includes:



> Two compelling 4-minute videos




> Simple & relevant activities to prepare your congregation for prayer




> Bulletin Inserts profiling the moving stories of persecuted believers




> PowerPoint slides to instruct & inspire your church or small group




> A 2' x 5' banner reminding your church of this special day




> A special opportunity to send Bibles to persecuted believers using a simple text message



Tags:
Go to YouTube and click on Images of Pine Ridge Reservation and watch carefully at the end. I think you will like the slide show, especially at the end!
Tags:
MY APOLOGIES! CLICK A BIBLE IS GOOD! WHAT I SHOULD HAVE SAID, IS THAT THAT THERE ARE ALSO OTHER WAYS TO DONATE BESIDES CLICK A BIBLE. CLICK A BIBLE IS RUN BY A VERY GOOD ORGANIZATION. PEOPLE THAT REALLY CARE ABOUT THE PERSECUTED CHRISTIAN.AND THEY HAVE DONATED MANY, MANY BIBLES TO MANY CHRISTIANS WHO OTHER WISE WOULD NOT HAVE BIBLES. BUT I ALWAYS WORRY ABOUT THE UNKNOWN PASTORS WHO AREN'T REACHED BY THE LARGER ORGANIZATIONS. THEY ALSO NEED BIBLES AND PRAYER.
SO I HOPE NOBODY GIVES UP ON CLICK A BIBLE BECAUSE THEY ARE A GOOD GROUP.










Tags:
more »
MY NEWEST GROUP CONNECTIONS
MEMBERS NEAR YOU
Advertisement

Our sponsors help keep this site free!


Advertisement

Our sponsors help keep this site free!