For anyone who loves trees and
recognizes the importance of them. This is a group dedicated to stop "progress" from happening, to preserve trees as a habitat for wildlife and a necessity for earth. Feel free to post about anything involving trees!
This group was formed because I have seen a lot of unnecessary cutting down of trees and the result is loss of habitat for all of its inhabitants. In my area, there as been a tremendous amount of that going on, and it upsets me greatly. My property is surrounded on three sides by another property, one that was once filled with lots of trees and grassy fields. But that has all been changed, as the owners of that land decided to build condos on it. They wanted us to move so they could build straight across instead of around us, but we refused. I thought they would at least keep some of the trees, but instead, they butchered all but what lined the street. All of the inhabitants lost their homes. And now the property across the street from me , which at the moment is a vacant horsefarm with a section of forest by a creek, is slated to be turned into the same thing--condos. That is why I decided to create this group--to spread the word about the great importance of trees. They are home to various living beings; they create shade and cool the area around them; they take in co2 and release oxygen for cleaner air; and they are just beautiful to look at. Some of the trees they cut down were over a hundred years old--I think they more than earned the right to be here after surviving through so many decades. The tree in the group photo is of a great oak over a hundred years old--my favorite tree. Now there is nothing left but a few stumps. Please join me in my love of trees, and let's save them together. Don't let this happen in your area! Feel free to share anything about trees--let's enjoy everything about them, not cut them down!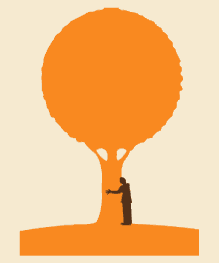 Feeds from the Web
There are currently no feeds available.
No group connections were found