anonymous
MEMBER PRAYER CLOSET/GROUP PRAYER FOR 2008 May 30, 2008 11:20 PM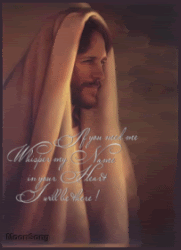 PRAYER CLOSET AND GROUP PRAYER FOR MEMBERS! 2008 [report anonymous abuse] [
accepted]
anonymous
May 30, 2008 11:22 PM



THIS IS WHERE YOU CAN ASK FOR PRAYER REQUESTS AND OFFER PRAYER!

[report anonymous abuse] [
accepted]
anonymous
May 30, 2008 11:26 PM


For centuries hardly a single voice was raised in confession of the sins of the Church against the Jews. Times have changed and the Spirit of the Lord is calling us to a new heart towards His Chosen People. We can be sure God is working mightily towards that day when Israel will be as "life from the dead" (Rom. 11:15) for the unbelieving Gentile world.
An Act of Penitence
For the cruelty of Christian people to the Jews in past generations.
For the revival of anti-Semitism in Christianized countries.
For words and deeds which have often made the name of Christian a symbol of oppression and hatred.
For racial prejudice and exclusiveness, rampant among Christians in many lands, and showing itself in our own country.
For our own indifference, and for our readiness to condemn the sins of others and to forget our own.
An Act of Intercession
For the Jews of Russia and Ukraine subjected to persecution and contempt.
For Jewish families, our neighbors and fellow-citizens, to desire to go home to Israel while there is an open door.
For all governments dealing with Israel, that they may have the will and courage to do what is fair and right.
For the leaders of the Church in America, that they may show forth the spirit of Christ in all their dealings with the Jewish people.
For all those working to bring reconciliation between Jew and Christian.
An Act of Thanksgiving
For the writings of the Hebrew prophets and for all the scriptures of the Jews.
For the coming of the Son of David to be the Savior of all mankind.
For the willingness of many Jews to forgive the wrongs which they have suffered through the centuries.
For the courage of the many pastors who stand against replacement theology in all parts of the Church and support Israel wherever they can.
For the re-establishment of the Nation of Israel and the hope it gives the Church.
A Prayer for the Jewish People and the Land of Israel

God of Abraham, of Isaac, and of Jacob,

have mercy on Your ancient people, the house of Israel .
We confess that Your Church has added to their affliction.
We have rejoiced over the children of Judah

in the day of their desolation

and spoken proudly in the day of their distress.
Deliver them from any storm of persecution.
Fulfill your Covenant promises

for Jerusalem and the Land of Israel .
Bring them home to their promised land

from the four corners of the earth as you have promised.
Speedily give to them all the mercy and blessing you have proclaimed.
Pour out your Spirit of grace and supplications.
Keep them secure in the land of their inheritance,

build the walls of Jerusalem

and make it the joy of the whole earth.
Hear us, O LORD, for Your Name's sake,

and answer us for Your honor,

through Jesus Christ.

[report anonymous abuse] [
accepted]
anonymous
May 30, 2008 11:33 PM





Death toll in Myanmar is 68,000 and may reach 127,995 and another storm on the way.
China nearly 15,000 Its sad to see all the disitations coming on the poor people. The army of Myanmar is hording up the relief aid giving the poor people spoilt supply's. That shows how their government don't care for their people. I pray God will send the Holy Spirit in to the lands planting seeds saving souls. Turning the people to the face of God recognizing the one and true God of Salvation through the shed blood of Jesus Christ amen.

[report anonymous abuse] [
accepted]
anonymous
May 30, 2008 11:35 PM

From Kim S.
Donna,
Thank you for your prayers. I feel bad today after those 3 MRI's back to back and boy did it hurt my back and whole being. But i am tough and have God on my side and friends so I'll be ok. I need you to pray for a friend of mine whose daughter died last night in car accident. she was 19 I believe. Very sad day here. God bless you as always. [report anonymous abuse] [
accepted]
anonymous
May 30, 2008 11:40 PM



Micheal
I had no idea Micheal had knee surgery. I'm glad and thankful that all went good and that he'll be home soon. We need him and I thank God for his surgery going well and for him a easy and speedy recovery. God bless. [report anonymous abuse] [
accepted]
anonymous
June 05, 2008 5:47 PM








This post was modified from its original form on 05 Jun, 17:47

[report anonymous abuse] [
accepted]
anonymous
June 09, 2008 1:37 PM

Hi brothers and sisters,
I have a chance to get a job, but I don't know if it's a job that I can do, [kitchen work at a convenience store.]
Please pray for me!
Donna
[report anonymous abuse] [
accepted]
anonymous
June 11, 2008 8:09 PM

Now I have a prayer request. Michael's foster son is very sick and that is why he hasn't been posting. He is spending every moment in the hospital with his son.
Please take some time to pray for Michael and his foster son.
Your sister in Christ,
Donna [report anonymous abuse] [
accepted]
anonymous
July 05, 2008 2:07 PM


[report anonymous abuse] [
accepted]