Healthy Pancakes - Flapjacks (Breakfast, Noon, or Supper)
Pancakes is good anytime for a meal. You need something in a quick fix, this is your choice.
****************************
Blueberry Pancakes
*******************
Mix together till well blended.
Pour ladle at a time into oiled pan. Add about 1/2 handful of blueberries then flip.
Cook till done.
Makes 6 medium pancake
s
.
This post was modified from its original form on 01 Feb, 13:23
Occassionally I make a batch of pancakes and have the first ones freshly made. For the next few days I will eat them as snacks with nut butter on them; often popping them in the toaster for a few minutes. YUM!
Speaking of snacks, Diana~just opened your group~voila, I have my leftover pancakes...lovely chat~ of pancakes~ anytime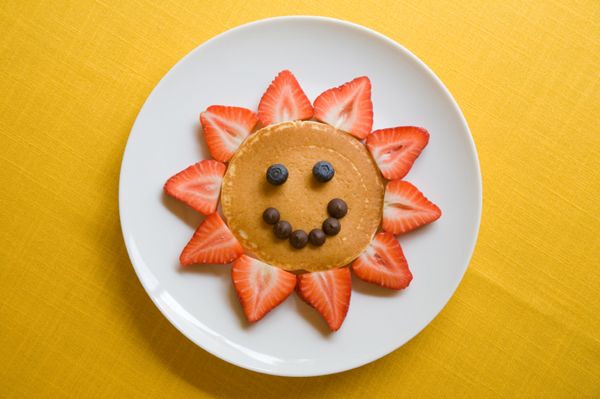 Nance, I wish I had some left over pancakes.
I am cat sitting and I did not bring all the ingredients to make some. Most people don't have the right ingredients in their cupboard. These people have lots of white sugar, margarine and artificial flavourings. Have to make pancakes with wholesome ingredients.
Garnet Jenn. yes have some fun next time you make pancakes.
Happy Pancake day!
Interesting Facts About Pancake Day
• The custom grew up because of a legend dating from 1445. On Shrove Tuesday, one woman was still making pancakes as the church bells rang. Rather than be late she took her frying pan and pancake with her.
• The largest pancake measured 15.01 m (49 ft 3 in) in diameter and was 2.5 cm (1 in) thick and weighed 3 tonnes (6,614 lb). It was made in Rochdale, Manchester, UK in 1994, by the Co-Operative Union.
• The most tosses of a pancake in one minute is 140 flips, by Australian celebrity chef Brad Jolly during an event in Sydney in 2012.
• Pancake Day began as a pagan holiday. They ate pancakes to get the power, light and warmth of the sun.
• The big celebration in New Orleans ends abruptly at midnight on Tuesday; streetsweepers push the crowds out of the French Quarter.
• Pancake recipes can be found in cook books as far back as 1439. The tradition of tossing or flipping them is almost as old.
"I don't have to tell you I love you. I fed you pancakes." ― Kathleen Flinn
OK, now let's make some pancakes and syrup with healthy ingredients.
Gluten Free and Vegan Cornmeal Pancakes
.
This recipe is my version of pancakes without the milk or eggs. Good news is that if you are honoring Lent you can still eat them. Whenever I make these pancakes no one seems to notice the lack of those two ingredients.
.
Ingredients:
1/2 cup cornmeal

3/4 cup brown rice flour

1/4 cup chickpea flour

1/4 cup potato flour

2 tbsp Flax meal

1/2 tsp sea salt

5 tsp baking powder

2 1/4 cups water

2 tbsp vegetable oil or melted coconut oil
.
Directions:
1. Mix dry ingredients together.
2. Make a well in the center of dry ingredients.
3. Pour water and oil into center.
4. Mix together with a large wooden spoon.
5. Mix only until moistened – taking care not to over-mix (small lumps are normal).
6. Pour 1/3 to 1/2 cup of the batter into a hot oiled frying pan.
7. Fry on medium heat.
8. Turn when bubbles form on top and brown other side.
Orange Syrup

Read more: http://www.care2.com/greenliving/celebrate-national-pancake-day-with-these-delicious-recipes.html#ixzz3RyL4lPoV
Anonymous
I made the orange syrup and it was so good. TY
A friend tells me it's Pancake Day today. Now here's a celebration I can really get behind!
pancakes
We need a petition to make it Pancake day EVERY DAY! Yum!

Don't forget Maple Syrup ; )
pancakes
Yum to maple syrup also. Thanks Marie!
Unfortunately I have gone Paleo AIP...and I have a problem with coconuts I'm thinking because of inulin fiber. It seems the only thing I can have is the maple syrup at this point. I've got a challenge for the food savvy here....if you cannot have gluten, grains, psuedograins, beans, legumes, flax, chia, nightshades, nuts or seeds.....what else out there can you make pancakes out of???
Pancakes
Potato Pancakes! Get the book "The Grain Free Family Table by Carrie Vitt. The hardcover is $21.59 at Barnes & Noble. She is on the website deliciously organic.net.

Jo
Wow Roxanna, that isa challenging way to eat! How is it goingfor you? Do you feel healthier?