No ecards or forwards please
** If you wish to add me as a friend, then the least you can do is return my green stars. Idle 'friends' will be deleted. I only say this as my care2 friends mean a lot, and I have limited time here, so only genuine people will get to stay on my friends list. Quality over quantity.
Vale Roselyn Jumping Bull - may the fight go on
Is this the future? Is this why we hear talk of moving to Mars one day? Kill one planet, so we just up & move to do it all over again??
Our governments are the ones who push for more people to make more money to create more wealth for very few whilst most of us become slaves to the system, whilst destroying the very planet we need to survive. We need to Stop buying into our government's bullshit - pro-creation & greed = death to our planet and most of us along with it - we need LESS, not More, we are so out of balance that it will take many small miracles to turn the tide...because, it has always been true, you cannot eat money, and likewise, we cannot keep raping this planet and expecting that it will be okay in the end...
Hopefully Nature will eventually reclaim all that is rightfully hers...one day
The human Spirit needs places where nature has not been re-arranged by the hand of Man - Author Unknown
~~~~~~~~~~~~~~~~~~~~~~~~~~~~~~~~~~~~~~~~~~~
To every special person who sends me stars, please know that I will no longer be sending more than a couple back to you - multiple stars sent from one member are not being counted towards our green star totals. If you do actually get credited with every green star, please let me know and I will give you as many as I can. Until Care2 credits us with ALL of our stars & gifts, then I will use my time in a more constructive manner.
~~~~~~~~~~~~~~~~~~~~~~~~~~~~~~~~~~~~~~~
Our habitat has almost disappeared to make room for more people - the people have to stop making so many of themselves, there's not enough to go round now - what are you all going to eat when you put houses on your farmland?
Invaders - no love there
What's not to love?
Somewhere in my wide brown land
Propaganda - it's like... 'G'day Lady, let me show you around the land you white people stole off me'. Aboriginal people need to be given land back to manage it properly because the whites sure have fu**ed it up inthe short amount of time we've been here
Bushfire - since when did our fires become 'wildfires'? Bushfires people, this is still Australia
Hmmm, quite sure this array actually belongs to people, the land, the ancestors....it's all very well to save things to show our history; so many artefacts in museums have
been stolen over the years from their rightful owners, and that is sad
Our flag..... personally, I think we should change it, and get rid of the monarchy while we're at it. We may have fought under this flag, but there is a lot of history associated with it that's not very good at all. Time for a brand new start.
As an ex Melburnian, it's got to be the VB, mmmmm
Uluru
Sydney Opera House
The Twelve Apostles, Vic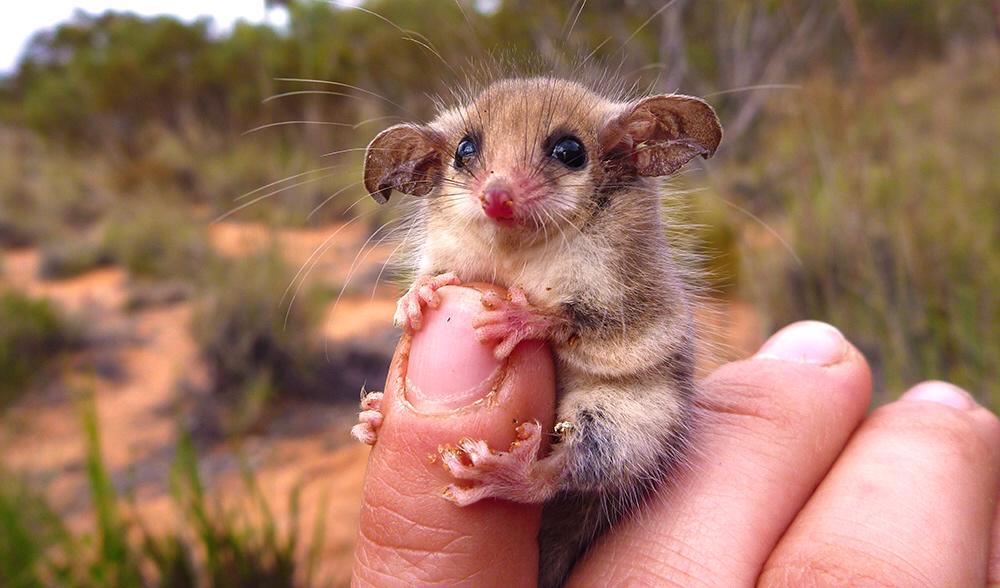 A Western Pygmy Possum - Hope they get to see a zillion sunrises.
~~~~~~~~~~~~~~~~~~~~~~~~~~~~~~~~~~~~~~~~
My new 'coexist' pic says - Don't become a monster to defeat a monster.
~~~~~~~~~~~~~~~~~~~~~~~~~~~~~~~~~~~~~~~~
My dream is to one day buy as much land as I can and to have a place for unwanted animals and the homeless. The homeless will have a home whilst they help tend the animals. I hope that it will be a symbiotic relationship that works for all involved. I see it as being one huge family moving toward a common goal of self sustainability.
~~~~~~~~~~~~~~~~~~~~~~~~~~~~~~~~~~~~~~~~~~Another plan I have is 'World Peace through Formal Introductions.' The idea is that everyone in the world would be required to meet everyone else in the world, formally, at least once. You'd have to look the person in the eye, shake hands, repeat their name, and try to remember one outstanding physical characteristic. My theory is, if you knew everyone in the world personally, you'd be less inclined to fight them in a war:"Who??? The Malaysians??? Are you kidding??? I know those people!!!" - George Carlin