India, Non-us Province, India
male
married
Speaks: english
Joined Jun 6, 2007





T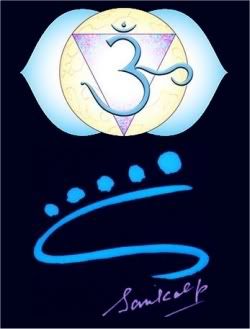 he nature has always been associated with God in India. We have been worshiping trees, rivers, mountain, fire, water, wind, animals, birds, reptiles, insects in the form of God and Goddesses.

That being so, the purpose of education in ancient India, was aimed at helping human beings achieve resemblance to God's perfection, his nature of multiplication, adaptation, love and affection, and his nature of dominion. We must continue learning from nature.

Its our sacred duty to preserve nature- the greatest teacher.


Joined
Jun 6, 2007
Activist Aspirations
undeclared
Here for
Meeting Friends, Support a Cause
Group Host of
none yet
Groups
(DPPRN) Disaster Prediction, Preparedness & Relief Network, (MCIF) Multi-Cultural Interfaith Forum, An Orchid in Australia, Animal Fanatics, Bloggers, DUO for World Peace, Earthly Pleasures, FIND THE BEAUTY ON THE EARTH, Forests & Trees, Friend Of The Week, Half Full - Half Empty, International Green Party Discussion Group, I~Promote, The Greatest Members of Care2 more »
Hometown
Homepage
Birthday
July 17
About Me
Introduce yourself to Sanky
Lifestyle
Activist Aspirations
Political Leaning
Moderate
Wild Fact About Me
My Philosophy
What Gives Me Hope
If I were Mayor, I'd make the world a better place by
What/who changed my life and why
Bibile, Gita, Quran
Favorites
Quotation
Waves are inspiring not because they rise and fall, but because each time they fall they never fail to rise again.
Introduce yourself to Sanky
My Butterfly Rewards
Most recent activity (up to 500 gifts shown)
---
I've earned Butterfly Credits