"To Live ~ Laugh ~ Learn ~ Love"

San Juan, Trinidad And Tobago
male, age 109
single, 2 children
Speaks: English only
Joined Jun 28, 2010


Causes: Moms against DRUNK DRIVING, environment, PTSD Awareness, ADHD Awareness, Down Syndrome Awareness, Cancer Awareness, Freedom of Expression, Religious Tolerance, Violence against Children, Violence against Women, Human Rights

Activities: Visiting foreign lands, Saving our Earth, Family and friends, Enjoying outdoors, Spreading peace and love, Expanding my business, Helping others, Making real friends, The Beach, Reading a good book, Listening to Music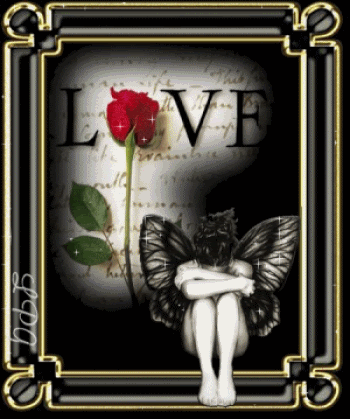 For the most unforgettable, handsome, undeniably generous and caring man I've loved for two years without once asking for anything in return.
And I won't. Ever.

You live on in my heart; you continue to wander through my mind during my waking moments; and I am sure you are with me as I sleep; and though you are no longer around I still cry myself to sleep thinking of you.
I love you. I always will.
Joined
Jun 28, 2010
Activist Aspirations
undeclared
Here for
Meeting Friends, Support a Cause
Group Host of
none yet
Groups
Across The Universe..Peace in Friendship, WWF - World Wildlife Fund
Hometown
Sun, Moon, Sky
Homepage
Birthday
Jan 01, 1910
Languages
English only
About Me
Too emotional. Compassionate. Foolish in love. True to my friends. A really good listener.
For my children and grandchildren, I'd do just about anything!
Introduce yourself to Sayeeda
Lifestyle
Pets

Activist Aspirations
Political Leaning
Depends
Religions
Islam - The Religion Of Peace
Eating Habits
TRYING TO BE HEALTHY - FAILING MISERABLY, should eat better, Chocolate - Lots of it
Wild Fact About Me
My Philosophy
Live life as best I can
What Gives Me Hope
Not much
If I were Mayor, I'd make the world a better place by
What/who changed my life and why
What Bugs Me
intolerance injustice arrogance, People who lie about LOVING others, any one that would hurt a woman, Any one that would hurt a child, People claiming friendship that are not!, people who rape, People whom do harm unto others, Those who hurt others weaker than t
Passions
One Dark Handsome Man, Love and laughter, peace, my family, My Children and their future, God's Creations
Inspirations
God and His Creation, One Dark man, nature, the beauty of nature, the sound of the ocean, the sun going down - twilight, music, Love
What Scares Me
Losing the ones I love, Ignorance and evil
Favorites
Role Models

Quotation
Interests
Making the world a better place, The outdoors, Happiness and Love and Peace, Bringing my life back together, My Children and grandchildren
Books

Music
Easy listening, alternative, 80's music, Classic Rock
Movies
Vin Diesel movies, The Bourne Movies, The Twilight Saga, Romance, Comedy, Drama, Action
TV Shows
Royal Pains, In Plain Sight, Burn Notice, Law and Order SVU, N.C.I.S, The History and Discovery Channels, Two and a Half Men, friends
Favorite Foods
Grilled foods, Curry Indian or Indonesian, chocolate, fruit dishes, lasagna, Vegetarian chinese food, cheese cake
Favorite Places
In the dark, Outdoors, In loving arms, The beach
Can't Live Without
My sons, Family, Friends, Hugs and Kisses from my loved ones, My grandchildren, Water, Air
Introduce yourself to Sayeeda
My Thank You Notes
Feb 26, 2014

view card
My Butterfly Rewards
Most recent activity (up to 500 gifts shown)
---
I've earned Butterfly Credits