"I never give advice. A wise person doesn't need it and a fool won't take it!!"

New York, NY, USA
female, age 119
single
Speaks: german, french, english, dutch
Joined Aug 16, 2006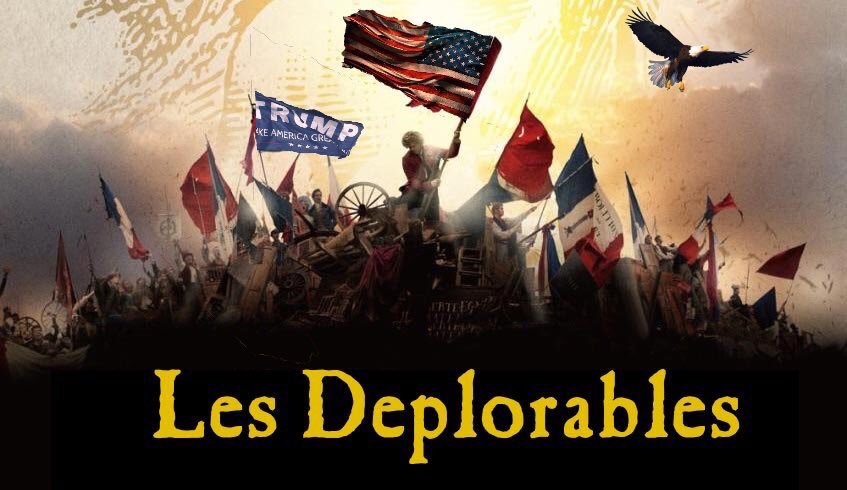 FINALLY, the deplorables stood up!!
GO DONALD, GOOOOOO......




In loving memory of my two sweet babies

MOORTJE 08.23.1993-11.06.2008
MUISJE 08.23.1993-08.29.2008

The days you died, just two months apart from each other, my heart broke into thousand painful pieces.
There is no glue on this world that can fix it.
I miss you, my sweet little girls.
I miss you both so much.
I miss you every day.
It hurts so much, so much.
You both went before me.
Life will never ever be the same again.


















"The human heart is like a ship
on a stormy sea driven about by winds

blowing by all four corners of heaven"

Martin Luther


As I look at poor Dany I know for sure there
are many people without a human heart.
Rest in peace, run around free in the sunshine,
be happy and healthy, precious little girl.
You will be loved forever and never forgotten,
your life was not in vain.....







WE MADE IT.....!!!!

THE HAGUE, 11/06/07 - A new milestone in Dutch animal rights politics. After gaining 2 seats in parliament in November 2006 and 9 seats in provincial governments in March 2007, on June 12 Niko Koffeman will be inaugurated as the first animal rights senator in the world.

After their breakthrough in national politics, the Dutch animal rights politicians try to inspire animal rights advocates in different countries to start their own Party for the Animals. In April, Koffeman and chairwoman Thieme visited New York, MP Ouwehand visited Boston, and Thieme visited Vienna to speak about animal rights politics in Austria.

Animal rights advocates investigate the possibility of founding a Party for the Animals in the United States, as has already happened in the UK, Germany, Spain, France and Canada, and is now being prepared in Austria.

The Party for the Animals became the world's first animal rights party to get elected to office when they won 2 seats (and almost 2% of all votes) in the Dutch national parliament on November 22nd 2006. On March 7th 2007 they achieved another election victory in the Netherlands, winning 9 seats in the provincial governments. Tomorrow the next step will be 1 seat in the national Senate, a new 'world's first'.

Since the pioneering entry of the Party for the Animals into the Dutch parliament, animal rights have become one of the most conspicuous issues in Dutch national politics. During the recent debate on the agricultural budget, 80% of the speaking time of all parties in parliament was dominated by the theme of animal rights.

Party chairwoman and MP Marianne Thieme was voted Political Talent of the Year 2006 by the Dutch parliamentary press. She was also voted 'most influential woman for the income of farmers in the Netherlands' by the biggest Dutch agricultural magazine, and women's magazine Viva awarded her the title of 'Most Spicy Politician of the Netherlands'.



Joined
Aug 16, 2006
Activist Aspirations
Casual
Here for
Meeting Friends, Dating, Support a Cause
Group Host of
none yet
Groups
(AGR) A Green Road, 40-60 plus-Friends Group, ANIMCORD: Would you like to save abandoned animals?, Ask the Vet Techs, Care2 Feedback and Suggestions, Elephant Lovers, Fight For Tougher Laws In MS, Fight For Buddy's Law, Fighting For The Big Cats, Friend Of The Week, Helping Animals In Need, In Memory Of....., International Society for the Prevention of Cruelty to Animals, Naresh Kadyan, Animal Rights activist and Gandhian Ideologist fan club, PRRA - People for the Rights and Respect of Animals more »
Hometown
Rural village
Homepage
Birthday
Jan 07, 1900
About Me
Fearless but not naive. Animals are my passion.
Introduce yourself to Anja
Lifestyle
Activist Aspirations
Casual
Political Leaning
Depends
Wild Fact About Me
I travelled for ten years all over the world because of my job. I lived and worked in the Middle East.
My Philosophy
I am totally into animals and nature. Not very interested in mankind. No one is innocent. The pitiful children of today are the murderers, rapists and terrorists of tomorrow.
What Gives Me Hope
Animals, nature.
If I were Mayor, I'd make the world a better place by
Wipe all animal abusers/killers/torturers from the face of the earth
What/who changed my life and why
Living in the Middle East made me see that good people are very rare (at least there).
Favorites
Quotation
The only authority is me
Introduce yourself to Anja
My Butterfly Rewards
Most recent activity (up to 500 gifts shown)
---
I've earned Butterfly Credits