"Helping Others"

Atlanta, GA, USA
female
single
Speaks: English, Spanglish, Spanish, Some Italian.
Joined Mar 14, 2013


Causes: Good Medical Care for Everyone, Medical Cost Efficiency, Violence against Anyone, Womens Rights, Violence against Children, pro-choice as in rights for women, poetry and music, Human Rights, environment, education, Children's Welfare, Cancer Awareness, Breast Canc




Welcome to my World! Enjoy your stay!
Please feel free to friend me! Look around and everything on this page describes me perfectly! One thing I do and love doing is anything medical. My father was an EMT and mortician (he now runs my medical blog with me) and my mother was a nurse. I knew I wanted to be a doctor as long as I can remember, and when my father had his third lumbar laminectomy (lower back surgery where they remove a disc), I knew I wanted to be just like his doctor, a neurosurgeon. His surgeon (whom he saw for 20 years, until the doctor retired), was a well known neurosurgeon who had worked on JFK and Elizabeth Taylor. I am not shooting for that, I just want to do it to help people. NOT FOR THE MONEY! Yes, I want to get paid like anyone else, to be comfortable, but I'm not doing it to overprice people and screw over them. My mother died in 2010 and now my father lives with me because he's medically retired. I'm an only child, my half-brother (from my father) died of alcohol poisoning when I was 6, he was 18. And my mother lost my little brother half way through her pregnancy from cancer, a week after my half brother died. She actually died 20 years to the day that she lost my brother. Enough about me, I'm not always doom and gloom! I love to laugh, hang with friends, party (not too hard), and just be. I appreciate life a lot more now! Please check out my blogs and you can network with me through them, I have all my links on them. Have a wonderful day Love! xo :)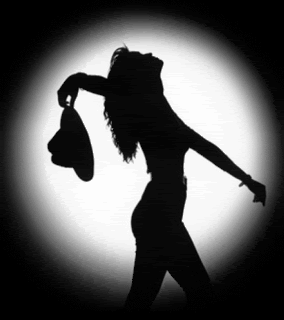 And, I'm out!
Joined
Mar 14, 2013
Activist Aspirations
Casual
Here for
Meeting Friends, Support a Cause
Group Host of
none yet
Groups
none yet
Hometown
Atlanta, GA
Homepage
http://www.futurephysician1984.blogspot.com
Birthday
Nov 29
Languages
English, Spanglish, Spanish, Some Italian
About Me
Former Model, Future Neurosurgeon, Blogger of all things medical, books, and book reviews.
Introduce yourself to Teena
Lifestyle
Pets

Activist Aspirations
Casual
Political Leaning
Religions

Eating Habits
A well balanced diet
Wild Fact About Me
I have played the drums since age 10 and I call everyone I like "Love".
My Philosophy
Live like it's your last day on Earth, but pay your bills and taxes, and use a condom like it isn't.
"Be so good they can't forget you." - Steve Martin
"Everyone can achieve their dreams, if they have the courage to pursue them." - Walt Disney
What Gives Me Hope
My parents
If I were Mayor, I'd make the world a better place by
Balance the budget.
What/who changed my life and why
My parents, grandparents, and friends have changed my life.
What Bugs Me
Liars, unnecessarily cutting people off, women applying makeup while driving, Religious supremacist (of any religion), People on cellphones while driving !, idiotic politicians, cruelty, Any one that would hurt an animal, abusive people
Passions
Neurosurgery, The Medical Field, broadening my horizons, writing, reading, my friends, my family
Inspirations
My parents and grandparents, friends, the sound of the ocean, the beauty of nature, nature, music
What Scares Me
War - Cruelty - Greed - Indifference, spiders, Religious Extremism, Losing the ones I love
Favorites
Role Models
My Father and Mother
Quotation
"Believe nothing you hear and only half of what you see." Edgar Allan Poe
Interests
neurology, Body/Personal Care, environment, herbs, history, Travel/Adventure, reading, Mythology / Folklore, Medicine / Health Care, computers, entertainment
Books
Any Good Book
Music
Everything with a few exceptions
Movies
Any Good Horror Movie
TV Shows
Trauma Life in the ER, Criminal Minds, House, The Vampire Diaries, Cult, Without A Trace, Law and Order Criminal Intent, CSI Miami and New York, Discovery Channel, Cold Case, Law and Order SVU, Grey's Anatomy
Favorite Foods
Anything sweet, Chinese Food, Italian and Mexican foods, coffee
Favorite Places
beach
Can't Live Without
my parents and grandparents, music, wifi, Coffee
Introduce yourself to Teena
My Butterfly Rewards
Most recent activity (up to 500 gifts shown)
---
I've earned Butterfly Credits