"Live,love,experience that which I find interesting and to do what I can about the things in this world that 'just aint right'.."

Palm Springs, CA, USA
male, age 75
married, 1 child
Speaks: profanity, sarcasm, NewSpeak, lil English
Joined Sep 18, 2010


Activities: Ballroom/latin and Swing dancing/teach'n, Landscaping-Personal/Professional, history &amp, amp, amp, cultures, Love and Sex, arts/crafts, camping, Listening to Music, Movie watching, photography, People Watching, Wildlife Observation




Every Body Dance Now !!!

---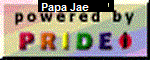 ---
IF you enjoy watching wild animal life here are two sites with live cams 24/7 in South Africa. The Djuma Game Reserve [Wild Earth Tv] has a 'tour ' three times a day. The Djuma cam may need refreshed a few times to get it started or even
during it's reg. broadcast hr.s
The Africam site has three cams on different watering holes..lots of Elephants on the Tembe cam but it is the only one without lights of a night. Very active my time ,Utah..U.S....around 2-5 a.m. .

http://www.africam.com/wildlife/index.php

http://www.djuma.com/live_cam.php
---
---
Help Support Legal Action 4 Animal Rights
---
---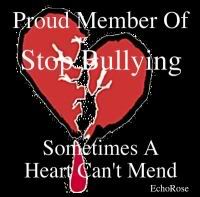 ---
I thought they'd never go to bed !
Humm..Funniest People video's should be on..
---
(
A picture is worth a 1000 W_ _ _s
!)
---
Joined
Sep 18, 2010
Activist Aspirations
Casual
Here for
Meeting Friends, Support a Cause
Group Host of
none yet
Groups
! Shamanism Working With Animal Spirits !, (DPPRN) Disaster Prediction, Preparedness & Relief Network, (PTT) Peace Think Tank, 10:10 Care 2, American Coyote Awareness, AmericanForests.org, C2NN..Your Daily News.., Care2 Feedback and Suggestions, GLBT Rights Global, Habitat for Humanity, International Network of Missing Children and Adults (INMCA), Leonard Peltier is a political prisoner, Native Children's Survival, No Religion Too more »
Hometown
OutskirtsOfReality, Ca. USA
Homepage
Birthday
April 18, 1943
Languages
profanity, sarcasm, NewSpeak, lil English
About Me
Just me,1/4 Cherokee, being me...No labels on myself or anyone else unless they ask for such. I'm different on screen than off screen but few can tell the difference unless they are looking for the trip I'm on at the time. Activist at heart and with some action to date but willing to do more for the causes we care the most about. At the age of 71, in general...I've 'been there done that' and find there's still a lot more to experience regardless of ones age. Beautiful people I find more of on the inside but many on the outside as well. Lies are for cheaters so I try not go there as they can mess with ones mind. I live on the outskits of reality as often as I can for there the thoughts can flow freely without demand. Just ask me about whatever and if I can I'll tell you just what I think..no B.S. ...just me being me...which the best part of me is Mac R. He keeps me real and loved.Who can ask for anything more..not me.
Introduce yourself to Jae
Lifestyle
Pets
cats, fish, dogs
Activist Aspirations
Casual
Political Leaning
Liberal
Religions
Freedom from organized religions
Eating Habits
Too much too often..but, trying to keep it somewhat healthy!, All kind of food
Wild Fact About Me
For all to see..well..I DON"T THINK SO!! :-).
My Philosophy
Life..it's my party too;so Every Body Dance.. and use all that great energy to storm "The Right" with all our might !
What Gives Me Hope
My legal spouse and life partner Mac R. and the fact that I wake up each morning beside the one I love.
If I were Mayor, I'd make the world a better place by
Make Marriage a contract based on love and committment,not as to gender nor 'so called' religious beliefs.Make sure that there really is Seperation of Church and State in the U.S. without exception.Ban all fossil fuels. Legalized Marijuana in all states. Give jail time for Drunk Drives after 1st offense. Ban all automatic weapons larger than a hand gun. Tax churches who give so much as a single dollar to a political cause or buy property for use other than to worshiping their gods. If there are to be Federal taxes then tax everyone...individuals/corporates/churches etc. a flat 10 per cent. Make Health insurance laws that of a Single Payer plan or Public Option. Eliminate the law that atuomatically gives a child born on U.S. soil to any illegal alian citizenship of this county. Fire any politician...automatically.. who has been proven quilty of misleading statements or that of out right lies in ads or speeches during the course of their political campaigns and or duties 'to the people'.. as servants of the people;not lke the royality they believe they are who are beyond approach. Buy Sara Palin a crown of jewels so she'll shut the _%(*#_ up! Ask the wizard of Oz to give G.W. Bush a brain and a life time membership to the YMCA of his choice.Charge Both G.W. Bush and D. Cheney for war crimes. Then send them to Afganistan with a rifle and a days supply of food and water and no support from our troops on the ground. Just them and 'the enemy' that they were and still are so willing to send others to fight and die for...$$$$
What/who changed my life and why
Mac R.
We believe in one another.We never put one another down,not even when joking. We are united in everything we do every single day. Together we stand tall as a single unit with individual minds.

We are firm in our life long committments to one another. We share each others adventures along with the daily up and downs, which are so much easier to deal and or to enjoy as two who are united . We are each others' best friend as well as companions 24/7. We respect one another even if we disagree about something. We never go to bed mad at the other one.

To be so loved by someone is the ultimate satisfaction I can think of..as well as loving that someone just as much in return.
What Bugs Me
Inequality, racism/racists/Bigots, George W. Bush and all other evil people, Religious extremist, ignorance, people who WON'T use their minds!, cruelty, intolerance
Passions
Mac R., Truth, justice, honor, love
Inspirations
My spouse and life partner MAC R
What Scares Me
Right Wing Extremists, ignorance, Religious Extremism
Favorites
Role Models
Same as that of Mac R
Quotation
Don't dream it , Be it !
Interests
Sharing all there is with my vision-MacR, Latin/WCswing/Ballroom dancing, Searching for truths, Making love not war, computers, Cooking, Music
Books
Read more on the 'Net' than books now
Music
R and B/Soul/Funk, Ballroom/Latin/West Coast Swing, Pop/Rock/Hip Hop/House Dance Mix, Native American/Meditation, Annie Lennox, Dana Fuchs, Janis Joplin, Leonard Cohen, John Lennon, David Archuleta, Joe Cocker, BB KIng, Stevie Ray Vaughn, Buddy Guy
Movies
Sordid Lives, Moulin Rouge Starring Nicole Kidman, Fried Green Tomatoes, Beautiful Thing, Bedrooms and Hallways, Natural Born Killers, Doomed Generation, bad boy bubby
TV Shows
Chuck, Criminal Minds, Animal Planet, True T.V, Daily Show with Jon Stewart, Rachel Maddow Show, Family Guy, Dancing With The Stars, Brothers and Sisters
Favorite Foods
HOME COOKED MEALS, chocolate, veggies, coffee, Spiral Ham, pork chops, chicken, steak, italian, chinese, mexican
Favorite Places
california, the ocean, lakes, mountains, rainy day!, beach
Can't Live Without
Mac R, Love, legal cannabis, Air and water...laughter and love too!, Food, computer
Introduce yourself to Jae
My Butterfly Rewards
Most recent activity (up to 500 gifts shown)
---
I've earned Butterfly Credits