"We Are As a Beacon in the Night"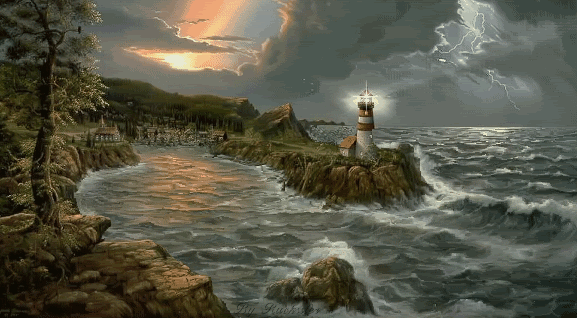 We are as a Beacon in the night, guiding those who are lost back into the realms of light. We share our goodness with the Earth and its many inhabitants, by accomplishing good deeds and performing service to the less fortunate. We are the protectors of those who have no voice and we give shelter and love to all. It is by our actions, right choices are acknowledged. Through our countless efforts, we make the world a better place to be. Step by step! Each and every day of our lives. NOTE: This pictorial was given to me by a friend who cares, and so it be, I share the beauty and goodness with you.
"The Seasons of Our Lives"
Soaring high above the valley floor upon wings of eagles, held spell-bound amongst crystalline splendors of woodlands pride, one can only imagine the elegance, beauty and grace of Winter's Solace. For was it not in the chill of winter's frost that we became enamored with His divine creation called Earth? And was it not then, that we awoke greeting the dawn, feeling it's embrace and tender kisses upon our lips? Then surely, as the sun will rise again, so shall Winter's Solace bless our spirit and calm the soul.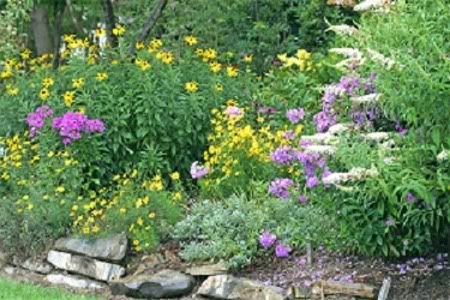 Aware of the sun's rising in the eastern sky, the soul unites with its body and the renewal of life begins anew. Like flowers blooming in a garden, the heart rejoices as soft gentle breezes floats gently through the air. The soft cooing of doves drift gently through the meadows, wafting quietly in the branches high above. Springtime has surely come, for the world is bursting with voices of renewal and life. The rains fall soft upon the fields and with it comes a blessing of joy and peace. In this lushly sheltered cove peace and serenity reigns supreme as body and spirit become as one.
The Summer winds soar high above the tree tops taking our spirit to heights unknown. Traversing high above the land,
with arms out-stretched we try in vain to reach the glowing brightness of the sun. However, the intense heat scorches forcing us to return from whence we came. Below us, a babbling brook meanders serenely on its journey towards the sea, it is here we find respite. It is in this place that we seek refuge from the heat , underneath the tranquil shadows of the trees our body rests and for the moment we are overwhelmed by bliss. We await now as the season draws to a close and a change begins to take place. In our minds we remember the cooling rains of Summer and await the secrets of a new day. "Have we done all that was possible?," we contemplate. For if not, will we find solace and peace. In our rested state, we wait for the thunderous roar of the still small voice.
Ahead in the distance, now rested, restored, our journey continues, taking us to a place of solace. Up ahead a few paces we follow the winding path over the bridge nestled in the quiet woods before us. A strange light radiates drawing us forward and with waiting arms, they comfort and enchant.
Crossing the bridge now marked with age by the many footprints left behind, we wonder what fate lies ahead. We hear a choir of voices welcoming us or is it the quiet beating of our hearts. For such are the thoughts and feelings that course rampant through our minds. Clinging tightly to one another, we edge our way forward.
A golden radiance floods the mind and the glorious scene enfolds before our eyes and in awe breathe in the majesty and grandeur of Gods gift to Man. We are His creatures created in His image caretakers of all that is good. Yet in our haste and greed we have taken upon ourselves to rape, plunder and pillage all that was. Now that a new season is soon to come upon us, we try in vain to keep close to us the beauty that still remains. Tears overwhelm, no one can comfort our sadness and loss, so we await the onslaught of a thousand winds. The landscape is changing and there is nothing that we can do to keep it from happening. It was part of His plan. How sad, a still coldness creeps over the landscape like little cat prints, leaving no mark. All signs of man's existence will soon come to a close, and all that will remain is HOPE!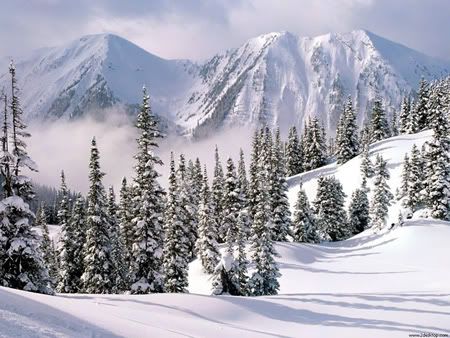 In pristine beauty the Winter season is now upon us and the world sleeps under a blanket of snow. In God's infinite and infallible wisdom and His love for mankind, He promises us that, if we hold on to the iron rod and walk the straight and narrow path, He will bless the land and it's seasons, thereby giving us another opportunity for us to grace the earth with respect and dignity. Though the cold snows may bring life to a still, a hope of joy pierces the air. It is during this time of rejoicing when we have fallen asleep, the earth shall then spring forth in all her glory and shall live again.
* * * * * * * * * * * * * * *
"Am I My Master's Keeper?
"Where footsteps trod"
As the ascent of the sun makes its journey into the heavens, my master places his feet on the rug as he prepares for the arduous journey ahead, it is oftentimes said, . . . "a dog is a man's best friend." I believe it naught but, the other way around,... "a dog is. . . his master's keeper." I am indeed the love of his life!



". . . Day's journey begins"
Morning has come, and the sun shows its face above the mountains. My keeper will soon begin preparations for the day. Sleep rests heavy upon his lids. Peace shows upon his countenance. . . should I wake him? He seems very content in his rest. Time to get up! That's right! Start the new day.




"An Unkempt Bed"
This is where I rest when he is not here. This way I can look out the large expanse of glass, into the pine trees, mountains and beyond. Did I tell you that our home is sequestered on the gentle slopes of the Wasatch Mountains. Well, it is and this is where I look out into the world. He tells me often, "God created all creatures, great and small." He is brilliant, my master!
"I Should Have Listened"
I could be with him right now but, I didn't listen. When he told me to go outside and do my business, I simply refused. After all, this time of season, snow is every where. My fur coat which by the way is 3 years old, doesn't keep me very warm. So what does one expect, I am but a mere Jack Russell Terrier. So there, I showed him! But now that he's gone, I should have listened!
"What am I to do with Myself?"
It seems like in this day and age, everyone should have an agenda. Well, to be honest, I simply can't think of anything to do with myself I am simply, bored about never having any action in my life. Let's see! I've chased the cat around the house about ten times, shred two rolls of tissue paper in down and up stairs bathrooms. Did my business on the carpet in the formal dining room. I even went out to the back yard and barked at the deer camped on the other side of the fence. If that's not enough! I could go on forever! Perhaps, I'll relax for a while until I think of something exciting to do. After all, a girl should always keep busy! Don't you think?
"I Wonder what He's Doing?"
Well, here I am with nothing to do. I think about the fun and excitement he has at work. I fantasize about the many friends and clients he comes in contact each and every day. All that I do is run to the front door when someone rings the door bell. It's never for me, always someone else. They always pet me and say "Good Girl Sunshine!" then go about their business. What is my master doing today? Does he think of me? I would like to believe that he does!
"Oh well, so much for that idea. Well, I've destroyed three jumbo rolls of toilet tissue. Tore the heck out of them, i did! There's a terrible mess in the downstairs bathroom. I should have thrown the tissue in the toilet and flushed it but, he hasn't taught me this trick. My being obnoxious taught him a lesson or two, about leaving a three year old home alone. I know my master will be furious when he sees the mess I've created. Will he be angry you ask? Of course! Wouldn't you? Oh well!
"Killing me softly with his words"
Would you Believe that I finished tearing to shreds his towel he left on the bed. You should see that towel, it's in a thousand pieces. Guess the towel will end up in the rag bin. He should know by now that, I will always tear them up. He forgets and boy I'm at it. When my master sees this mess, he'll scream at the top of his lungs, calling me by name, "SUNSHINE! SUNSHINE! NAUGHTY DOG!" I on the other hand, will take shelter under the bed. After he's cleaned up the mess, and calmed down, a bit I'll come out from hiding and seek out his loving caress. Now you tell me. . . who's master?
". . . . don't know what to do with myself"
I've teased the cat, torn up my masters feather bed and the feathers are flying all over the place. They are all over the bed and the carpet and even managed to get stuck on the bedroom drapes. I know he's going to be furious. I couldn't even think of anything else to do. I shredded his best Sunday slacks and even chewed the collar of several shirts. Still, . . . don't know what to do with myself."
"Sunshine . . . Light of my Life"
The lights have gone dim. I jump on the bed beside him every night after he gets up from saying his prayers. The air is still and peace reigns throughout our home. I love my master. He breathes a quiet sigh and falls gently to sleep. He doesn't like it when I crawl under the covers, so I must wait until he is sound asleep. The world is indeed at peace and I am content. Tell me now; who is the master, I or him? Well, try seeing things from a canine's perspective. He feeds me, gives me baths, even chocolates and treats. Sometimes, when I'm being very good, he takes me for a ride in the Mercedes. He brings me morsels of meat when he goes out to eat and does many more wonderful and great things much to numerous to mention. Most importantly, he will love and care for me all the days of his life. And why you say? "Because I'm a Keeper!
* * * * * * * * * * * * * *
It is better to light just one little candle
Then to stumble in the dark.
Better far that you light just one little candle,
All you need is a tiny spark.
If we'd all say a prayer that the world would be free,
A wonderful dawn of a new day we'd see . .
And if everyone lit just one little candle
What a bright world this would be,
When the day is dark and dreary
And we know not where to go:
Don't let your heart go weary,
Just keep this thought in mind . . .
It is better to light just one little candle,
What a bright world this would be.
* * * * * * * * * * * * *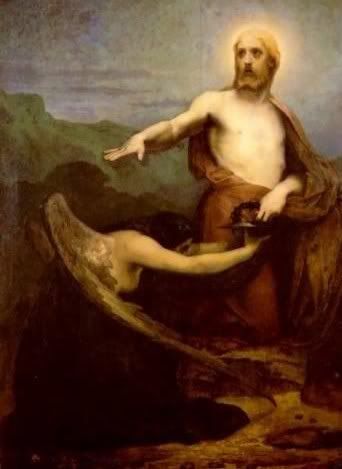 God put me on this Earth
















To accomplish
A certain number
Of
Things . . .
Right now, I'm so
Far Behind
I'll never die!
~ Anonymous ~























IN MEMORIUM
Louise B. Aposhian ~ December 3, 1904
to
July 28, 2009

Arno G. Aposhian ~ October 29, 1935
to
August 20, 2010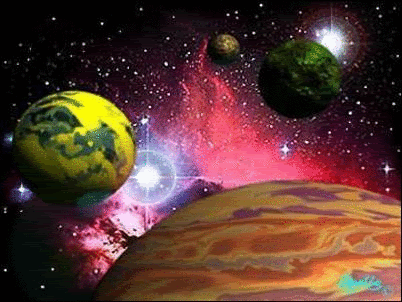 In the Beginning . . . God created the Heavens and the Earth. Created did He, other planets and Galaxies much like our own planet Earth. NOTE: This pictorial was given to me as a gift of Friendship, from a dear friend. I now share this intimacy with each of you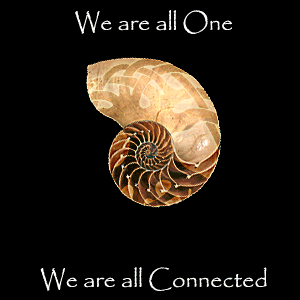 If there is light in the soul.
There will be beauty in the person.
If there is beauty in the person,
There will be harmony in the home.
If there is harmony in the home,
There will be order in the nation.
If there is order in the nation,
There will be peace in the world.
~ Chinese Proverb ~