"YOU WANT THE TRUTH? YOU CAN'T HANDLE THE TRUTH!!"

Clementon, NJ, USA
male
divorced, 1 child
Speaks: japanese, English as a 2nd Language, Korean, Spanish
Joined Sep 14, 2005


Causes: Civil Rights, environment, global warming, Animal Welfare, Native American Rights, Native (First People's) rights, One, Land Mines, Human Rights, Music for America, pollution, Separation of Church and State, against factory farms, Age Discrimination, Cancer Awa







Save The World - One Click At A Time!
On each of these websites, you can click a button to support the cause -- each click creates funding, and costs you nothing! Bookmark these sites, and click once a day!
Click Here to sign the Darfur Petition!
The Earth Force United Organization's work focuses on the following Five key areas of Commitment: 1) To work towards Peace and to Oppose War as a way of settling differences. 2) To Unite People and bring them information on World Events and what they can do to change them. 3) To work towards the END of Human and Civil Rights abuses of ALL peoples of the world. 4) To work towards the end of Animal Abuse and towards Environmental Sanity. 5) We firmly believe that PEACE IS PATRIOTIC. Make Love, Not War. It works.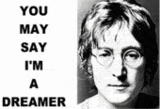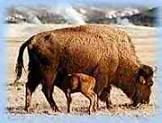 Visit www.hostdrjack.com

Host Your Images & Videos FREE
CLICK HERE!
Thank you to our Nonprofit Partners:
<A href="http://www.care2.com/go/z/19765148"><img src="http://dingo.care2.com/c2p/care2/wildlife/minkewhales-200x148.jpg"></A>
Joined
Sep 14, 2005
Activist Aspirations
Rabid
Here for
Meeting Friends, Professional Connections, Support a Cause
Group Host of
none yet
Groups
ANONYMOUS R US, Abolish Animal Abuse, Addressing Global Warming, Amnesty International, Cannabis... Fact, Fiction and Beyond, Defenders of Wildlife, Defenders of Wildlife Action Fund - Electing Pro-Wildlife Leaders, Gaia: The Earth Force United Coalition., Greenpeace, Habitat for Humanity, Healthy Living Network, Homeless Civil Rights and Civil Liberties, Hot Debates & Shocking News, Human Rights Network more »
Hometown
OnundaO
Homepage
http://www.care2.com/c2c/people/profile.htm
l
Birthday
Jan 11
Languages
japanese, English as a 2nd Language, Korean, Spanish
About Me
I don't have wealth or fame; I am just me.......Take me as I am or leave me be!!! I can be your worst nightmare; iffn you get on the wrong side of me!

Osiyo you honor our lodge with your visit. "HO! Mitakuye Oyasin"..."We are all related." "Ea Nigada Qusdi Idadadvhni"..."All my relations in Creation" "Donadagohvi"....."Let us see each other again.
Introduce yourself to mark
Lifestyle
Pets
fish, dog, cat, roommate has all the pets I need...lol
Activist Aspirations
Rabid
Political Leaning
Depends
Religions
Spiritualist
Eating Habits
should eat better, low carbs, Aspiring healthy eater, Meat and Potatoes
Wild Fact About Me
I am half Onodowahgah Indian and half Icelandic..........
My Philosophy
You want some; come get some! You don't like me; bite me!
What Gives Me Hope
Not much lately.....lol
If I were Mayor, I'd make the world a better place by
Get rid of lieing scumbag politicians
What/who changed my life and why
Ann Marie changed my life!!
What Bugs Me
pushy people, people who WON'T use their minds!, Litter Bugs!!, Complainers and whiners, indifferance, gossips, hate, indifference, liars, intolerance, People claiming friendship that are not!, People who can't be their self, people who steal and harm others, The dest
Passions
making a difference, peace, spirituality, trees, traveling, the South, water, other cultures, nature, earth, environment, animals
Inspirations
understanding, the sun coming up, the sound of the ocean, the beauty of nature, The Great Spirit, peacemakers, nature, healers, a gentle breeze
What Scares Me
War - Cruelty - Greed - Indifference, Ignorance and evil, global warming, George W. Bush, current USA administration, Criminals that are young and violent
Favorites
Role Models
Anne Marie my best friend, Nelson Mandela, Martin Luther King Jr., Mahatma Gandhi, John Lennon, John F. Kennedy, Jane Goodall, Dalai Lama, buddha
Quotation
I am somebody. You want some come get some; you don't like me bite me!!
Interests
My Native American Heritage....., Wildlife, Linguistics, Biodiversity, Native American Products, Naturists / Nudists, Oceanography, Environment, Spirituality/Philosophy, Holistic Health, Water Conservation
Books
unusual or very old cookbooks, The Celestine Prophecy, psychology, sci-fi, spirituality, Self improvement, Anything to do with animals and nature, Anything by Stephen King or Dean Koontz, any books about /the PARANORMAL, Almost anything worth reading
Music
The Manhattan Transfer, The Fixx, The Captain & Tennille, rock, pop, oldies, Mike & The Mechanics, jazz, Earth Wind & Fire, Classic Rock, alternative, I like all kinds of music
Movies
The Crow, Star Wars, Shawshank Redemption, Pulp Fiction, horror, Gladiator, ghost, Forrest Gump, dirty dancing, Dances with Wolves, Braveheart, action, What's a movie??
TV Shows
Sex and the City, NCIS, Law and Order SVU, csi, Discovery Channel, Animal Planet
Favorite Foods
strawberries, mashed potatoes, thai, steak, salad, rice, potatoes, pasta, mexican, lasagna, japanese, italian, chinese, chicken, cheese cake, broccoli, apples, american
Favorite Places
Hong Kong & Singapore!!, Taiwan and New Zealand, Japan, Korea, ocean, rivers, parks, scotland, the ocean, woods, the mountains, lakes, nature, hawaii, mountains, italy, france, florida, canada, australia, alaska, The wild outdoors
Can't Live Without
water, peace, nature, books, art, My stuffed gator, I am a simple person with simple tastes
Introduce yourself to mark
My Butterfly Rewards
Most recent activity (up to 500 gifts shown)
---
I've earned Butterfly Credits