"To learn more, to teach more, to understand better. DEAF PEOPLE UNITE!"

Clearwater, FL, USA
female
married, 3 children
Speaks: English, Sign Language (American)
Joined Nov 23, 2005





WE CAN MAKE A DIFFERENCE , JUST DO IT!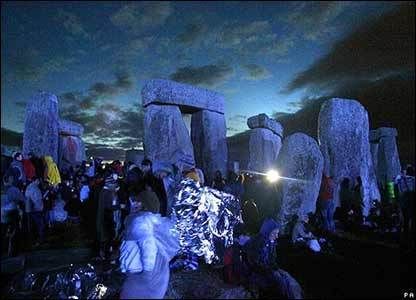 CHECK OUT MY A MAGICK WITHIN~A SPIRITUAL GROUP, I WOULD LOVE TO SEE YOU THERE!! THANK YOU..

Subscribe to A MAGICK WITHIN~A Spiritualist Group
CLICK PICTURE TO CHECK IT OUT, OR HERE!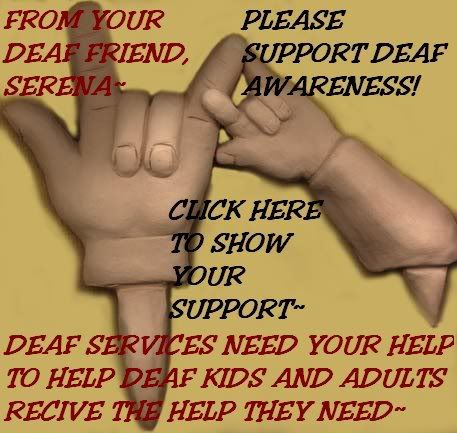 I am very blessed to have met some of the best people in the world on Care 2. I enjoy talking to everyone, joking, emailing, sending pictures and fun stuff on each other's pages...
I mean we really do have a great time here. I have joined many groups here and have made a few of my own.I just needed to say how much I do appreciate you inviting me to your groups. So many of the groups I recieve, are totally awesome and I hate to say that I cannot join any more groups because I cannot keep up with them. It is just not fair because I cannot go to these groups and impossible for me to post!... I feel so bad when I cannot accept invitations but it is so true to be that I just cannot seem to find the time to go to them. I try to be active in the groups I am in, although sometimes it does seem impossible. So, Please forgive me for the groups I have joined if I am not there too often, and my own groups, which I have so so much pride in, please understand if it takes me a day or sometimes longer, to update..
Also, I love email and I love sending and receiving email. Do not ever think that I forgot you if it takes me a long time to respond. Due to the lupus and other illness' I have, I type a little at a time, but it will get to you, one way or another, or at least I WILL acknowledge..I promise! Thank you so much!!
93873



I just made a group for DEAF PEOPLE, and for really ANYONE who is interested in the Deaf Culture. Since I am deaf, I really want to open everyone up here to the Deaf World and have a place for deaf people to go also. I JUST WANT TO SHARE MY WORLD WITH YOU! Want to check it out?
CLICK ON "VISIT THIS GROUP" TO JOIN!!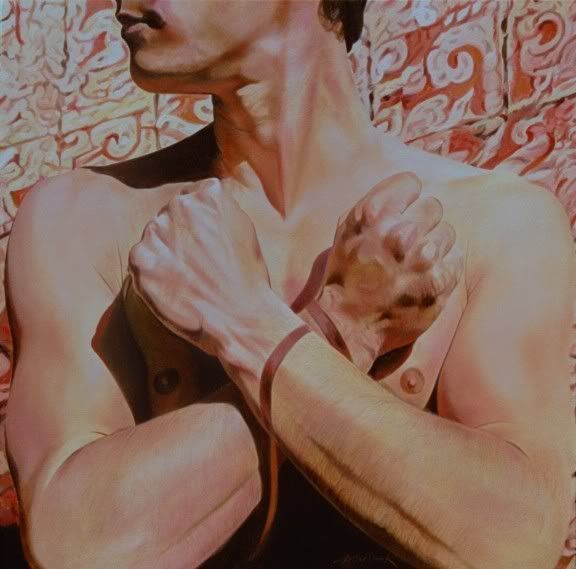 ~DEAF PEOPLE UNITE!~Visit this group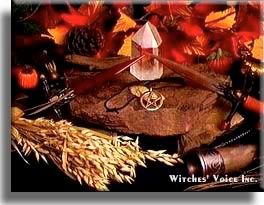 CLICK PHOTO ABOVE TO LEARN WHICH PAGAN HOLIDAY/ SABBAT THE WHEEL IS TURNING TO NOW~




You are The Empress

Beauty, happiness, pleasure, success, luxury, dissipation.

The Empress is associated with Venus, the feminine planet, so it represents, beauty, charm, pleasure, luxury, and delight. You may be good at home decorating, art or anything to do with making things beautiful.

The Empress is a creator, be it creation of life, of romance, of art or business. While the Magician is the primal spark, the idea made real, and the High Priestess is the one who gives the idea a form, the Empress is the womb where it gestates and grows till it is ready to be born. This is why her symbol is Venus, goddess of beautiful things as well as love. Even so, the Empress is more Demeter, goddess of abundance, then sensual Venus. She is the giver of Earthly gifts, yet at the same time, she can, in anger withhold, as Demeter did when her daughter, Persephone, was kidnapped. In fury and grief, she kept the Earth barren till her child was returned to her.

What Tarot Card are You?
Take the Test to Find Out.
CLICK WOLF PICTURE TO SEE A VIDEO ABOUT SAVING OUR WOLVES~




I am actively involved in helping any way I can with Victims of child abuse, child neglect, online predetors, and very active in making sure those who prey on children be it child abuse, neglect, child pornography, child molestation, child rape, the list is endless. Please help me in this battle to protect the victim, NOT THE PREDATOR!







PROTECT EVERY CHILD!
The Internet brings the outside world into our homes making this one of the most unprotected places our children can be. Parents are not always around to keep their children away from the danger that reaches through the computer screen to take hold of them. The key to protecting our children from online predators, pornography and identity theft is education. Never assume your child knows how to stay safe. Find out what you can do to protect your child BEFORE letting them operate on the Internet highway.

There is a site that has documents ready to download, print and distribute to teach children (and adults) how to avoid online predators and to protect their identity. Click photo below, to go to a site that is dedicated to making the Internet a safer place for every child. Please click on photo:






There is help out there through our Reps! Help us help them help the children! Click below Banner...




WHAT KIND OF PAGAN ARE YOU?
CLICK MOON TO FIND OUT..



WHAT IS YOUR ANIMAL
SPIRIT GUIDE? CLICK PENTAGRAM:



WHO IS YOUR INNER
PAGAN GODDESS?
CLICK PURITY CANDLE:



WHAT COLOR CANDLE ARE YOU?
CLICK ON MY CANDLE FOR QUIZ: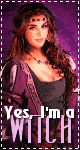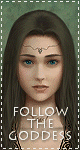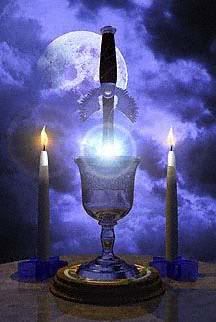 FUND FOOD FOR ANIMALS ALL IT IS, IS A CLICK A DAY...





CHILDREN CANNOT READ WITHOUT BOOKS!!!!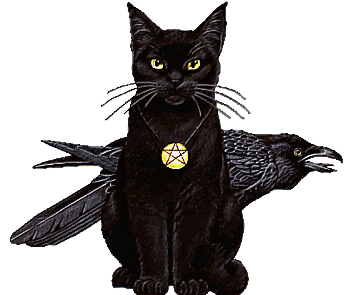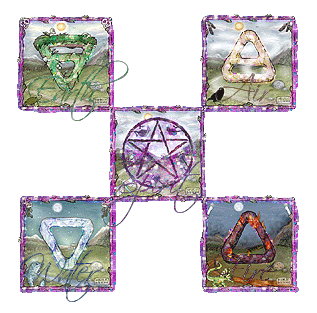 Help Save Alaska's Wolves
Alaska has taken action to reinstate its aerial gunning program.
Under the program, marksmen can gun down wolves from the air
or run the wolves to exhaustion, then land and shoot them at point blank range. Help us put an end to this brutal practice once and for all.




WALMART IS ABUSING BIRDS!! PLEASE HELP!


This is serious people, check out this video taken by an employee
of Wal-Mart showing full blown animal abuse:
Wal-Mart Abusing Animals

93873
Joined
Nov 23, 2005
Activist Aspirations
Enthusiastic
Here for
Meeting Friends, Support a Cause, Other
Group Host of
none yet
Groups
Care2 Feedback and Suggestions, MEDITATION STATION
Hometown
Florida
Homepage
Birthday
April 27
About Me
I am a mother of 3. I am an Elemental Witch and Total Earth Child! I love my craft and always willing to recieve more help on my progress! My passion is foremost ceremonial blessings and herbs, Rune and tarot readings/candle magick, and deities. Also, cats, wolves, inner strength, our wholesome beautiful earth, and horses. I believe we recieve what we give and become what is earned. The eyes show our true self..look inside us all, feel what is in our hearts. I love all animals and have 3 cats and 1 dog. A hamster and lots of fish. I am very sick. I have SLE Lupus, Acute Intermittant Porphyria, Rhumatoid Arthritis, Sjogrens Syndrome, Fibromyalgia, and Chronic Pancreatitis. I know I shall overcome through sacrificing my heart and soul to help and always be forgiving and true. I do not like fakers nor liars, so I could not be one. Faithfullness and truth is very important to me..I am a quiet Italian/Native American Woman , and want to meet friends to share my interests, goals, fears and hopes with. I started 3 groups here. One is on Diseases, Disease Central, where we can all go for support, help, research and hope, third is Deaf People Unite, a place for all deaf and hearing men, woman, and kids to come and share, learn and just be together! Group is for both deaf and hearing who are interested in deaf culture and Deaf Awareness. My last group, a very busy group is, "Mind N Magick~A Spiritual Group." This is a smorgasborg of every path we travel, Wicca, Paganism, Buddhism, Spells to poems, Holistic Healing to affirmations and Astrology. A great group with great people! Please help me help others. My mission is to make people have awareness on diseases, togetherness, friendship, hope and forgiveness.. whether it be a common disease, or personal problems, an interest in what I could offer you, meeting deaf or hearing people, to teaching Tarot Pain, stress, lonliness, and isolation can be eliminated if we have friends who care and friends who are going through the same suffering, or same lifestyle. That is what my groups are all about, N more! I have many passions to save the world! Be it saving animals, friends, our enviroment and our own families! Sharing is my passions! I would love you to share them with me!
Introduce yourself to Serena
Lifestyle
Activist Aspirations
Enthusiastic
Political Leaning
Moderate
Wild Fact About Me
Before I was sick, I loved to dance and chat with my friends in deafie clubs, have a few drinks, meet people and laughed, laughed, laughed. Still do, but no more drinking lol!
My Philosophy
I think Horses, Wolves, and Cats are such mystical, intuative, intellegent, and in my book, could rule my world! We are part of them, they are part of us:)
What Gives Me Hope
My children give me hope. I hope to feel better and work with mind, earth, body, and soul for answers for my diseases. Meditating to the Ancient Ones is a daily necessity and brings me hope every day. My other hopes are meeting special people who share the same passions and ideas. I hope to spread the world about Peace, disease, abuse, and hope, and our balance of life. I hope to meet friends I laugh with, cry with and share things with.
If I were Mayor, I'd make the world a better place by
WHERE DO I START?
What/who changed my life and why
Favorites
Quotation
To dance the witches rune
To praise the goddess of the moon
To love,laugh and to share
To have the freedom to wish for what you dare
To be equal and all of the same
To be spiritualy free and not ashamed
To love the moon and stars above
To open your arms to the earth with love
To thank the Ancient Ones who are looking out for you
To thank them for all they do
To harm none and blessed be
To be silent of all the wonders you see! -Brandy Hill
Introduce yourself to Serena
My Butterfly Rewards
Most recent activity (up to 500 gifts shown)
---
I've earned Butterfly Credits