Jacksonville, FL, USA
female, age 45
married
Speaks: English
Joined Oct 4, 2005


Causes: Separation of Church and State, Religious Tolerance, GLBT rights, Children's Welfare, Animal Welfare, Food Safety, Human Rights, Peace & Nonviolence, Racial Equality, Environment, Womens Rights

Activities: swimming, Wildlife Observation, Movie watching, Museums, Listening to Music, Amusement Parks, Reading, Beachcombing, Prayer, Comic Books, Dance, Games - Electronic, Volunteering, Adventure Travel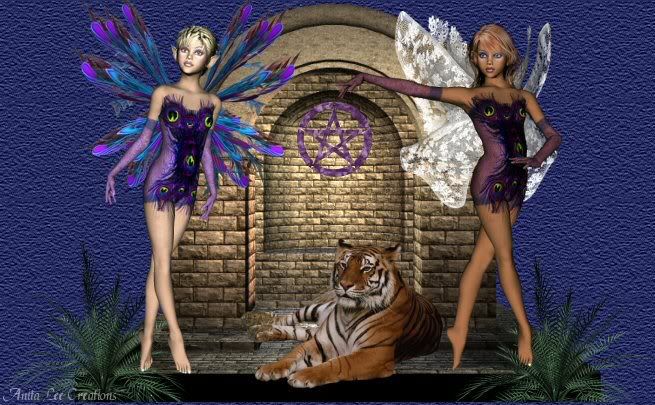 I'm a military wife of 16 years currently stationed in Japan. We have no children and are looking into adoption.
Bright Blessings
Katrianne


Find me on MySpace and be my friend!
Netsisters of Care2
I took the pledge!

* I am here because I believe in making the world a better place.

* I believe in treating others with trust and respect.

* I believe everyone has something to contribute.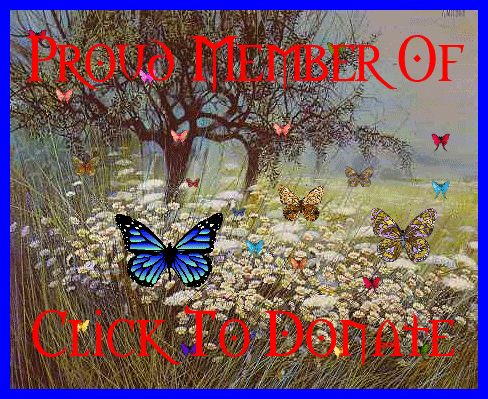 Joined
Oct 4, 2005
Activist Aspirations
Casual
Here for
Meeting Friends, Support a Cause
Group Host of
none yet
Groups
Abolish Animal Abuse, CARTOONS LOVERS, CLICK TO DONATE, Care2 Feedback and Suggestions, Nature Lovers, NetSisters Of Care2, Pagans, White Magic Circle of Light, Witches' Calendar
Hometown
Millitary
Homepage
Birthday
Sept 11, 1973
Languages
English
About Me
Introduce yourself to Katrianne
Lifestyle
Pets
Cats
Activist Aspirations
Casual
Political Leaning
Liberal
Religions
Wiccan/Pagan/Druid, Unitarian-Universalism, earth religions
Eating Habits
Keep it Healthy
Wild Fact About Me
My Philosophy
A Smile is the best cosmetic
What Gives Me Hope
Children
If I were Mayor, I'd make the world a better place by
What/who changed my life and why
What Bugs Me
Debates, Any one that would hurt an animal, Any one that would hurt a child, people who WON'T use their minds!, cruelty, abusive people
Passions
nature, other cultures, learning, art, animals, books
Inspirations
god, goddesses, the beauty of nature
What Scares Me
I choose Love instead
Favorites
Role Models
Queen Elizabeth I, Hatshepsut, Mother Teresa, Buddha, Jesus Christ, Mahatma Gandhi
Quotation
"Never argue with an idiot; they'll drag you down to their level and beat you with experience." anonymous
Interests
Anthropology, Wildlife, Meditation, Mind/Body/Spirit, Art/Design, Movies, Music, Mythology / Folklore, National Parks, Nutrition, Philosophy, Botany, Crafts, Books - Author, Pets, Entertainment, Environment
Books
The Celestine Prophecy, Almost all Jasmine Galenorn, Almost anything worth reading, Harry Potter Series, Anything by Stephen King or Dean Koontz
Music
Some of everything
Movies
Anything Batman...even the bad ones, All the Harry Potters, Bless the Child, All the X-Men movies, Millions, Anything Anime
TV Shows
Supernatural, Monk, Psych, House M.D., Freakazoid!, Futurama, CSI Las Vegas, Justice League, All the Batmans, The Tick, Cowboy Bebop, Trigun, Inuyasha, Nip/Tuck, Teen Titans, Home Movies, Full Metal Alchemist, Martha
Favorite Foods
pizza, chocolate, fruit, lasagna, seafood
Favorite Places
Japan, Ireland, Scotland, Iceland, Canada
Can't Live Without
Earth, Air, Fire, Water, Spirit
Introduce yourself to Katrianne
My Butterfly Rewards
Most recent activity (up to 500 gifts shown)
---
I've earned Butterfly Credits