Bloomington, MN, USA
female, age 71
single, 2 children
Speaks: English
Joined Jan 30, 2000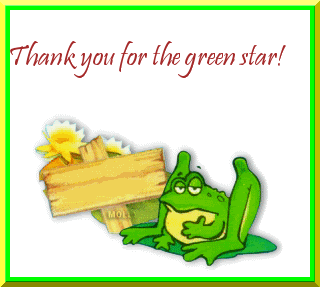 EVERYONE
"The best and most beautiful things cannot be seen or touched - they must be felt with the heart." ~Helen Keller~
No one is born hating another person because of the colour of his skin, or his background, or his religion. People must learn to hate, and if they can learn to hate, they can be taught to love, for love comes more naturally to the human heart than its opposite.
rights aren't 'rights' if someone can take 'em away; they're privileges. That's all we've ever had in this country: a bill of temporary privileges. And if you read the news, even badly, you know that every year the list gets shorter and shorter.
—
George Carlin, "You Have No Rights"
"Blessed are the cracked, for they shall let in the light."―
Groucho Marx
The computer swallowed Granny,
Yes, honestly its true!
She pressed 'control and 'enter'
And disappeared from view.
It devoured her completely,
The thought just makes me squirm.
She must have caught a virus
Or been eaten by a worm.
I've searched through the recycle bin
And files of every kind;
I've even used the Internet,
But nothing did I find.
In desperation, I asked Mr. Google
My searches to refine.
The reply from him was negative,
Not a thing was found 'online.'
So, if inside your 'Inbox,'
My Grandma you should see,
Please 'Copy, Scan' and 'Paste' her,
And send her back to me
.
Several of my flower beds
Thanksgiving 2008 LAST family photo before my husband died
Joined
Jan 30, 2000
Activist Aspirations
undeclared
Here for
Meeting Friends, Support a Cause
Group Host of
none yet
Groups
Jane Goodall Institute: Race for the Primates, Pets in Need, Race for the Big Cats
Hometown
Blmgtn.,MN
Homepage
Birthday
March 24, 1947
Languages
English
About Me
Introduce yourself to Terry
Lifestyle
Pets
Nick the dog
Activist Aspirations
Political Leaning
Religions
why
Eating Habits
eatting what I like!
Wild Fact About Me
My Philosophy
What Gives Me Hope
If I were Mayor, I'd make the world a better place by
What/who changed my life and why
I had thyroid cancer at age 25 and uterine cancer at age 32.
Jan. 2007 I was diagnosed with CHF(congestive heart failutre)
. April 2007 my husband was diagnosed with stage 4 renal cell carcinoma and died 20 months later
A very RUDE awaking, and I've done a lot of reality checks ever since.
What Bugs Me
GREED, Care2's Glitches, Care2 Technical Problems, ignorance, cruelty
Passions

Inspirations

What Scares Me
politics/politicians
Favorites
Role Models
DOGS, Peter Pan, Elmo
Quotation
"Elmo loves you"
Interests
pets, over 2500 sq. feet of gardens, volunteering/making a difference
Books
Chicken Soup for the Soul books, All I Really Need to Know I Learned in, Kindergarten
Music
easy listening, Native American Flute, "golden oldies"
Movies
Sesame Street, Walt Disney Classics
TV Shows
PBS
Favorite Foods
Chocolate
Favorite Places
HOME!!!
Can't Live Without
a dog in the house, love, breathing
Introduce yourself to Terry
My Butterfly Rewards
Most recent activity (up to 500 gifts shown)
---
I've earned Butterfly Credits