THANK YOU TO ALL ON CARE2 WHO SIGNED PETITIONS FOR THE GBR - IT HAS MOSTLY BEEN SAVED - THANK HEAVEN, BUT THE MARINE PROTECTION ACT IS NOT ENOUGH TO SAVE THE GREAT BEAR SEA!!!
SEPTEMBER 22, 2016- THE TALKS ARE ON TO PUSH A PIPELINE THROUGH FROM ALBERTA OIL SANDS TO- BURNABY........
TWIN PIPELINE FROM OIL SANDS TO BURNABY APPROVED JAN/2017!!! SO VERY SAD AND SCAREY THAT TANKERS CAN AND WILL SOONER OR LATER HAVE A SPILL AND PARTS OF THE ECOLOGY OF THE GREAT BEAR SEA WILL BE DESTROYED - Whales, Orcas, Stellar Sea Lions, Sea Otters, Dolphins, Salmon, Herring, Oyster Beds, Clams, Forage Fish, Millions of Birds will be affected, and so very much more!!!!
NOW WE MUST SAVE THE PRISTINE WATERS OF THE GREAT BEAR SEA
The Great Bear Rainforest region is 6.4 million hectares, stretching from B.C.'s Discovery Islands up to the Tongass Rainforest of Alaska. Together with the islands of Haida Gwaii it represents the largest tracts of intact temperate rainforest remaining on the planet. It is the traditional territory of 26 First Nations who have lived in this rainforest for thousands of years.It's time to celebrate! After years of protest, followed by decades of negotiations and planning, the Great Bear Rainforest Agreements are finally in place. Eighty-five per cent (3.1 million hectares) of the remote region's coastal temperate rainforests are now permanently off-limits to industrial logging.The Great Bear Rainforest Agreements set an important precedent for responsible forest stewardship. Logging in the region will be subject to the most stringent commercial logging legal standards in North America.
The five members of the forest industry group that worked together with the environmental organizations as stakeholders to support the process are Interfor, Western Forest Products, BC Timber Sales, Catalyst Paper and Howe Sound Pulp and Paper. All parties involved are committed to Annual Monitoring reports and a five-year and ten-year review mechanism.
The Great Bear Rainforest Agreements present a model for a new relationship between First Nations and the Province. Based on a government-to-government relationship (within input from industry and environmental groups), the agreements solidify First Nations shared decision-making with the province over land use in their traditional territories. The new management framework also requires maintenance of areas of cultural, ecological and economic significance to First Nations and provide economic opportunities for the communities.
Why BURNABY, B.C.IS SO AGAINST THE KINDER MORGAN PIPELINE GOING THROUGH BURNABY AND KINDER MORGAN' TANKER STORAGE FACILITIES.Spills aren't residents' only concern:the proposal would more than double the number of oil storage tanks, from 13 to 27, at the Burnaby tank farm.The configuration of the tank farm on a hillside on such a tight footprint means that emergency responders would likely be forced to allow the tank fire to burn out while adjacent tanks are protected," the fire department concluded, adding that firefighters would "be forced to significantly risk their personal safety."
Congratulations to the 18 First Nations and Province of British Columbia who celebrated a historic milestone with the signing of the Marine Planning Partnership (MaPP) marine plans for coastal BC.
MaPP is an innovative partnership between coastal First Nations and the Province of BC. The MaPP plans provide recommendations for key areas of marine management, including uses, stewardship, and economic development on the North Pacific Coast.
Great Bear Rainforest Stream. The Great Bear Rainforest agreement has been decades in the making. Art Sterritt said,"We don't get as warm and fuzzy as others," he said. "Coastal First Nations are always going to be there, and there are always going to be tweaks. Land use planning never ends."
The still, pristine waters of the Great Bear Rainforest are a vital part of the B.C. salmon run
WELL WOULDN'T YOU KNOW, THE FIGHT IS BACK ON! FIRST NATIONS JUST WON THEIR FIGHT AGAINST THE KINDER MORGAN PIPELINE, CHRISTIE CLARK SAID IT COULD NOT BE APPROVED, AS THEY DID NOT LIVE UP TO ALL PROPOSALS PUT FORTH BY THE B.C. GOVT. - BUT NOW, RACHAEL NOTLEY, PREMIER OF ALBERTA WANTS IT TO GO THROUGH, AS IT HAS EFFECTED ALBERTA'S ECONOMY IN A BIG WAY
NOW WE MUST SAVE THE GREAT BEAR SEA AND THE SALISH SEA FROM TANKERS AND OIL SPILLS!!!!!)
Two northern resident Killer whales surfacing in waters off the central coast of B.C., Canada.Much like the rainforest agreement, the sea plan aims to manage the Great Bear's marine ecosystem in a way that benefits the environment while also supporting community and economic needs. It would also contribute toward Canada's goal to increase national marine and coastal protection from 1.3 per cent of its territorial water now to 10 per cent by 2020.
As anyone who lives on the coast can tell you, it is short sighted to describe the Great Bear as "protected" until a system of marine protected areas are established. Photo: Ian McAllister
NOW WE NEED TO PUT ALL EFFORTS TO SAVE THE PRISTINE WATERS
OF THE GREAT BEAR SEA AND THE SALISH SEA!!!!!!!
This map shows the proximity of the Salish Sea which joins the Great Bear Sea.
BREAKING: B.C. First Nations win court challenge against B.C. over Enbridge pipeline, Jan 13, 2016.The B.C. Supreme Court has ruled the B.C. government breached its duty to consult the Gitga'at and neighbouring First Nations on the Enbridge Northern Gateway pipeline. The decision, announced Wednesday, is seen as a major victory for First Nations that could have an impact on future oil pipeline projects.
WE HAVE NO IDEA WHAT THE NEW LIBERAL GOVERNMENT WILL DO
NOW!!
It's time for Alberta to spin its oil and gas know-how into renewable energy gold.
MOST OF THE FIRST NATIONS THAT WOULD HAVE BEEN AFFECTED BY THE PIPELINE GOING THROUGH AND AROUND THE GREAT BEAR RAINFOREST WERE IN COURT AGAIN AND SHOULD WIN THEIR CASES DUE TO THE UNANIMOUS DECISION BY THE SUPREME COURT OF CANADA FINDING THAT THE TSIHQOT'IN NATION CAN CONTINUE TO HOLD LEGAL TITLE TO THEIR TRADITIONAL TERRITORY IN CENTRAL B.C.
Great News! Historic Supreme Court decision a crucial step for Indigenous peoples in Canada
On June 26, a unanimous decision by the Supreme Court of Canada found that the Tsilhqot'in people continue to hold legal title to some 2000 square kilometres in the heart of their traditional territory in central British Columbia.
It's hard to overstate the importance of this historic ruling, both for the Tsilhqot'in people, who first went to court to protect their land rights more than 20 years ago, and for other Indigenous nations across Canada. JUST IN: PRIME MINISTER STEPHEN HARPER IS TRYING NOW TO CHANGE THESE LAWS, ALL FOR THE SAKE OF THE PIPELINE FROM BURNABY MOUNTAIN TO THE BURRARD INLET!!! (also probably for the pipeline to the East Coast).
Nineteen year battle over Great Bear Rainforest on brink of peace as momentous deadline approaches
"The clearest way into the universe is through a forest wilderness." - John Muir
.
lushness of our rainforests. They feed bugs in the streams, mushrooms sprouting off nurse logs, bald eagles, river otters, bears and on and on.
THIS IMAGE ABOVE SHOWS WHAT WOULD HAPPEN IF THERE WERE AN OIL SPILL IN ENGLISH BAY WHERE OIL TANKERS WOULD GO. THERE IS A STAND WITH LOOKING GLASS THAT WAS DONE BY DOGWOOD INITIATIVE, JUST BEFORE THE VANCOUVER ELECTION. I FIND IT PRETTY SCARY!!!!
EXACTLY WHY THERE IS CONCERN FOR THE OCEAN - THE GREAT BEAR SEA AND SALISH SEA WOULD BE RUINED!!!!!!!!!AND AN OIL SPILL HAS HAPPENED, APRIL 9, 2015 IN ENGLISH BAY AND IT TOOK
six-hour delay in placing booms around the leaking tanker and the 12-hour delay notifying the city showed a shortage of 'good judgment
THERE ARE STILL GOBES OF BUNKER OIL ON COAST LINE OF ENGLISH BAY AND BURRARD INLET AND NO KNOWS HOW MUCH IN THE OCEAN.SO MUCH FOR THE FEDERAL GOVT. CLOSING DOWN COAST GUARD SO CLOSE BY.
This is an ill-conceived plan to save endangered caribou in B.C.. The wolves are not responsible for the dwindling caribou numbers; habitat loss and human encroachment are. But wolves are taking the blame and paying the price.
Decades of habitat destruction and human encroachment have left B.C.'s woodland caribou in serious decline. But instead of protecting critical habitat, such as lichen-rich high elevation forests, the B.C. government turned a deaf ear to scientific warnings and allowed logging, industrial exploration and other kinds of human encroachment to take place. Now that the caribou are almost gone, they've decided to scapegoat wolves. These highly social and intelligent animals, icons of B.C.'s natural heritage, should not be killed because of long-term government negligence in regards to
habitat.
BAN THE GRIZZLY BEAR TROPHY HUNT!!!!!!!!
The spring grizzly kill starts April 1 and extends for several weeks, followed by a second fall season. By year's end, several hundred will have died at the hands of humans, close to 90 per cent shot by trophy hunters — many of them foreign licence-holders, as the B.C.government plans to enact new regulations to allow hunters from outside B.C. to take 40 per cent of grizzlies slated for killing. The government also plans to allow foreign interests and corporations to buy and run guide-outfitting territories previously run only by B.C. residents. Local hunting organizations say the new rules put them at a disadvantage. According to polls, almost 90 per cent of B.C. residents oppose hunting grizzlies for trophies, including many First Nations and food hunters. Scientists say it's unsustainable. The Coastal First Nations coalition has banned grizzly hunting in its territories, but the government doesn't recognize the ban. The Raincoast Conservation Foundation has bought hunting licences in an attempt to reduce bear kills on the coast.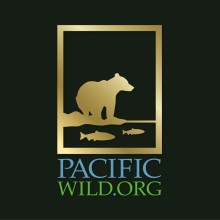 IAN McALLISTER AND HIS TEAM HAVE WORKED FOR YEARS TO SAVE THE GREAT BEAR SEA (AND THE GREAT BEAR RAINFOREST). THIS SITE AT PACIFIC WILD HAS LIVE STREAMING UNDER THE WATER AND ALSO ON LAND, ALSO HYDROPHONES TO LISTEN TO THE ORCAS AND WHALES. MR. McALLISTER HAS WRITTEN MANY BOOKS ON THESE SUBJECTS, AND THIS IS AN AMAZING SITE.
SAVE THE GREAT BEAR SEA!!!
.*THE MOST IMPORTANT - THE SALMON*
THE SALMON ARE SO IMPORTANT TO THE GREAT BEAR SEA, MARINE ANIMALS PREY ON THEM, THE SPIRIT (KEROMODE) BEARS, GRIZZLIES, BLACK BEARS, THE RAIN WOLVES, AND MANY SPECIES OF BIRDS FEED ON THEM. ALSO THEY ARE A VERY IMPORTANT PART OF FIRST NATIONS DIET.
It is always known when the herring run is on - just watch the gulls.
In th
e spring there is a Herring run, they lay their eggs on the kelp, and the eggs (roe) are washed ashore by the waves, The herrring has always been prized by the First Nations.
THERE IS A WHITE FOAM CALLED MILT THAT WASHES UP TO THE SHORES.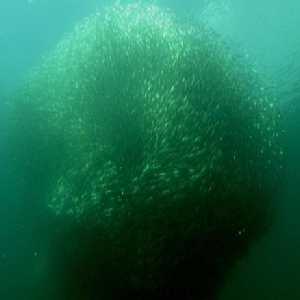 A SWARM OF HERRING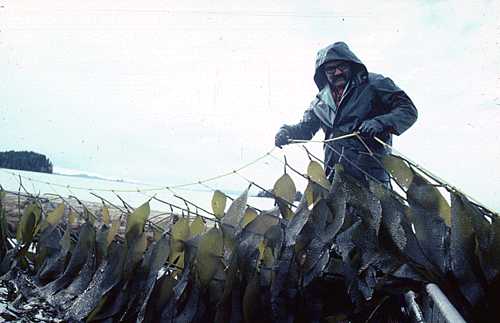 HERRING EGGS COLLECT ON KELP
HERRING ROE COLLECTS ON THE BEACH AFTER HIGH TIDE.
BEARS LOVE THE HERRING ROE, AND AFTER HIBERNATION NEED TO FILL THEIR TUMMIES.
HERRING EGGS (ROE) ATTACHES ITSELF TO THE KELP FROM UNDER THE SEA.
Thick roe on stringy algae or yaga (Egregia me
nziesii)- BELOW
A BED OF MUSSELS AT LOW TIDE, THERE ARE ALSO SHRIMP, CRAB, & CLAMS.
The Great Bear Sea is home to an incredible bounty of marine life — including humpback whales, sea otters, dozens of other mammals, and hundreds of species of fish. But this is not just about saving the wildlife. The ocean generates half of the oxygen we breathe and plays a major role in stabilizing the climate.Below is the magnificent ORCA
The Humpback Whale showing off its pectoral fin.
The Steller Sea Lions above
WHITE SIDED DOLPHINS ARE PLENTIFUL.BELOW ARE THE SEA OTTERS.
SOME OF THE SEA OTTERS - ABOVE ARE TAGGED FOR OBSERVANCE. ONCE ALMOST GONE FROM THE GREAT BEAR SEA, SOME WERE BROUGHT DOWN FROM ALASKA, AND NOW THERE ARE HUNDREDS+
Tufted Puffin
Blue Jay, Heron, Oyster Catchers, Gulls, Geese
Much of the route of the proposed Northern Gateway pipeline crosses territory where there are no treaties with Indigenous peoples and the underlying issue of Indigenous land title has never been resolved. These issues were excluded from the mandate of the public review on which the government says it based its decision to approve Northern Gateway.
Dear Elizabeth,
Thank you for your ongoing support for the Great Bear Rainforest Agreements! We have some news to share with you since we last contacted you.

The good news is that the new logging rules, community well-being agreements between the province and the region's First Nations, and a new forest management framework are all close to being final. Another piece of good news is that First Nations are reviewing and refining proposals for new protected areas.

The bad news: Despite best efforts between the Province, First Nations, logging companies and our environmental organizations, the agreements between the parties were not fully implemented in 2014. In fact, while all parties involved are working hard, the draft new logging regulations are not yet ready to go out for the required 2 month public comment period.

This means that some forests that should be set aside to achieve the 70 percent conservation level area are at risk of being logged. This risk is greatest in the southern portion of the Great Bear Rainforest where old-growth forests have already been heavily impacted.

We need to get these conservation agreements wrapped up as soon as possible – both for the sake of the forests at risk but also for the well-being of communities that rely on healthy ecosystems.

It takes the will of the people to make change like this happen, so we would like to thank you for being one of over 15,000 supporters of our "Take it Taller" campaign.

We are confident that you will not have to wait much longer to see the vision for a safe and just Great Bear Rainforest realized. We will keep you updated as progress unfolds. Stay tuned.

Jens Wieting, Forest and Climate Campaigner, Sierra Club BC
Eduardo Sousa, Senior Forests Campaigner, Greenpeace
Valerie Langer, Senior Campaigner, ForestEthics Solutions

THERE ARE 3 PROVINCIAL PARKS, AND 1 PROTECTED NATURE RESERVE THAT THE PIPELINE WANTED TO HAVE THE B.C. GOVT. CHANGE THE BOUNDARIES ON, SO IT WOULD BE EASIER TO INSTALL THE PIPELINE.
NORTH THOMPSON RIVER PROVINCIAL PARK - THERE IS A LOT OF BEAUTIFUL SCENERY AROUND THE PROVINCIAL PARK.
BRIDAL VEIL FALLS PROVINCIAL PARK - BELOW
F
IN
N CREEK PROVINCIAL PARK
The park features the braided meandering channel of Finn Creek, and a portion of the North Thompson River which contains some islands. Cottonwoods, cedars, hybrid spruce and birch along the wetter bottomlands exist in the park. The park protects important spawning habitat for bull trout, Coho and Chinook salmon. It is also an excellent year-round moose habitat.
LAC DU BOIS GRASSLANDS PROTECTED PROVINCIAL PRESERVE - BELOW -
Kinder Morgan has proposed to triple the capacity of its existing Trans Mountain Pipeline, which carries crude oil and other products from Alberta to Port Metro Vancouver, or Westridge Terminal, Burnaby, B.C. thru Finn Ck. Prov.Pk., N, Thompson River
Prov.Pk
, Lac Du Bois Grasslands, Bridal Viel Falls, Prov. Pk. all in B.C.
Kinder Morgan/Trans Mountain Pipeline owns a pipeline that has transported oil from Alberta to Burnaby for 60 years. It is now is applying to the federal government to twin the pipeline, to increase the oil flow from 300,000 to 890,000 barrels per day. The project would increase the number of oil tankers in the Vancouver area from 60 per year, to more than 400, said the company.
The Trans Mountain Expansion Project (TMX) is a proposal to expand the existing Trans Mountain pipeline system between Edmonton, AB and Burnaby, BC. It would include approximately 987 km of new pipeline, new and modified facilities, such as pump stations and tanks, and the reactivation of 193 km of existing pipeline. The Westridge Marine Terminal would also be expanded.
KINDER MORGAN/TRANS MOUNTAIN PIPELINE WORKERS - BURNABY MOUNTAIN-TRANS MOUNTAIN PIPELINE/KINDER MORGAN WANTED TO GO RIGHT UNDER THE BURNABY MOUNTAIN. SIMON FRASER UNIVERSITY SITS ON TOP OF THE MOUNTAIN AND THERE IS A NATURE RESERVE. OBVIOUSLY, BURNABY DOES NOT WANT THIS TO HAPPEN, BUT THE NEB GAVE PERMISSION FOR THE PIPELINE COMPANY TO ACCESS THE LAND TO DO THEIR STUDY TO SEE IF IT WOULD BE FEASIBLE, STATING THAT THEY DID NOT NEED PERMISSION FROM THE CITY OF BURNABY.
....A FOGGY DAY - BURNABY MOUNTAIN IN FOREGROUND WITH SIMON FRASER UNIVERSITY ON TOP.. BELOW-SFU ON TOP OF BURNABY MTN.
THE PROTESTS STARTED ON BURNABY MOUNTAIN WITH THE MAYOR PRESENT, HE SAID "NO WAY, OVER MY DEAD BODY".HE PROTESTED TO THE GOVERNMENTS, PROVINCIAL AND FEDERAL. BURNABY HAD A LOT TO LOSE IF THE MOUNTAIN WAS AFFECTED BY A PIPELINE!!!
Grand Chief Stewart Phillip arrives on Burnaby Mountain ... As well as other First Nations members..
DR. DAVID SUZUKI ARRIVED AT BURNABY MOUNTAIN TO JOIN THE PROTESTERS AND TO SEE HIS GRANDSON (STANDING BEHIND), WHO WAS ONE OF THE PROTESTERS ARRESTED.
I BELIEVE THERE WERE OVER ONE HUNDRED ARRESTED, AND SOME KINDER MORGAN SAID THEY WERE GOING TO SUE FOR HARASSMENT.
BUT GOOD NEWS CAME ----------
ALL CHARGES WERE DROPPED AND KINDER MORGAN HAD TO WITHDRAW FROM THE TOP OF BURNABY MOUNTAIN!!!!!!!!!!!!!!
BY NOW KINDER MORGAN WAS ALMOST FINISHED ONE CORE SAMPLE,BUT THEY NEEDED MORE TIME TO MEET THE DEC. 1st DEADLINE, AND THEY WERE TURNED DOWN AND HAD TO LEAVE THE MOUNTAIN. THEY SAY THEY HAD ENOUGH INFORMATION TO PRESENT TO THE NATIONAL RESOURCES BOARD.
!!!!!Kinder Morgan (KM) may not be on Burnaby Mountain right now, but they are around -- testing, drilling, surveying, disrupting natural habitat -- uninvited and announced.
....A FOGGY DAY - BURNABY MOUNTAIN IN FOREGROUND WITH SIMON FRASER UNIVERSITY ON TOP.. BELOW-SFU ON TOP OF BURNABY MTN.
VIEW FROM TOP OF BURNABY MOUNTAIN THAT THEY WANT TO TUNNEL THROUGH!
SIMON FRASER UNIVERSITY, CONSERVATION PARK, CENTENNIAL PARK, ETC. SIT AT THE TOP OF BURNABY MOUNTAIN, BURNABY, B.C.
ABOVE-LEFT ARE SEEN THE STORAGE TANKERS AT THE EDGE OF BURNABY PROPERTY, AND IF IT IS TO GO THROUGH THERE COULD BE AS MANY AS 39 STORAGE TANKERS - THE BURNABY FIRE FIGHTERS ARE NOT HAPPY, AS IT IS VERY UNSAFE, THEY SIT ON A SLOPE.
GARDENS IN CENTENNIAL PARK ON TOP OF BURNABY MOUNTAIN
Kamui Mintara (Playground of the Gods) sculptures. The Kamui Mintara comprises more than a dozen carved poles created by Japanese sculptors Nuburi Toko and his son, Shusei.Below are views from near the top of Burnaby Mtn.
HIKING AND BIKING ON BURNABY MOUNTAIN
BARRED OWLS IN CONSERVATION AREA, THERE ARE ALSO DEER ETC.
HIKING TRAILS, CONSERVATION AREA
VIEW FROM THE TOP OF BURNABY MTN. LOOKING OUT ON BURRARD INLET WHERE THE OIL TANKERS WILL TRAVEL THROUGH TO GET TO THE OCEAN.
THE WESTRIDGE TERMINAL OF TRANS MOUNTAIN/KINDER MORGAN SHOWS HOW CLOSE TO BURNABY RESIDENTS.
GREENPEACE HUNG THIS BIG BANNER ON ONE OF THE PRESENT STORAGE TANKERS AT THE SITE WHERE KINDER MORGAN/TRANS MOUNTAIN TERMINAL WILL BE.
These (above) images represents a conceptual design for Westridge Terminal, based on preliminary engineering. The design may change after further developmental and detailed engineering. Burnaby, B.C. where pipeline will end and tar sands oil from Alberta will be loaded on tankers.