"Do all that I can to assist in healing and preserving the planet, wildlife, and humanity."

Bradenton, FL, USA
female
married, 3 children
Speaks: Portuguese (some), French (some), English
Joined Jan 2, 2006


Causes: Enlightenment And Bliss, poverty, Rain Forests, Religious Tolerance, pro-choice, against factory farms, Animal Welfare, Children's Welfare, Separation of Church and State, Civil Rights, Endangered Species, Environment, Freedom of Expression, Gun Control - Pro, Food Saf

Activities: singing, People Watching, painting, Movie watching, Listening to Music, Drawing/Sketching, Beadwork, Birding, Camping, Chakra Balancing, Gardening, Hiking, Meditation, Photography, Reiki, Travel, Walking, Wildlife Observation, Yoga, Writing




We all shine on, like the moon and the stars and the sun...
My heart overfloweth....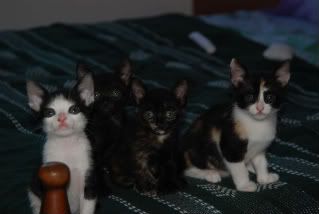 ... can you blame me?

Save Steve's Place
The Steve Irwin Wildlife Reserve (SIWR) is a wetland conservation property and a tribute to Steve Irwin. It is currently being threatened by strip mining. Cape Alumina Pty Ltd has lodged mining lease applications which include approximately 12,300 ha of the Reserve! Cape Alumina company documents indicate an intention to mine 50 plus million tons over a 10 year period commencing 2010. The greater part of this mine is on the Reserve. Please sign this petition to stop the strip mining threat!


LBAM Spraying => Click here for information!
AND Check out this website: http://www.hopefortruth.com/



Get The Facts | Get web stickers

Click to Donate on Care2

*A Note on Daily Clicks:
I am still surprised to see that the stop violence (Amnesty International) and the prevent breast cancer "climb" are getting fewer daily clicks than other sites in Care2's Click to Donate. Don't limit your compassion! It only takes an extra few seconds to extend your clicks to the women of the world!





Love is the universal language! We can all live together in harmony and peace!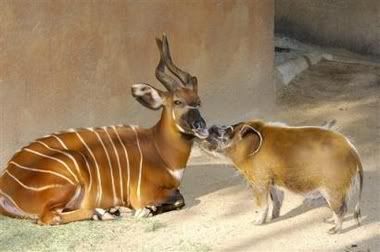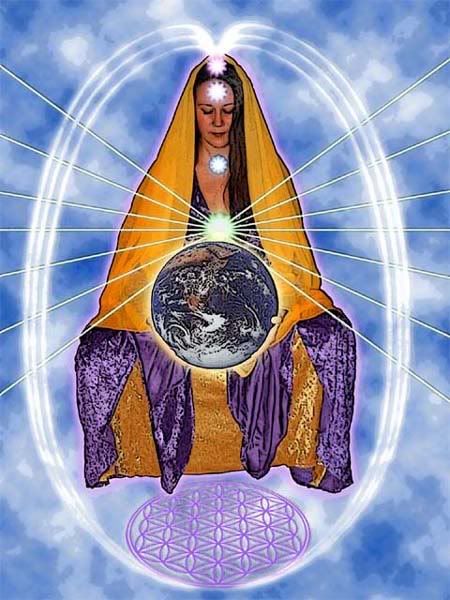 Earth Mother ©Maria Spurgeon (Watkins)

Give Thanks and Praises!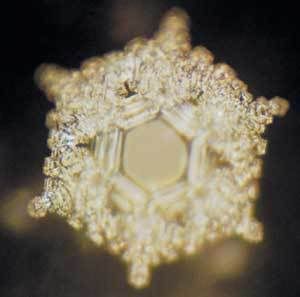 Love and Gratitude water molecule
from Messages from Water

IMAGINE...Peace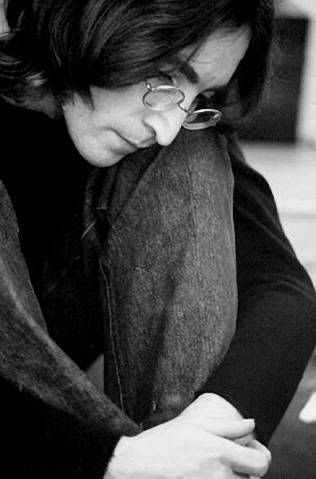 And the world will live as one



I Pledge Allegiance to the Earth of the spiral galaxy,
Milky Way, and to the Unity for which we stand,
One Planet in the Spirit of God with
Unconditional Love and Respect for ALL living things.
~by Maria, for the earth





Steve Irwin - Wildlife Warrior - We will always miss you!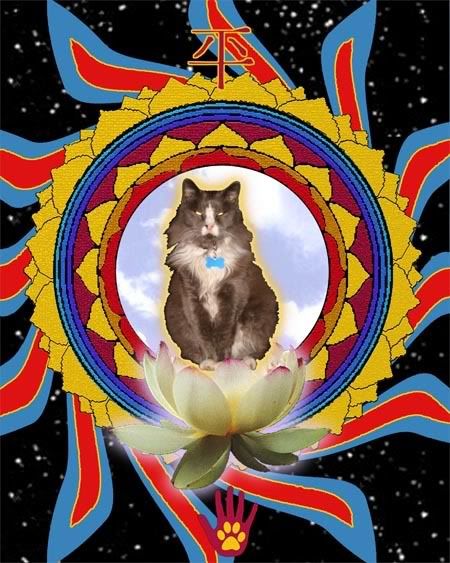 The Buddha of Fur ~ Protector of animals and bestower of peace and harmony among all the creatures of the earth.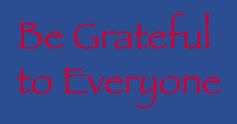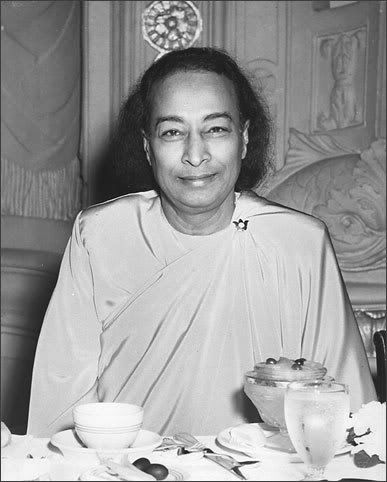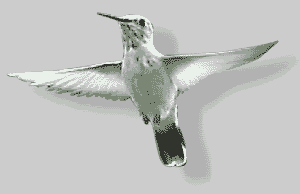 All these orchids are recently discovered! Six more incredible reasons to protect this planet!!!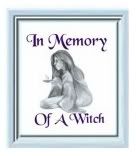 ~ In memory of Isabel Cockie ~
Burnt as a witch in England, 1596
(at a cost of 105 s. 4 p.)




You are a Spiritualist. Your magic flows from the primal forces of the cosmos. You could be a gentle Healer, a miraculous Prophet or a spirit-summoning War-mage with the strong link your soul provides to the realms beyond reality. You have preternatural abilities, intutively sensing the personality of people you meet and discerning events yet to happen. You enhance your aura with meditative pursuits. You are a good judge of character but your idealism or morality can confuse others.
take the Magical Order Quiz here


Joined
Jan 2, 2006
Activist Aspirations
Enthusiastic
Here for
Meeting Friends, Support a Cause
Group Host of
none yet
Groups
Amnesty International, Care2Guru, Contact, Defenders of Wildlife, FEMALE ARTISTS - CREATIVE WOMEN, Marine Mammal Rescue Group, NATURE PROVIDES, Pagans, Peace Activist Center, Planet Green, Reforming Our Democracy!, Roadless Area Activist Network, WORLD POLITICS, What we can do to stop Global Warming
Hometown
Laguna Beach, California
Homepage
http://my.care2.com/hummingbird13
Birthday
Oct 09
Languages
Portuguese (some), French (some), English
About Me
Creative, spiritual, compassionate, dorky... I like to make people smile and laugh.... I love all animals and all of Nature... I believe in magick and mysteries and I'm not afraid to be who I am. I generally don't fit in - whatever that means - and I generally don't try to! I like to create beauty and happiness as much as I can wherever I go...
Introduce yourself to Maria
Lifestyle
Pets
Brasileiro kitties are 2 yr.s old!, newly adopted 4 orphan kittens, currently enjoying all animals
Activist Aspirations
Enthusiastic
Political Leaning
Very Liberal
Religions
pagan buddhist nature worshipper
Eating Habits
Drink Loads Of Water, chocolate, Almost Vegetarian
Wild Fact About Me
I haven't been on Care2 in a LONG LONG LONG time! It's all still here and looking so pretty and nice and I feel all nostalgic for all my friends and connections made here!
My Philosophy
Respect, honesty, compassion, integrity. Enjoy life, laugh a lot. Live simply, love fully, laugh deeply, remain open and grow! Be nice! Think positive! Trust in the light and the good!!!
What Gives Me Hope
Like-minded people, kindness and generosity, people connecting with Nature/animals, conservation and environmental awareness... trees, flowers, love
If I were Mayor, I'd make the world a better place by
Make birth control mandatory
What/who changed my life and why
My mom because she gave birth to me and raised me to trust my inner voice and to be open minded and to have fun!
What Bugs Me
ignorance, pollution, greed, jealousy, victim trips, violence
Passions
nature, animals, energy work/healing
Inspirations
Nature
What Scares Me
IGNORANCE! cruelty-greed-overpopulation
Favorites
Role Models
see my photo album "Amazing Women", Steve Irwin, John Lennon, Buddha, my mom, my grandpa
Quotation
"And the day came when the risk it took to remain tight inside the bud was more painful than the risk it took to blossom." -Anais Nin
Interests
magick and mysteries, the Earth, Alternative Healing Modalities, alternatives to toxic foods/products, all animals, recycling, photography, music, Mind/Body/Spirit, humor, Art/Design, Anthropology, Biodiversity, Children, Crystals, Disabilities / Challenged, Ecology, Fair
Books
comics, spirituality, sacred geometry, Secret Life of Bees, Vampire Chronicles by Anne Rice, Harry Potter Series
Music
Way too many to list them all!, Bob Dylan, Bossa Nova, Stevie Wonder, Led Zeppelin, Stones, Who, the Beatles, Cat Stevens, Deva Premal, Nick Drake, Joni Mitchell, mantras/chanting, folk, celtic, blues, bluegrass
Movies
Harry Potter movies, Pirates of the Carribean, Baby Mama, Into The Wild, Planes Trains and Automobiles, Pink Panther Movies with Peter Sellers, Little Miss Sunshine, Pan's Labyrinth, Stranger Than Fiction, Johnny Stecchino, Juno, Lars and the Real Girl, The Last Mimz
TV Shows
Star Trek, X-Files, LOST, South Park
Favorite Foods
gingerbread cookies, chocolate, Indian, fresh organic, Greek/mediterranean and Mexican!
Favorite Places
the World
Can't Live Without
open wild places, clean air, clean water, love, laughter
Introduce yourself to Maria
My Butterfly Rewards
Most recent activity (up to 500 gifts shown)
---
I've earned Butterfly Credits