Those Inner City Blues

The streets are so desolate, the pain and despair
Is felt on every corner that you turn, It doesn't matter where.
People sleeping in back Alley's, just trying to survive,
In this cold obscure world are, The Inner City Blues.

The hustle and bustle of everyday life, no one seems to see
The suffering and torture that faces humanity.
They are blind to the men on the street corners holding signs,
I'll work for food, I am without a home, I haven't got a dime.

Crime on the rise, homelessness too, families in tents should upset you!
Plant closings are so common place, Job losses by the thousands,
The country is being sold off piece by piece too those in foreign lands.
Yet those with means, seem not to see, or simply don't give a damn.

The sun goes down once again, the day has slipped away,
The homeless, and forgotten, seen once again, just trying to survive,
They roam the streets, searching for a little peace,
To escape, those Inner City Blues.

Venus ©

Standing People

(What Native Americans call trees)

In the forests across the land,
For millions of years, or more,
Our Standing People are tall and proud
Cleaning the air that we breathe, and so very much more.

They've stood for many generations, helping support Mother Earth,
Their beauty is breath taking, A sight to behold
With every hue imaginable, creating a vast rainbow.

From green to red, yellow to gold,
A broad spectrum of color
A beautiful picture that we see,
A wondrous sight to behold.
Those are days of long gone past,
Change is on the wind,
As Corporate Greed destroys our trees,
As loggers cut them down.

Global Warming is, but an Illusion,
So they tell us with a frown,
But in a hundred years, you will see,
Mother Earth and all the trees, are nothing, but a memory.
Venus
December 15,2009
©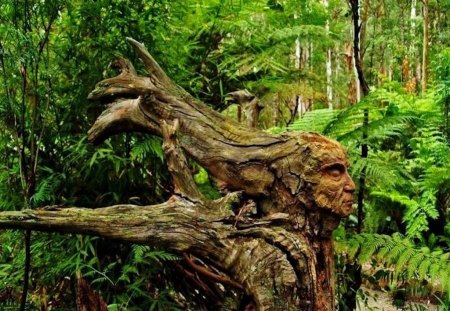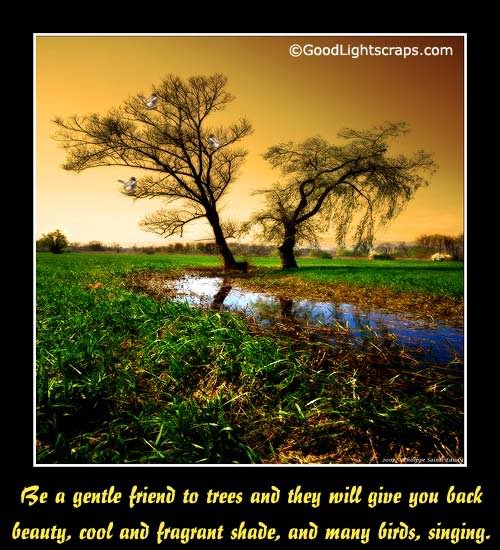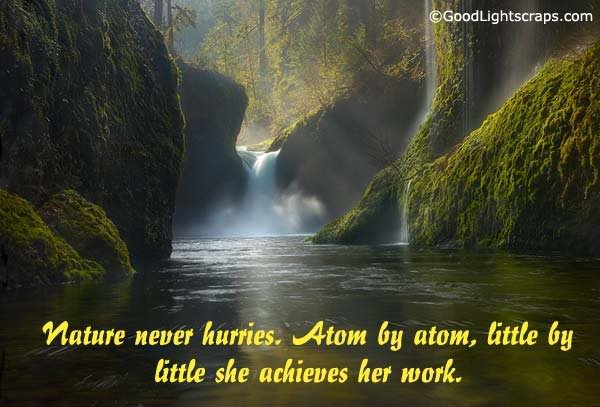 The Wind
Where it's been,
where it goes,
close your eyes
and you will know.
As it travels through the trees,
It creates a gentle breeze,
It ruffles feathers tenderly,
Of the birds perched in those trees.
Close your eyes, open your heart,
Let your senses do their part,
Smell the sea salt carried by the wind,
Feel the mist upon your skin.
Feel the wind upon your skin,
It's touched your heart and your soul,
Where it's been and where it goes,
You've looked within, and now you know.

Venus ©
January 25, 2010
Sky's of blue
Trees of green
Soft spring rain
Flowers of every hue.
The orange breasted robin
flies north once again
The old brown bear awakens
from a long winters slumber.
What a change from winters freeze
these bright sunshine-filled days of spring
Warms Mother Earth with a gentle breeze.
All around the eye detects springs busy hand
as new life appears on the mountains and valleys
The forests and fields, springs tranquil picture
A sight to behold. It's these small simple treasures
in life, that I cherish and love the most.



03/30/2010
Venus ©