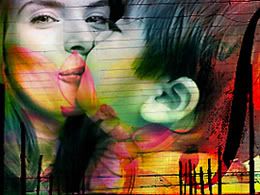 http://mothersarevanishing.blogspot.com
I started this blog today to have a place to put down my personal thoughts and observations about missing person's cases involving mothers. It seems to me that so many young women are just vanishing, getting little or no media coverage, and minimal help from law enforcement agencies.
I would like to focus on different cases of missing mothers that I have run into from a variety of sources. I would also like to link to agencies which can help the families of these missing mothers in any capacity. It is a frustration that I have been seeing more and more as I read different message boards and blogs which report missing people. Many times the internet is the only exposure some of these cases will ever get.
I have made many great contacts over the last few months and continue to educate myself and make myself available to any who are sincerely and actively working for the cause of finding missing people.
Missing children, as they should, receive so much attention through Amber Alerts, Megan's Law, and several other proactive legislation. Missing mothers are often victims of abuse at the hands of a spouse or boyfriend and often times accused of walking away from their lives. They get very little attention from Law Enforcement simply for that reason.
I would like to be an agent of change for these women.
I would like to bring these cases to the mainstream so that they are recognized for what they are.
I would love to see a movement to help victims of abuse before they become missing mothers.
I sincerely hope, as readers, you will join me