"My current mission is to do my part in helping all animals as much as i can."

Madison Heights, MI, USA
female
divorced, 1 child
Speaks: English
Joined Nov 28, 2004


Activities: Making Siggy Tags, photography, swimming, travel, walking, Wildlife Observation, reading, Listening to Music, Movie watching, Games - Board games, Games - Cards, Books - Collecting, cooking, camping




"The eyes of the Tiger are the brightest of any animal on earth
At dusk they blaze back the ambient light, with awe inspiring intensity
It would be a tragedy ...and a terrible dereliction of duty
If we allowed that magical fire to burn out." -Arjan Singh



My Favorite Flower: Lilacs

I love Fairies!



PLEASE REMEMBER YOUR 10 DAILY CLICKS:


Tigers, tigers and more tigers


group so we could all share our love of Tigers together and work together to save them.








This is group I made for friends to come together who like to make or receive tags....so if you enjoy making or receiving tags this is the place for you.
http://www.care2.com/c2c/group/loving




Thank You Ann's Tag Studio!!!!!!!!!!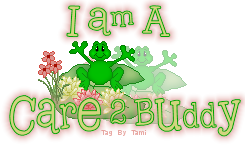 I LOVE DOLPHINS!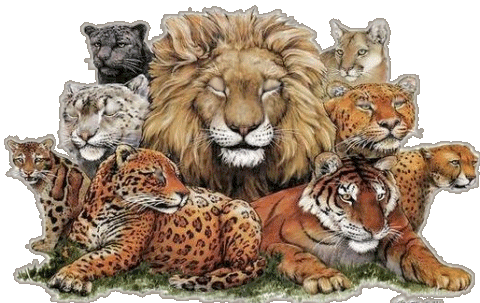 SAVE THE MANATEES




In Memory........

Heath Ledger: Talented Actor




Steve Irwin: Warrior for the Animals




Be a Voice for the Voiceless!
Stop Animal Abuse!
Help Protect the Innocents!
Fight for what is Right!
Become a Wildlife Warrior!
SAVE THE ANIMALS!




My Angels


For many years, I sat 'out back sleeping there on the ground,
I always went to bed hungry cause they forgot I was even around .
Maybe I got to big, or maybe I barked a lot,
maybe I didn't sit or lay or jumped up when I should have not .
If only they'd taken some time and taught me a thing or two I would have done 'bout anything, anything they asked me to do.
Instead, here I am 'out back 'this mud hole I now call my home, I spend my days watching and yearning.
Wishing for a moment to roam as the seasons, come and go.
The days, they turn to years.
I try hard not to cry a lot.
All I want is somebody near sometimes,
Someone would come near me, wrinkle their nose and pass on by,
as I sit in my mud hole I sit here and just wonder why.
Then one day I see youYou came so close and near I sat up like a good boy As I tried to show no fear.
You gave me a treat, took it away. You played with my toes and ears
You made me so very happy, More attention then I'd know in years,
That's when I saw it, that look in your eyes, and I hung my head so low
that anger, as always, it came again, as I waited for the next blow.
That grim look on your face, I'd seen it beforeIt says you will just pass me by,of course, who could blame you?
Look at me, who would want I?
Who wants a dog all full of mud,long nails and a swollen belly?
Who wants a dog with flea bit ears, with matted fur, so rough and smelly Again I give up my dream.
Accept my life long fate. I look up at your anger, A face so full of hate Imagine my shock, my awe, and wonder,as I hear you say he's fine.
I lift my head so high in the air as you reached for that four foot line .
You see I lived forever on the end of a four foot chain, and for the price of a few cigarettes, you started to erase the pain (I can forget years of pain).
You took me to your car, I climbed in next to you, It was then I saw the tears and that was something new I knew you were so sad, As I licked your gentle face.
You said no more loneliness or hunger.
You promised me a better place It was at that moment my Angel,
The anger that filled you so, I realized wasn't toward me, but for me.
It was enough to give me some hope.
You brought me home and cleaned me up,
You gave me some food and toys.
You gave me all I wanted Including a new found joy .
Then one day there came another Angel such as you .
You told him of my story.
He nodded like it wasn't new.
You looked at me, tears filled your eyes, as you kissed scruffy face"Don't you worry, they'll take good care of you...."far away from that awful place" .
Off I went, so far away.
Now I have my first real home.
All those years of dreams came true.
Never again yearning to roam.
You see I have a good life.
I get to jump and play because of you, my Angels dear.
I have forgotten there was any other way.


Sent in by Charlene Grueber


I STAND WITH THE TIGER

I stand with the Tiger as they make their last stand.
I stand with the tiger against the ravage of Man.
I stand with the animals pushed to the wall.
The Rhino, the Panda, I stand with them all.
I stand with the great Apes. The gorilla's my kin,
and I wouldn't want to live in a world they're not in.

I stand with the wolf, the she wolf and cub
against steel jawed traps that would leave them a nub.
I stand with the Whale. I stand and I weep
over all of their blood that was shed in the deep.
I stand with the elephant, so noble and bold,
who are killed for their tusks that are hacked off and sold.

I stand with the animals. I love one and all,
and I think to myself, surely this is Man's fall.
We're burning the Garden. We're cutting her trees.
I stand and I beg, I plead, people STOP, PLEASE!
Yet my heart knows that this won't be enough.
If we stand with the Tiger, we'll have to get tough.

For this is our last stand. We're all on the brink.
We have to just stop it, and take time to think.
We must face the truth that we're killing our self.
We must start to value our planet's true wealth.
It's not in the gold that is hid in her soil,
and it's not in the steel, and it's not in the oil.

It's not in the stuff that these things will build.
For what good is it all after everything's killed?
What joy in a world if we're in it alone,
with her beauty destroyed, and our hearts turned to stone?
Oh we might still live on, but surely not well,
for we will have turned our fair Garden to Hell.

I Stand with the Tiger

by David Nazar









Life is too short to wake up with regrets.
So love the people who treat you right.
Forget about the ones who don't.
Believe everything happens for a reason.. If you
get a second chance, grab it with both hands. If it
changes your life, let it. Nobody said life would be easy,
they just promised it would be worth it.

IN MEMORY:
CARRIE MONAT
My Best Friend who I have known for almost 8 years has passed away....I would like to honor her life by telling you all a little bit about her...
Carrie loved animals...she had a cat named "Angel" who recently had to be put to sleep and a dog named "Bear" who will miss her very much. Carrie was an exceptional friend, she had a heart of gold! Her favorite animal was the Wolf... She shared my love for thunderstorms....and going through puddles in my Jeep... She was a very special person. She was always there if I needed her and she always knew how to cheer me up! She had a great sense of humor, she could always make me laugh and smile.
I am devastated by her passing and she will be missed very much..!!!!!! I am sad that I will never see her smile or hear her laugh again.... all I have now are the memories, which I will cherish forever!!!!

GONE BUT NEVER FORGOTTEN!!!
BEST FRIENDS FOREVER
REST IN PEACE MY SWEET SWEET FRIEND!
YOU WILL REMAIN IN MY HEART FOREVER!
I WILL NEVER FORGET YOU AND THANK YOU FOR BEING SUCH A GREAT FRIEND TO ME!!!!!

LOVE,
CONNIE



Thank you Lorri for making this for me!!!! It is truly special......it touched my heart! Thank you for thinking of me...I am blessed to have your friendship!
I love ya my dear sweet friend......!!!!!

I am blessed to have all of my friends here in Care 2...you are all very special to me and you are all locked away safely inside my heart!

Love,
Connie







Stephanie and I summer 2009









Vacation Pictures.....
South Carolina and Florida!

My Seagull buddy......



Beautiful view of the ocean:
Daytona Beach, Florida




Stephanie walking along the beach looking for seashells...
Daytona Beach, Florida



Sunrise over the ocean in
Daytona Beach, Florida



Stephanie feeding the seagulls on Myrtle Beach, South Carolina




My lovely daughter:Stephanie


Stephanie...summer 2009

Me, Eddie and Stephanie




Thank you for visiting my page!
Peace, Love, Light and Laughter!

~Connie~










SOME HUMOR.....

BEHIND EVERY GREAT MAN, IS A WOMAN ROLLING HER EYES....LOL~!!!!



"Apache" is the newest member of our family...he is the greatest puppy....We just love him so much!
He was born Feb.01, 2008



Stephanie with "Apache"



Apache......13 Weeks Old!



"Apache at 6 Months Old



"Apache at 7 Months Old



"Apache" at 8 Months Old



"Apache" at 9 Months Old!

here are a couple more.....



"Apache'' at 10 Months Old



"Apache" at 11 Months Old



"Apache" One Years Old




LOL....Got Milk? 14 Months Old


Joined
Nov 28, 2004
Activist Aspirations
Casual
Here for
Meeting Friends, Professional Connections, Support a Cause
Group Host of
Groups
Ann's Tag Group, Care2 Feedback and Suggestions, Dog Lovers, Elephant Lovers, FRIENDS WHO TAG TOGETHER ......STAY TOGETHER, GRAPHIX & SIGGIES FOR THE TAKING, Graphix & Siggies 4 The Taking~~Grp. 2, NetSisters Of Care2, Race for the Big Cats, SAVE THE ANIMALS, Warriors for the Voiceless
Hometown
Ferndale, MI
Homepage
Birthday
Oct 31
Languages
English
About Me
I am 46 years old. I am divorced and a mother of one. My daughter is and always will be number one in my life. I am Outgoing, Compassionate and Caring. I love my life right now as it is.... I am busy working taking care of my Grandmother, who has Parkinson's Disease. I just finished going to school to be a Medical Assistant, I love my new career. I love to watch hockey and I love the Red Wings! I love the outdoors (especially Northern Michigan). I love to go camping, fishing and go on nature walks, I am a huge animal and nature lover. I love to have FUN, but I am also very down to earth and enjoy a relaxing evening at home. I have a great family and a long list of friends who I love very much. I am very passionate and romantic. I love being around water, I enjoy walks on the beach and swimming. I also love to watch thunderstorms and walk in the rain. My favorite animal is the Tiger, they are my passion and the main reason I joined Care 2 in the first place.

AS A TRIBUTE TO STEVE IRWIN ..THE CROCODILE HUNTER, CONSERVATIONIST, ENVIRONMENTALIST AND TRUE WARRIOR FOR THE ANIMALS...I WOULD LIKE TO THANK HIM FOR ALL THE KNOWLEDGE HE GAVE ME AND MY DAUGHTER. STEVE I THANK YOU...MY DAUGHTER THANKS YOU...AND ALL THE CREATURES ON THIS PLANET THANKS YOU.
REST IN PEACE STEVE!!!!
Introduce yourself to Connie
Lifestyle
Pets
A Chihuahua named Apache, A Cat named Poseidon
Activist Aspirations
Casual
Political Leaning
Religions
Christian - Catholic
Eating Habits
Still Love Chocolate Though!, Drink Loads Of Water, Vegetarian Wannabe (I Try!), Portion Control, Keep it Healthy
Wild Fact About Me
I am very stubborn, and I named my daughter after Stephen King...the writer of horror.
I have a few nicknames:
BooBoo
Snuggly Bunny
Peaches and
Pooh Bear
My Philosophy
Do not let anyone define who you are....!
What Gives Me Hope
My Daughter Stephanie, Faith and Love
If I were Mayor, I'd make the world a better place by
I would do everything in my power to protect all animals and children.
What/who changed my life and why
Jane Goodall and Steve Irwin....Steve was a true warrior for the animals and he made me see that every single creature on this planet was not to be feared, but loved instead. I have to admit though I fear Spiders even still, but less so now...and I can now appreciate their beauty and purpose.

My Best Friend Carrie...She was a great friend and an awesome lady who could always make me laugh no matter what...she was always there for me when I needed her!!!! She changed my life in many ways and could always cheer me up if I was feeling sad. I miss her so much! I would give anything right now to see her smile or hear her laugh! Sadly, all I have now are the memories and I will cherish them always.

Rest in Peace my sweet sweet friend....You may be gone, but you will never be forgotten!

May you finally be at PEACE and free from pain.
BEST FRIENDS FOREVER.....
What Bugs Me
ANIMAL CRUELTY, ABUSE OF ANY KIND
Passions
MY DAUGHTER, FAMILY, FRIENDS, TIGER CONSERVATION, LOVE, ANIMALS
Inspirations
My Daugter, My Mother, The Mountains, Animals, Life, Rain, Courage, Children, God, Sunrises/Sunsets, Movies, Music, The beauty of nature, Love, Happiness, The sound of the ocean
What Scares Me
SPIDERS!!!!!, Global Warming, Violent people, How cruel some people are, Losing the ones that I love
Favorites
Role Models
Mother, Grandmother, Steve Irwin, Jane Goodall
Quotation
'Life isn't about how to survive the storm, but how to dance in the rain.'
Interests
Scentsy Candles, Movies, Graphics, Internet, Music, Photography, Pets, Massage, Humor, Making Tags, Travel, Animals, Wildlife, Reading
Books
Janet Evanovich's Stephanie Plum series, Stephen King, Debbie Macomber, Michael Connelly, James Patterson, Jonathan Kellerman, Chicken Soup for the Soul books
Music
MAROON 5, PINK
Movies
A DOLPHIN TALE, WE BOUGHT A ZOO, AVATAR
TV Shows
The Voice, The Walking Dead, Mob Doctor, Emily Owens, Chicago Fire, Bones, The X Factor, Pit Bulls and Parolees, Criminal Minds, CSI: Miami, CSI: New York, CSI, Blue Bloods, Fringe, American Idol, Billy the Exterminator, Dog the Bounty Hunter!, Face Off
Favorite Foods
Mediteranean, Seafood, Greek, Chinese, Mexican, Thai
Favorite Places
Daytona Beach Florida, Myrtle Beach South Carolina, Gatlinburg TN, North Carolina, Smokey mountains in Tenessee, Upper Peninsula of Michigan
Can't Live Without
MY DAUGHTER, FAITH, FAMILY, FRIENDS
Introduce yourself to Connie
My Butterfly Rewards
Most recent activity (up to 500 gifts shown)
---
I've earned Butterfly Credits