"Give a little gain a Heart-Give a lot gain a Soul."

Milpitas, CA, USA
female, age 55
committed relationship, 2 children
OWNER
Speaks: English
Joined Jul 30, 2006


Causes: Endangered Species Preservation, Government Reforms, Protect America's Forests, hunger, Children's Welfare, Seniors' Rights, Homeless issues, Protecting children, Marine Wildlife, Endangered Species, Animal Welfare, environment, PRO LIFE, world peace, dog

Activities: Antiquing, Beachcombing, Books - Collecting, Camping, Concerts, Cooking, Gardening, Home Improvement, Writing, Volunteering, Travel, Shopping, Prayer, Photography, Listening to Music, Movie watching





Want to control growth? Let the people vote! SAVE FLORIDA'S WILD LIFE!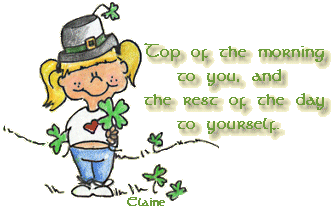 Lord, make me an instrument of Your peace,
Where there is hatred, let me sow love,
Where there is injury, pardon,
Where there is despair, hope,
Where there is darkness, light,
Where there is sadness, joy.
O divine master, grant that I may not
So much seek to be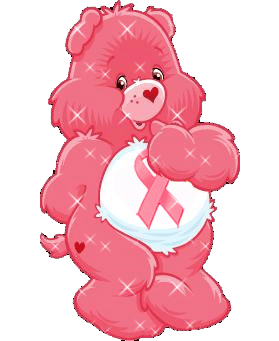 Joined
Jul 30, 2006
Activist Aspirations
Casual
Here for
Meeting Friends, Professional Connections, Support a Cause
Group Host of
none yet
Groups
Canine Concerns: Stop Puppy Mills / Dog Chaining & Fighting, Care2 Feedback and Suggestions, Defenders of Wildlife, Dog Lovers, Expression Through Images, Greenpeace, Hugs and Hope, Jane Goodall Institute: Race for the Primates, NATURE PROVIDES, PETA - People for the Ethical Treatment of Animals, People Helping Animals, Animals Helping People, Race for the Big Cats, Reforming Our Democracy!, Roadless Area Activist Network more »
Hometown
California girl
Homepage
Birthday
June 23, 1963
Languages
English
About Me
I would say that I am the product of working in a corporate world and finally realizing that money is not what makes a person's value and worth. I have come to realize that spending time with family and helping others is more important than the type of car I drive. Left it all behind to be a stay at home mom, work at home and devote my time to reaching out to others. I spend my time on Ebay selling religious items and try to help as many as I can through organizations that mostly pertain to children and health. I would say I have a sense of humor but also a very sensitve and deep side to my personality. I am very blessed to have found out that Life is what you make it..and what you give rather than a paycheck and a Bmw.
Introduce yourself to debbie
Lifestyle
Pets
BLACK LAB
Activist Aspirations
Casual
Political Leaning
Depends
Religions
Christian - Catholic
Eating Habits
LOVE VEGGIES, Coffee - Now!, green tea drinker, Almost Vegetarian
Wild Fact About Me
Had my first son at 16. I am glad as it kept me on a good path and made me grow up qickly. We are so close and he is a wonderful person!
My Philosophy
If we do for others and give unselfishly of ourselves and our time God will always provide love, food and shelter.
What Gives Me Hope
PRAYER AND GOD
MY FRIENDS AND FAMILY
If I were Mayor, I'd make the world a better place by
PROMOTE PEACE, HELP HOMELESS, FIND A CURE FOR CANCER, RID THE WORLD OF DRUGS.(THEY MESS PEOPLE UP!)
What/who changed my life and why
My two boys have made me want to be a better person and role model. I want the world to be a better place for the next generations to come.
What Bugs Me
People who dont help themselves, George Bush, injustice, liars, Any one that would hurt an animal, Any one that would hurt a child, intolerance, RUDE PEOPLE
Passions
family & good friends, helping others, animals, love, children, spirituality
Inspirations

What Scares Me
BOMBS AND WAR
Favorites
Role Models
Jesus Christ, Mother Theresa
Quotation
Blessed are the pure at heart for they shall see God.
To me this means it is not about where you live, your clothes, your car or bank account. If you have a pure heart, good inside then you will see God one day.
Interests
Antiques/Collectibles, Children, Interior Design, Music, Pets, Photography, Spirituality/Philosophy, National Parks, Entertainment, Gardening/Farming, Humor
Books
Natural Healing/Remedies, gardening books, Interior Design, cooking, spirituality, poetry, Broken wing, The Prophet by Khalil Gibran, Bible and related
Music
The group Train, AeroSmith, Santana, Chantel Kreviasic, The frey and any and all types of music
Movies
city of angel, girl interupted, maid in manhattan, Fight club, land before time, Garden state, Eternal sunshine of spotless mind, Gilbert grape
TV Shows
Flip That House, Six Feet Under, 24, Greys Anatomy, Animal Channel, CNN and Fox for news
Favorite Foods
sushi, veggies, chocolate, thai, chinese, mexican and Italian.., does that cover it all?
Favorite Places
home, CHURCH, ON LINE, BEACH, CAMPING, SAN FRANCISCO, LAKE TAHOE, HAVING DINNER WITH FAMILY OR FRIENDS, IN FRONT OF A FIRE, ANTIQUE SHOPPING, THE BEACH INN
Can't Live Without
MY BOYS, GOD, CANDLES, MY SISTERS, PRAYER, MY DOG, HOPE
Introduce yourself to debbie
My Thank You Notes
Apr 17, 2015

view card
My Butterfly Rewards
Most recent activity (up to 500 gifts shown)
---
I've earned Butterfly Credits