"to drop 200 Lbs in the next 3 years 2 pounds at a time"

San Angelo, TX, USA
male, age 55
single, 2 children
Speaks: Learning liberal lingo, Texan, American slang, Redneck, English
Joined Sep 15, 2006


Causes: End Affirmative Action, Age Discrimination, Against Anti-Semitism, Gun Control - Against, Men's Rights, Immigration Control - pro, Pro-Life, Smokers Rights, Tax Reform, Veterans Rights, Welfare Reform




Here to challenge thoughts of others, expand my own thoughts, and to promote love not hatred.
* I am here because I believe in making the world a better place.
* I believe in treating others with trust and respect.
* I believe everyone has something to contribute.
We all agree to follow Care2 Code of Conduct, but proper conduct is all too often lost in the complexities of interpretation. This simple pledge can serve as a reminder, and sticking the button on your profile says to others "I'm committed to this, I want it to be known publicly, feel free to hold me accountable."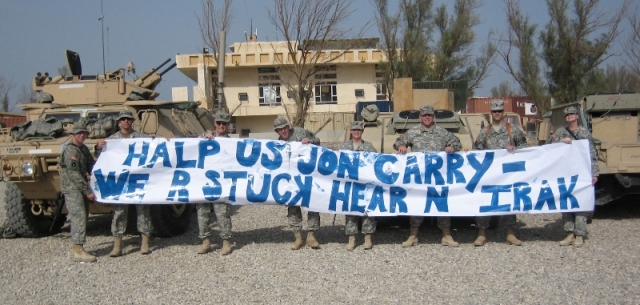 Hometown
Everett, WA
Homepage
Birthday
Dec 28, 1962
Languages
Learning liberal lingo, Texan, American slang, Redneck, English
About Me
Loving Man, feeling blessed every day that I am alive in this Great Country. A Great American Patriot
Introduce yourself to Anton
Lifestyle
Pets

Activist Aspirations
Casual
Political Leaning
Conservative
Religions
Christian - Other
Eating Habits
Coffee - Now!
Wild Fact About Me
A Rabid Patriot! God Bless America!
My Philosophy
if it will not be written in the history books a hundred years from now... it is probably was not that big of a deal.
What Gives Me Hope
God, Then Children
If I were Mayor, I'd make the world a better place by
Make welfare people do community service (lets say $20 bucks an hour) so if they get like $500 a month on welfare, they would be required to do 25 hours of service. It would be giving those people "skills" so they can get a job, and it would benefit the community.
What/who changed my life and why
The Bible... because every thing that can be imagined has been done there, War, Rape, Murder, Peace, Love, Charity.
What Bugs Me
slow cars in the fast lane
Passions
Cooking
Inspirations

What Scares Me

Favorites
Role Models

Quotation
Interests
pets, Automobiles, Aviation, Electronics, Herbs, Holistic Health, Homeopathy, Internet, Military / Veterans, Music, Nanotechnology, Nutrition, Politics, Water Purification
Books

Music

Movies

TV Shows

Favorite Foods

Favorite Places

Can't Live Without

Introduce yourself to Anton
My Butterfly Rewards
Most recent activity (up to 500 gifts shown)
---
I've earned Butterfly Credits