"A Voice For The Voiceless...Animal Lover - Kay HelpSaveAnimals"

Denver, IA, USA
female, age 107
married, 1 child
Speaks: english
Joined Mar 25, 2009





Crazy for elephants, dogs, cats, dolphins... animals
Voice For The Voiceless!
http://albert-schweitzer-stiftung.de/
(only in German)
http://www.tierrechte.de/v10001000.html
(only in German)
Society for Dolphin Conservation Germany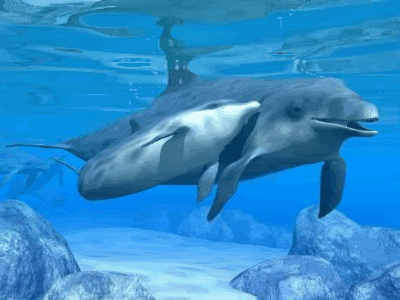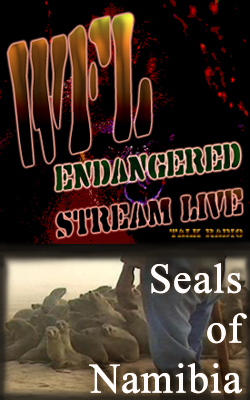 Ned,
October 10, 1987 ~ May 15, 2009

The Elephant Sanctuary in Tennessee
Please visit:

Boon Lott's Elephant Sanctuary
Fighting for the Rights to a cruelty free world
WILDLIFE1.COM
Wildlife Community Network
Thanks for visting my site. If you think and feel the same you are welcome to add me as friend! I would love to 'meet' animal lovers from all around the world.Have a nice day and take care!
Joined
Mar 25, 2009
Activist Aspirations
Rabid
Here for
Meeting Friends, Support a Cause
Group Host of
none yet
Groups
"SAVE OUR WILD MUSTANGS & OUR HERITAGE & STOP SLAUGHTER", (PTT) Peace Think Tank, * ~ GREENSEAS & FRIENDS~HELPING THOSE IN NEED ~ *, *Endangered Species in Peril*, A group to be greenforever, ADD SOME MUSIC TO YOUR DAY*, ANIMCORD: Would you like to save abandoned animals?, All Animal Activist, Alternative Transportation, American Coyote Awareness, Animal Advocates, Animal House, Animal Information, Animal Rescue and Sanctuary RRI more »
Hometown
Homepage
http://www.facebook.com/kay.helpsaveanimals
Birthday
Aug 29, 1911
Languages
english
About Me
Animal Lover!!

Until Every Cage Is Empty!!!

(\____/) Put this bunny on
(=0_0=) your Page if you're
(")__(") AGAINST ANIMAL ABUSE!!!
Introduce yourself to Kay
Lifestyle
Pets
dwarf lop rabbit
Activist Aspirations
Rabid
Political Leaning
Religions
atheist
Eating Habits
Strict Vegetarian going Vegan, almost vegan, Try and Eat Healthy
Wild Fact About Me
I hate intolerant people!
My Philosophy
Live and let live! Help the helpless. Be a voice for the voiceless!

"Don't breed or buy when homeless pets die!"
What Gives Me Hope
Caring People; ARA
If I were Mayor, I'd make the world a better place by
I would shut down factory farms,close puppy mills. Animal abuse or cruelty would never be tolerated. Animals would not be experimented on, or killed for their parts. I would stand for peace and freedom on earth.
What/who changed my life and why
What Bugs Me
Evil people, injustice, abusive people, ignorance, Any one that would hurt an animal, Any one that would hurt a child, slaughterhouses, puppymills/animal testing, circuses with animal acts, Fur Farms and Fur as Fashion!, factory farms!!!
Passions
my family, my daughter, animals, LIFE!!!, reading, peace, earth, nature, making a difference
Inspirations
the beauty of nature, animals, ocean, the sun coming up, blue skies
What Scares Me
Is how cruel the people of the world are, global warming, abusers, War and Terrorisms, puppy mills, animal abuse, animal testing, Factory Farms, slaughterhouses, moral direction of our society, Violent people, Religious Extremism
Favorites
Role Models
Albert Schweitzer, Jane Goodall
Quotation
"Saving one animal won't change the world, but it will change the world for that one animal"
Interests
animals, internet, gardening, Books - Reading, pets, music
Books
Tess Gerritsen, Barbara Wood, Marion Zimmer Bradley, Agatha Christie, Anything by Charlotte Link, Anything to do with animals and nature, Harry Potter Series, Patricia Cornwell, J.R.R. Tolkien
Music
all kinds
Movies
Horse Whisperer, Interpreter, Constant Gardener, Hidalgo, comedies, Gone with the Wind, Lord of the Rings, Harry Potter, Forrest Gump
TV Shows
documentaries, x-files
Favorite Foods
tomatoes, falafel, spaghetti, rice, potatoes, veggies, fruit
Favorite Places
nature, scotland, london, italy, ireland, germany
Can't Live Without
laughter, animals, family, nature, water, air
Introduce yourself to Kay
My Butterfly Rewards
Most recent activity (up to 500 gifts shown)
---
I've earned Butterfly Credits