A Part of You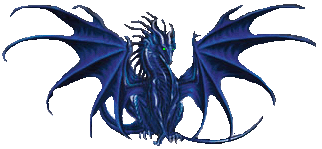 The chaos always seems to trickle down
From leader to fodder is hatred found.
Two wrongs do not make it right
Neither do three or more to fight.
None of the reasons are clear
As from afar I watch in tears
The world going crazy on the news
Due to someone's religious views.
Another's money and power
As they explode and scour
The earth and her people too,
Is it really between me and you?
No…No…please don't fight now
No reason to kill or abuse to allow
Breathe deep in the coming gloom
As darkness invades the cold room.
Stop the violence and the pain
Let peace prevail and remain
A part of you.



Desperate in Hateful Streets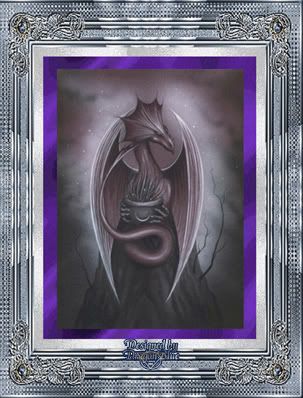 One million plus children

homeless and abused,
Some run away from

homes were they are used--
As sex toys, beasts of burden

with beatings extreme,
In the shadows of the streets

they learn to be mean.
What happened to their

American
dream of
life and liberty?
Where are their
defenders
of rights
as
part of humanity?
Can we not see
juvenile
cages
over fill
with ease?
Prisons confines the
young ones,

desperate in
hateful streets.
What future do
they hold
in their
heart and mind?
Does this society
empathize
with
what they find?
I hear so many
defeated

spirits
cry in the dark--
Begging for mercy,

forgiveness

and a chance
to embark ...
On a journey
of knowledge

without pain
and retribution.
In a cruel world
that seeks
nothing
but cold execution;
For committing
desolate acts
to
hold onto
their dignity,
And lift their
face in pride
and
self worth
for the amenity—
A life force they are
gifted with
until we
break them in two,
With our fool judgment,
jail cells
and empty laws
of righteous due.
Share in their pure
essence which is

given to all as
a simple truth,
Seek within for
compassion within

your soul for the
invisible youth.



Dreams of Dragon Blue - I


I feel thee through
the sheer mist

Dragon Blue
our aura's kiss.
My soul to yours

With elements four,
One we become

Beats of a drum…
Only through the
Dragon Speak,

Comprehension
will I reach.
Thy voice is high~

We become I.
Thy tone is true

No longer two.
Only with purest of magick

As the most powerfully potent~
May ye interpret this song

Through words to belong…

Partially reveal

To learn and instill
Unlock thy Wyrd to humanity

Unconditional love is one key!
Divine pleasures are
shared in streams

Filtered of two to
one between
High voltage energy
Rhythm in counts of three.
The sun is the moon

Water at high noon…
Fires are the ice
Crystals are tides.
Choose thy Athame

With fierce loyalty!
Thy home; thy hearth

Gifts of heart, of earth.



Dreams of Dragon Blue -
II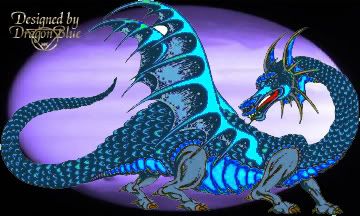 Ye must determine

Through evaluation
Where and what home means

Before this riddle will be seen.
Then must ye match it

With thy inner magick

Sequence willed exact

Synchronized; elastic.
Discord is Between
Balanced Harmony…
Then ye shall receive

The answers ye seek!
Once ye obtain the note

Swirl in rainbows moat
Through desert
dreams ye will find

Self centers,
connects the line…
Spherical within
quartered wheel

Send forth the light
of cold blue steel!
Gaea's forces
are to ground.

Chant thy Wyrd;
clear in sound.
See with thy
spirit's eyes…
Listen to hear

with thy heart's ear…
Soon all fits together
again, for only then

Shall thine own journey
on this quest end!
Winter brings birth

New paths of worth.
Look to the tallest peak of snow

In lands above yet high below…
This journey ye shall lead
with honor in truth;

So 'tis the message in
dreams of Dragon Blue.