"My Journey to the white paper"

New Britain, CT, USA
female, age 47
single
Speaks: English
Joined Jan 22, 2005


Causes: Free Meaningful Education for all., NAVS, Pat Brody Shelter for Cats, Friends of the Manchester Animal Shelte, Animal League Defense Fund, Alley Cat Rescue, ARF, CT Votes for Animals, Best Friends Animal Society, Our Companions, NO-KILL Solutions

Activities: Family &amp, friends, Spending time with my animals, Listening to Music, living naturally, Couch to 5K, P90X, sketchbook project artist, Humane Educator, FERAL20 XBOXLIVE, Volunteering, Art, The Secret, Journal Keeping, swimming, Drawing/Sketching, Cafes, People Watching




I love them all!!!!!!!!!!
"Those who experiment on animals should never be able to quiet their own conscience by telling themselves that these cruelties have a worthy aim."
- Albert Schweitzer, physician/Nobel Laureate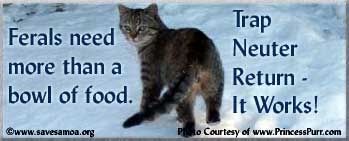 http://www.nokilladvocacycenter.org/



NATIONAL LEADER OF NO KILL MOVEMENT INTRODUCES
NEW BOOK CALLING FOR AN END TO THE KILLING
OF HOMELESS ANIMALS IN SHELTERS
Redemption: The Myth of Pet Overpopulation and the No Kill Revolution in America
Exposes Annual Killing of 4.1 million Cats and Dogs as Unnecessary, Offers Lifesaving Blueprint
In communities throughout the United States, rescue
groups, animal lovers, good Samaritans and No Kill
shelters are demanding change. Rejecting the failed
notion that the best we can offer homeless animals is
a "humane" death.

TOGETHER we CAN do it!




PLEASE CHECK OUT MY SHARES

&
ALERTS! THANKS



I GOODSEARCH for Best Friends Animal Society, Kanob Utah AND Our Companions Domestic Animal Sanctuary, in Bloomfield, CT.


Which Hogwarts house will you be sorted into?




REMEMBER LAUGHTER IS ALWAYS GOOD MEDICINE!!!!!


Joined
Jan 22, 2005
Activist Aspirations
Enthusiastic
Here for
Meeting Friends, Job Search, Professional Connections, Support a Cause
Group Host of
none yet
Groups
(APPPN) A Petition Posting & Peoples Network, A Dog-Gone Good Natural Pets Group, A WOMANS BEAUTY & HEALTH CRUELTY FREE!, ANIMAL HOTSPOT...THE INFORMATIVE PLACE, ANIMCORD: Would you like to save abandoned animals?, Abolish Animal Abuse, Acoustic Coffee House, Aimee's Cool Stuff, Amnesty International, Animal Legal Defense Fund, Beats4Change, Canine Concerns: Stop Puppy Mills / Dog Chaining & Fighting, Care2 Feedback and Suggestions, Cat Addicts Anonymous more »
Hometown
CAPE COD
Homepage
http://www.brandfearless.com
Birthday
Oct 08, 1971
Languages
English
About Me
Compassionate, intelligent, resilient, creative, loyal, strong, open-minded, caring, and willing to stand up for what I believe in. Survivor of 2 autoimmune diseases: Crohns/UC diagnosed 2007 and Alopecia Universalis in 2011. they docs said it would not come back BUT my hair is growing back =) I also have an ileostomy as of 2011 and it is not slowing me down. I completed the Boston Dirty Girl Mud Run in July and the Shape Diva Dash in MA in August =) I am strong not sick and ready to move onto the next journey. KIA KAHA! Find the answers: go to white paper & say who am I?
Introduce yourself to Kim
Lifestyle
Pets
rescue cats, 3 rescue dogs
Activist Aspirations
Enthusiastic
Political Leaning
Liberal
Religions
believe in a higher power, animal spirit guides, Spiritual connection with nature
Eating Habits
vegetarian, no gluten, no dairy, no wheat, raw juices and smoothies, tea, Coffee - Now!, no red meat, organic, Raw Foods, Homemade healthy whole foods, lots of water, Keep it local and organic
Wild Fact About Me
BEFORE BECOMING GROUNDED I MOVED 9 TIMES IN 11 YEARS
My Philosophy
EVERY SMALL ACT OF KINDNESS HELPS,&
EDUCATION IS THE KEY TO CHANGE.
What Gives Me Hope
Animals, my parents, brother, nieces, my former students, rescue workers, teachers, artists & writers, and volunteers.
If I were Mayor, I'd make the world a better place by
World wide agenda of:creating a No-Kill Society for animals, respect for our children & elderly, and opening the minds of those whose minds have been closed for far to long.
What/who changed my life and why
My life has changed dramatically over the years and all for the better even with many health challenges. With every experience and encounter I have had I walked away changed. The experience could be amazing and positive or trying and difficult but ALL have made me who I am today. I believe all of these events have changed my life in some way.Be it experiences with my family,loved ones, major health challenges,myself as an individual, my past 15 year career as a teacher, my loving animal companions and rescues I have met along the way, the students and friends. Each moment I grow and each moment I am grateful for.
What Bugs Me
People who see but prefer to be blind, Breed Specific Legislation, Destroying the planet !!!, Any one that would hurt an animal, Any one that would hurt a child, animal testing, euthanization, injustice, ignorance
Passions
broadening my horizons, making a difference, my family, nature, spirituality, peace, learning, earth, cats, art, animals
Inspirations
art, the beauty of nature, the sound of the ocean, my mother, my father, animals, my students, nature
What Scares Me
Religious Extremism, apathy, ignorance
Favorites
Role Models
Mom and dad, Nathan Winograd, buddha, animal rescue workers, Ani Difranco, bono, Michael Mountain, Mahatma Gandhi
Quotation
"I AM NOT AN ANGRY GIRL , SEEMS I'VE GOT EVERYONE FOOLED, EVERYTIME I SAY SOMETHING THEY FIND HARD TO HEAR, THEY CHALK IT UP TO MY ANGER AND NEVER TO THEIR OWN FEAR"...ANI DIFRANCO
Interests
Power to The Paw!, volunteering at animal shelters, teaching children, Mind/Body/Spirit, pets, Wildlife, Architecture, Art/Design, Body/Personal Care, Books - Author, Broadcasting, Computers, Counseling, Disabilities / Challenged, E
Books
Louise Hay, Douglas Coupland, Jeanette Winterson, Lilian Jackson Braun, Harry Potter Series, Anything to do with animals and nature
Music
Putumayo collections, jazz, U2, techno, classical, blues, celtic, Ani Difranco, reggae, rock, INDIE
Movies
comedy, FRIDA, LESS THAN ZERO, BEST IN SHOW, THE WEDDING SINGER, HIGHER LEARNING, DEAD POET SOCIETY, GREAT EXPECTATIONS
TV Shows
Documentary, CNN, SEINFELD, ART HOUSE FLICKS, COMEDY CENTRAL, STAND-UP, CARTOONS
Favorite Foods
whole bean organic dark roast coffee, smoothies, organic green juice, puer tea, veggies, maki rolls
Favorite Places
Home =), MassMOCA, MFA Boston, The Beach, Newport RI, Book Stores, Coffee Shops, The Ocean, Volunteering at Animal Rescue Events, Nature, my Parents Home, Cape Cod beaches, Boston
Can't Live Without
my cats, my dogs, family, Laughter and Love, animals, friends, learning, teaching, serenity, the ocean, sunshine, coffee, nature, music, art
Introduce yourself to Kim
My Butterfly Rewards
Most recent activity (up to 500 gifts shown)
---
I've earned Butterfly Credits