"Those who experiment on animals should never be able to quiet their own conscience by telling themselves that these cruelties have a worthy aim."
- Albert Schweitzer, physician/Nobel Laureate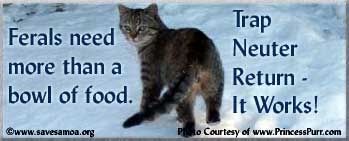 http://www.nokilladvocacycenter.org/



NATIONAL LEADER OF NO KILL MOVEMENT INTRODUCES
NEW BOOK CALLING FOR AN END TO THE KILLING
OF HOMELESS ANIMALS IN SHELTERS
Redemption: The Myth of Pet Overpopulation and the No Kill Revolution in America
Exposes Annual Killing of 4.1 million Cats and Dogs as Unnecessary, Offers Lifesaving Blueprint
In communities throughout the United States, rescue
groups, animal lovers, good Samaritans and No Kill
shelters are demanding change. Rejecting the failed
notion that the best we can offer homeless animals is
a "humane" death.

TOGETHER we CAN do it!




PLEASE CHECK OUT MY SHARES

&
ALERTS! THANKS



I GOODSEARCH for Best Friends Animal Society, Kanob Utah AND Our Companions Domestic Animal Sanctuary, in Bloomfield, CT.


Which Hogwarts house will you be sorted into?




REMEMBER LAUGHTER IS ALWAYS GOOD MEDICINE!!!!!