"To live life with respect to all creation; with Namaste; to make at least one person laugh everyday, then the rest of the day is gravy!"

Port Moody, BC, Canada
female, age 67
single
Speaks: Cat (meow-meow!), Canadian English and some French, Farsi (learning to speak only)
Joined Jun 17, 2011





Stuck in the Smokehole of Our Tipi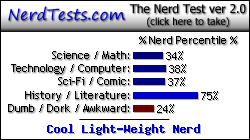 October 2 saw the birthday of Mohandas Karamchand Gandhi, better known as Mahatma Gandhi. The Indian luminary, famous for leading the Indian nation to independence in peaceful means, is deemed an inspirational figure to this day, over 60 years after his death in 1948.
As a tribute to Gandhi, here's a collection of some of his thought-provoking quotes.
1. ON LIFE
"My life is my message."
2. ON BEING A SOLDIER
"I regard myself as a soldier, though a soldier of peace."
3. ON FAITH IN HUMANITY
"You must not lose faith in humanity. Humanity is an ocean; if a few drops of the ocean are dirty, the ocean does not become dirty."
4. ON NONVIOLENCE
"Nonviolence is the first article of my faith. It is also the last article of my creed."
5. ON THE SEVEN SINS
"Seven social sins: politics without principles, wealth without work, pleasure without conscience, knowledge without character, commerce without morality, science without humanity, and worship without sacrifice."
6. ON TRUTH
"An error does not become truth by reason of multiplied propagation, nor does truth become error because nobody sees it. Truth stands, even if there be no public support. It is self sustained."
7. ON THE "STILL SMALL VOICE"
"
The only tyrant I accept in this world is the 'still small voice' within me. And even though I have to face the prospect of being a minority of one, I humbly believe I have the courage to be in such a hopeless minority."
8. ON LIBERTY
"I'm a lover of my own liberty, and so I would do nothing to restrict yours."
9. ON FORGIVENESS
"The weak can never forgive. Forgiveness is the attribute of the strong."
10. ON THE NATURE OF MAN
"A man is but the product of his thoughts. What he thinks, he becomes."
"..."Is violence ever justified?" he [Archbisop Desmond Tutu] talked about the process of truth and reconciliation, the transformative nature of forgiveness and the uniquely African concept of Ubuntu – 'I am me, because you are you', saying that when wars come to an end, only forgiveness enables people to fully move away from conflict."
"If you are not part of the solution, you are part of the problem. --- Eldridge Cleaver, Black Panther activist
"All men desire peace, but very few desire those things that make for peace"
- Thomas A. Kempis
"Because we all share this small planet Earth, we have to live in harmony and peace with each other and with nature. That is not just a dream, but a necessity." --- Dalai Lama, Tibetan spiritual leader
Thank you Bob Krieger! How Harper feels about universal health care. It is time to retire the inglorious Harper before he sends us all to hell in a hand basket!
"Never doubt that a small group of thoughtful, committed citizens can change the world. Indeed, it is the only thing that ever has."
- Margaret Mead, anthropologist
Trying to fill daddy's big shoes!
All the world is bubbles and kittens!
Hometown
Montreal, Quebec
Homepage
Birthday
April 17, 1952
About Me
Introduce yourself to Lynn
Lifestyle
Activist Aspirations
Casual
Political Leaning
Very Liberal
Wild Fact About Me
I was able to get my 93 yr old friend Geri, who has been afraid of cats all her life and has never even pet one before, to pet my cats Winnie and Annie while I held them. She was so awestruck by their softness and gentleness. Another friend, 82 yr old Edgar, wants to come back as my cat as he sees the love and attention they receive.
My Philosophy
Walk tall and carry a big hug!
For years I have seen a vision of the world with a bandaid across it. I believe we are all connected and that to slight one, is to slight all. Namaste
What Gives Me Hope
Malala Yousafzai
If I were Mayor, I'd make the world a better place by
I would outlaw extremism of any form or kind; I would mandate listening (not hearing) courses for all; I would mandate respect for all creation;
What/who changed my life and why
In 2007, my father, my step brother, my step father, and the love of my life, my cat Scooter all died within 5 months and then my mother was diagnosed with Alzheimer's disease. My friends told me that when I adopted my 2 male cats, my boys, in June the following year, I changed for the better. I regained a lightness of spirit and my heart was with love again. And then, when my little girl came along, that lightness and love grew even more. As my 93 yr old friend Geri says "What would we do without pets (for me --- cats) and trees!"
Favorites
Quotation
From the movie "Robinhood" with Kevin Costner and Morgan Freeman --- when a little girl asks the Moor played by Freeman "Did God paint you?" he replies "For certain little one. Allah loves wondrous variety."
"The fact that man knows right from wrong proves his intellectual superiority to the other creatures; but the fact that he can do wrong proves his moral inferiority to any creatures that cannot."
- Mark Twain
Introduce yourself to Lynn
My Butterfly Rewards
Most recent activity (up to 500 gifts shown)
---
I've earned Butterfly Credits