Hi Everyone! I've been gone for a little while but I hope to be making more rounds here.
Here's what's new:
I've done major work to my Pagan Online Coven. Everyone's invited. It's a very tightknit community and it's very private but it sure is a lot of fun. If you would like to come join us, Proud Pagan that you are then clickarooo
I truly am a busy lady around cyberspace. If you wanna chat with me I'm on Google Chat and my handle is DianaDuckling. Let me know that you're from care2 and I'll add you and we'll talk darlin', we'll talk a whole bunch.
If you want to read my blog and get more juicy bits on Feminism and Treehugging Radical Hippie GenXer's like me then I welcome you to
where you'll find good clean fun feminism.
Of course I'm keeping up with my Digital Activism. You know what that means eh? Digital Activism is writing letters, signing petitions and doing all kinds of work without actually going into the fray of things in public. Since I am disabled it makes it a little harder for me to do marches and such, so I have a blast doing it from the warmth and comfort of my home.
I even saved up for about 8 months just to buy this incredible computer I use to work that Digital Activism. Woop! Woop!
I'd like to give some props now to some organizations that people should know about.
I'm a

and so I am a proud supporter of
. I am an ovolacto Vegan so I still eat eggs (only free-range) and I still eat dairy products.
Oh, and the women who make up
are pretty cool in my book. Did you see what they did to
Condi?

Proudly Canadian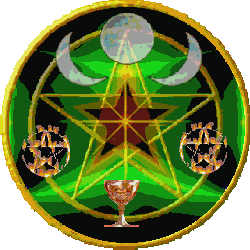 Clicking the pentacle will bring you to the NEW and IMPROVED Cybercoven.
Stamps I made (feel free to use them but just give Diana Boston credit) Thank u's!