"Saving our wild horses and to stop the BLM from removing them from our public lands"

Calais, ME, USA
female, age 75
single, 2 children
Speaks: English
Joined Jan 30, 2006





Do all we can to protect our planet and those that cannot speak for themselves!
A native of L.A., I came to Maine in 2001 for the serenity and pristine beauty abundant here. I chose to live in a country setting and enjoy being surrounded by nature's forests, streams, rivers and the abundant wildlife here. On my pond I can see beaver and deer, hear ducks and loons, and watch the occasional bald eagle that makes its home in the St. Croix Island on the River for which it is named.
Although it is breathtakingly beautiful here, I will be moving back to the West Coast to be closer to my children and grandchildren and will be looking for property in WA or OR where I can rescue some wild horses and retired race horses before they are sold to slaughter.
My mission is to save our wild horses from the illegal activities of the BLM and to save our wolves by any means possible
For more information on these issues, please see my Share Book.
Judy
http://www.youtube.com/watch?feature=player_embedded&v=ZlpdSjTQLxI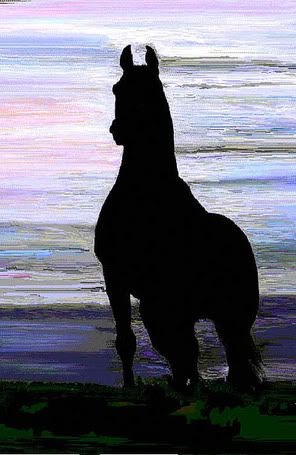 http://www.youtube.com/watch?feature=player_embedded&v=ZlpdSjTQLxI
SAVE OUR WILD HORSES & BURROS


PLEASE SIGN PETIONS
http://www.change.org/petitions/defund-and-stop-the-wild-horse-burro-roundups
http://www.change.org/petitions/stop-roundup-and-slaughter-auctions-of-wild-horses-now
http://www.petition2congress.com/3889/
http://petitions.moveon.org/sign/stop-the-excessive-roundups
Trailer for America's Wild Horses, the Documentary by Simone Netherlands
http://www.youtube.com/watch?v=sdSTVxzQKao
End Horse Slaughter
Watch this non-graphic video by Simone Netherlands on why we need to pass the S.A.F.E Act and end horse slaughter of American Horses!
Simone Netherlands
http://www.youtube.com/watch?v=dAmit5iEkOU&feature=c4-overview&list=UUbgItIL_PWcbbyLImMA8uLw
PLEASE SIGN PETIONS TO BAN HORSE SLAUGHTER
http://www.thepetitionsite.com/853/571/391/end-horse-slaughter/
http://www.ipetitions.com/petition/endhorseslaughternow/
http://www.change.org/petitions/stop-horse-slaughter-6
http://www.change.org/petitions/tell-president-obama-and-congress-to-ban-horse-slaughter-safe-act-s-541-h-r-1094
http://www.change.org/petitions/stop-slaughtering-horses-in-the-us
http://www.change.org/petitions/united-states-congress-pass-the-safeguard-american-food-exports-safe-act-h-r-1094-s-541
http://www.change.org/petitions/boycott-beef-until-the-sa-f-e-act-is-passed
https://www.change.org/petitions/united-states-congress-pass-the-safe-bill-safeguard-american-food-exports-act-s541-hr1094
http://www.change.org/petitions/overturn-the-legalization-of-horse-slaughter-for-human-consumption
http://earthjustice.org/our_work/campaigns/fracking-gone-wrong-finding-a-better-way
PLEASE SIGN PETIONS TO END FRACKING
Global Frackdown
https://secure3.convio.net/fww/site/Advocacy?cmd=display&page=UserAction&id=234
US:
http://www.stopfrackingnow.com/
https://www.change.org/petitions/farmers-and-food-producers-against-fracking
Canada:
http://www.change.org/petitions/premier-clark-don-t-give-away-our-fresh-water-for-fracking
SAVE OUR WOLVES
PLEASE SIGN PETIONS TO OUR WOLVES
https://secure.earthjustice.org/site/Advocacy?pagename=homepage&cmd=display&page=UserAction&id=1487
http://www.change.org/petitions/wolves-need-federal-protection
http://action.keepwolvesprotected.com/page/s/collect-signatures
http://petitions.moveon.org/sign/relist-wolves
singular ecosystem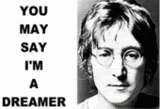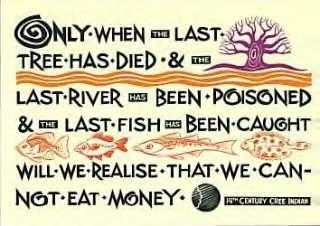 Do all we can to protect our earth!
**********
Reflections

by
J Antonia Elliott


© 2000




A child of nature I was born
A spirit gifted with love and freedom

Nurtured by wisdom borne of goodness

And reverence for all that is of the earth
The gentle breeze, a ray of sunshine, a thunderstorm

The fragrance of wet grass from a new rain

A trail littered with leaves t
hat crackled beneath my feet as I ran free

The smell, feel, and love for horses

The sense of freedom, and the wonder of solitude
as I rode along the wooded trails s
heltered by majestic maples, giant pines and scrub oaks

Lying in a field of wild grass w
atching the clouds float swiftly by, c
radled by the feeling of contented solitude

and rocked within the loving arms of nature
Even as a child these things were all that was good

I never felt fear from the thunder
Instead it brought me a sense of excitement
I know not why, yet still today I feel the same

As a child, I felt the embrace of love and a warm hearth
Felt the splendor of a hot bubble bath a
s I listened to the howling wind outside my safe haven
Love for all the elements was taught to me

Or perhaps it was a gift of birth
Perhaps a bit of both

...
I am not certain



The earth speaks to me

The forest calls to me
Has it always been thus?
I believe so, for in the wisdom of my years I look back now a
nd recognize the same feelings I had as a child
The same yearning for all that is beautiful and free
Yet, somehow along the path of life these things were all but lost to me
They were still there, but I was not
I suppose, upon reflection that it was I who was lost

For nature remains steadfast in its beauty
How does one lose the way, I mused?
That is a complicated issue, I fear...
It matters not

I could say that perhaps it was the city life and social pressure
Few trees there

Only buildings, tract houses
A marriage, two cars, two children a
nd a life style that was expected
Would this be the truth?

Perhaps

Does it matter?

I think not



What matters is now f
or I have returned to the person that I was born to be, knowing my destiny is the evolution of the person I was born to become
Like a butterfly that leaves the cocoon
Beautiful and
free

A part of nature and all its surroundings


The answer was formed in the majesty of the mountains
Within their forests the wounds of the past inflicted upon my senses slowly healed

I became whole again

There was a time I examined everything with scrutiny
I was skeptical, I was cynical, and I was a non-believer
I doubted and second-guessed my own sense of what was real
Faith was a missing component
I suppose this can be understood. for there was much in humanity that made me thus

I realized that although I was always there for those who needed me, they were seldom there for me

This was not problematic for I never gave with expectation
Hence disappointments were minimal

I learned that mankind was a disappointment in general , bent on destroying nature's beauty through carelessness and greed

I felt apart from this multitude of the masses

Was I better than the rest?

I think not
Was I different?

It would seem so
Thus, I felt a sense of separateness...a
spiritual being alone in a material world gone amuck
I learned that I could not trust

Giving love to anyone other than my children, parents and siblings w
as dangerous and painful



And then I let it all go
I asked for and received my answers

I became content within myself and looked for serenity within the beauty of the gifts bestowed upon us by the Creator

The majestic mountains, forests, lakes and streams
The love and reverence for all His creatures
The wild animals that live with honor and are true to their species
I am one of them

For a time I doubted that there was another being on the planet I could relate to

No one that could understand my soul

Therefore I was destined to walk life's path alone

But I was not bitter nor did I feel lonely

Somehow I sensed something was coming
I knew not what, yet I was ready

Was I told this in a dream?

I know not

Perhaps it was a sense of destiny... a sense that something was about to happen

I began by listening to my inner voice, or was it God answering my heart?

It was surprisingly easy after that first experience
The fact that I could feel it within me f
illed me with a sense of joy and wonder
Now I listen to my instincts and heed my feelings

I listen to my heart
I have learned to pay attention, and not to doubt the things I feel

I have learned to trust myself

My spiritual essence has risen victorious from the wars of life for I know my soul

Through God's grace, I can give and receive love with a free spirit and an open heart

Through God's grace, I have found spirits kindred to my own

Special beings who cherish the earth and are connected to all that dwell here

Who can recognize and understand who and what I am

I am a believer.

*****


Watch these daily - It will transform your life!
Live the Life you Love - Movie, by Kerri Kannan
http://www.youtube.com/watch?v=ss6F0szmp4Y
Louise Hay - You Can Heal Your Life Daily Affirmations
http://www.youtube.com/watch?v=UFj0kx0TvpE
Joined
Jan 30, 2006
Activist Aspirations
Enthusiastic
Here for
Meeting Friends, Dating, Support a Cause
Group Host of
none yet
Groups
"SAVE OUR WILD MUSTANGS & OUR HERITAGE & STOP SLAUGHTER", $ Boycotts $, (AGR) A Green Road, .Ethics in Progressivism, 60s The Swingin' Sixties!, 9/11 CONSPIRACY ! ! !, ANGELS, Acoustic Coffee House, Addressing Global Warming, All Animals Great And Small, An Attitude of Gratitude, Animal Activists, Backyard Wildlife Sanctuaries, Bird Conservation more »
Hometown
Burbank, CA
Homepage
http://www.one.org/
Birthday
Nov 20, 1943
About Me
Born and educated in LA, I moved to ME from CA in 01 escaping the city to embrace the splendor of the four seasons. Now retired, I pour my energies into the cause closest to my heart saving our wild horses. I enjoy reading/writing, gardening/cooking, have a passion for music, a dedication to and a love of horses, enjoy riding, theater/art, dining/dancing as well as fishing, boating, walking, camping and sitting by a campfire playing a guitar.
There is something spiritually fulfilling in the haunting sound of the loons on a moonlit night; thundering hooves beneath me as I ride across open fields; the warm, soft muzzle of a horse in the early morning; wind howling though the trees as I sit by a cozy fire; snow gently falling outside my window; once verdant trees resplendently transformed into brilliant hues of crimson and gold on a crisp autumn day; leaves crackling beneath my feet as I stroll along a country path; the pungent fragrance of the damp earth after a new rain; birds rejoicing in the coming of spring; a gentle breeze on a warm summer day; water lapping the side of a canoe as it glides through crystal water; the wind upon my face while sailing on the ocean. These are but a few of the treasured gifts that nature bestows upon us all. I am blessed to live surrounded by such beauty, and will do whatever I can to protect it.
Introduce yourself to Judith
Lifestyle
Activist Aspirations
Enthusiastic
Political Leaning
Liberal
Wild Fact About Me
As a teen, I rode my horse everywhere without saddle or bridle
My Philosophy
Live well, love much, laugh often
What Gives Me Hope
Each new day!
If I were Mayor, I'd make the world a better place by
Appoint an unwaveringly honest and capable individual as Secretary of the Department of the Interior who will reorganize the BLM and put the interests of the people and the wild horses under their protection above those of welfare ranchers who want to use our public lands to graze their cattle. We need to put a stop to subsidizing these ranchers with taxpayer dollars and let the horses run free on the lands allocated for them by the Wild Horses and Burro Act of 1971. Not allow special interest groups to make donations to political campaigns. Clean up our elections and keep big business out of politics.
What/who changed my life and why
"Never Cry Wolf" would be certainly one, because it taught me the family structure of the pack. We should all live with such love, loyalty and ethics of these beautiful creatures.
Favorites
Quotation
"The only thing necessary for the triumph of evil is for good men to do nothing." -- Edmund Burke
Introduce yourself to Judith
My Butterfly Rewards
Most recent activity (up to 500 gifts shown)
---
I've earned Butterfly Credits