"Magic is Afoot"

Chapel Hill, NC, USA
female
single
Speaks: English, Little more French, Little Swedish, Little Portuguese/Brazilan, little Italian
Joined Jul 28, 2004





Shadow, Friends, Starlite, Moonbeams, Magick is Afoot


In Memory of Shadow, 07.93 - 05.Aug.06. My best friend,familiar, the brown eyes that twinkled when we went for a walk. Soft fur of black & silver so soft to the touch when I petted him. A wee ball of fur, frightened the day he was rescued after only being in the shelter about 1 hour, I knew that moment Shadow was meant for me.Now those paw prints cover my heart when you crossed the Rainbow Bridge, left with memories of a lifetime. You were named so well you were indeed my shadow, where ever I would go so would you. In those brown eyes I saw unconditional love, maybe the truest and purest love I will ever know. Tonight as I think of 2 yrs 1 month ago, I know even if my heart if broken still, you are always near~with me day and night ever on guard. All our memories surround me as my heart still beats even though its broken, you live on until we meet again, of that I have no doubt. You sent me another Shadow girl, so like you she could be yours...one day soon she will come to live with me. She can't take your place, you are my number 1, but I know I can love her as I loved you, she is so like you in many ways and actions, a wee bit smaller and female. Shadow I miss you so much tonight.
Kathy, my Gypsy Sister, you enchanted my life finding you again. As you crossed over to rest a heart shattered. I will look for you again when 2 Gypsy princesses dance under a full moon. The sign is given. Until then I cherish the memories. Rob, friend, mentor, teacher, lover of life and healer; your memory lives on. Be free, my friend, you have given so much to so many.
My friends make every day a gift. Be happy, love more, fight less,laugh more. see the beauty around you, let it enchant your life. Open your heart to love and caring. In the end all we ever leave behind is what we have given in life. Make it count, someone will smile when they think of you.






Through these eyes I saw unconditional love. Shadow's paw prints dance across my heart. Someday''s I can smile remembering, other days another scar is added with a tear as I weep. In Memory of SHADOW


Click in memory of all who

need you. Click for Shadow.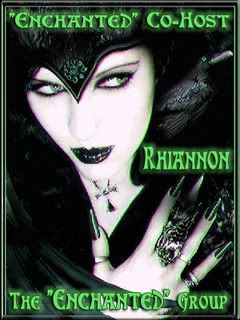 I



]



Tributes above for those that mourn loved ones and a nation that remembers the bridge collapse in Minnesota, and the beautiful campus of Virginia Tech saddened and stunted are the creative artwork done by a wonderful friend, Renee Thank you so much for sharing your creations, you are awesome.




I don't have to support war, for my first thoughts to always be with the brave men and women who put their lives on the line everyday to do their job. Sweet Shy remembers 3 of the nations who have troops doing their duty. Beautiful work, many hugs for sharing with me.



Today marks the 10th anniversary when the world farewelled our English Rose in a huge funeral and parade from St James' Palace to Westminster Abbey. I made this tag as a tribute to a wonderful woman who still today is sadly missed.
The rose I have used in this tag, I tubed of the Princess Diana rose named in her honour.
Christine 06.sept.2007






You can see Rhiannon's Amazon Wish List (Sandi) and make your own wish list at:

http://www.amazon.com/gp/registry/ZNE1X4MVCUS

The World's Best Day Planners, Wall Calendars and other Favorites:
http://www.7th-house.com

AWESOME WEBSITE:
www.scpeinc.org
Joined
Jul 28, 2004
Activist Aspirations
Enthusiastic
Here for
Meeting Friends, Professional Connections, Support a Cause, Other
Group Host of
Groups
40-60 plus-Friends Group, ANGELS, ANIMAL HOTSPOT...THE INFORMATIVE PLACE, ANONYMOUS R US, AROOO, Acoustic Coffee House, An Attitude of Gratitude, Animal Fanatics, Animal Lovers, Animal Wellness and Holistic Guidance for Animal Companions, Aromatherapy & Essential Oils, Astrology Graphics Of the 12 Characters and Meaning, Astrology and Divination, Being a Wombat more »
Hometown
Homepage
Birthday
Sept 12
About Me
I'm a laid back person, yet very passionate about things I hold close to my heart. Traveling is something I never tire of, its a great teacher meeting new people. If nature is the greatest teacher I have, then traveling is the flame that forever keeps my dreams alive. As a student of life, exploring different cultures, keeps me always a seeker of knowledge & understanding. Mother Earth and all Her gifts to mankind is a perfection when we respect her, we receive so much more than we realize by caring for Her. We don't own Her so let's not abuse Her, we are only guests. I am totally an animal lover, my Shadow gave unconiditonal love. Abuse of animals, children, and the elderly really are things you don't want me to know about. And of course, abuse of women I can't stand. Forever a beachbum, dancing on a beach somewhere in paradise is as close to my dream life as I can get. Just a woman, simple yet complex, multifacet in many ways, all I can be is just me. What you think of me, I guess you would have to decide for yourself.
Introduce yourself to Rhiannon
Lifestyle
Activist Aspirations
Enthusiastic
Political Leaning
Wild Fact About Me
You wouldn't believe it!! So I will have to write that book.
My Philosophy
It Is Not The Number of Breaths You Take, But the Number That Take Your Breath Away
What Gives Me Hope
Each day the Sun rises I have another chance to become better than the day before. Gazing at the Moon each night I am reminded of the beauty of natures perfect balance; the duality of all things. Most everyone seeks the same things in life just in different ways. My TRUE Friends are the jewels of my life, that gives me hope for just one more day.
If I were Mayor, I'd make the world a better place by
Are you REALLY sure the powers that be want to know? They may not like it! I might hand out a lot of pink slips to people who thought they couldn't be replaced. Even I think I could do no worse!
What/who changed my life and why
My Dad He is my hero still. He passed away when I was far too young.
Favorites
Quotation
It's Not the Number of Breaths You Take, But the Moments That Take Your Breath Away
Introduce yourself to Rhiannon
My Butterfly Rewards
Most recent activity (up to 500 gifts shown)
---
I've earned Butterfly Credits