"~Peace~Love~Light~"

Greenwood, IN, USA
female, age 55
married, 2 children
Speaks: English
Joined Jul 21, 2005


Causes: So many things I can't name them all!, I support many causes..., Animal Welfare, poverty, literacy, Drunk Driving, Civil Rights, Peace &amp, amp, Nonviolence, pollution, Protect America's Forests, Violence against Children, Violence against Women, Womens Rights, hunge

Activities: Antiquing, Arts/Crafts, Auto Racing, Beadwork, Chakra Balancing, Cooking, Croquet, Drawing/Sketching, Football (American) - Watching, Gardening, Home Improvement, Jewelry Making, Journal Keeping, Yoga, Writing, Wine Tasting, Wildlife Observation, Walkin




~Spread Peace & Love~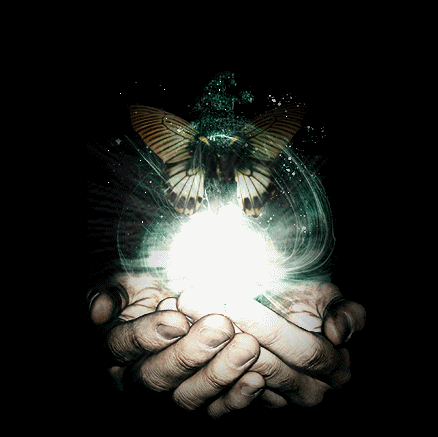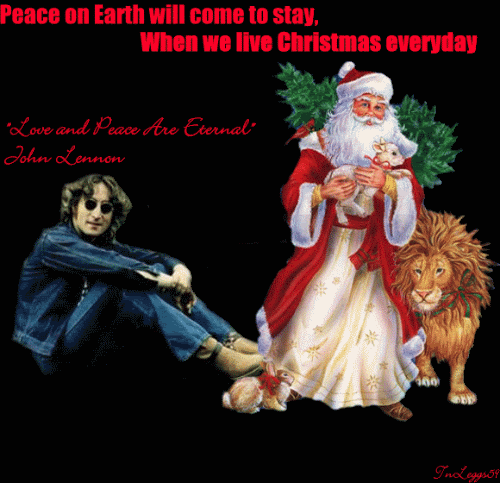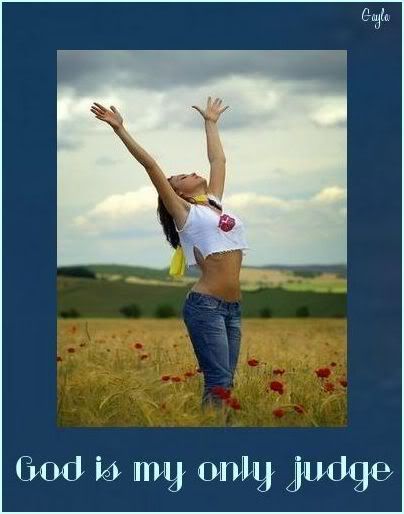 ~My Adopted Pow-Mia~

PLEASE JOIN MY POW-MIA
ADOPTION GROUP HERE AT CARE2

Click Photo--->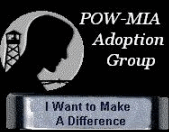 My newest book that my granddaughter and I wrote and illustrated.

Publication date July 4th, 2009.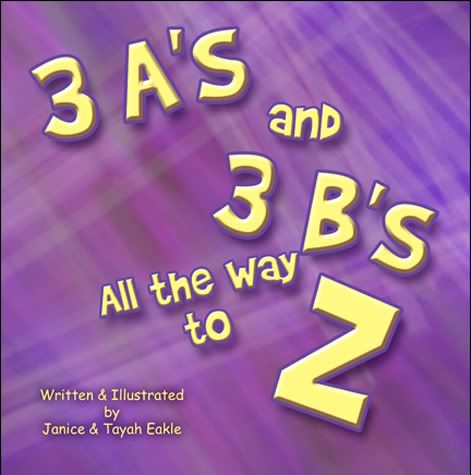 (Click Photo 4 more information about the Book)


~About My Book Of Poetry~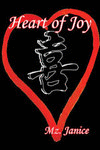 (Click Photo 4 more info on Book)
ISBN # 1-4137-8448-8
~Available Online~
publishamerica.com
barnesandnoble.com
amazon.com


The book is dedicated to my mother "Joy" who passed away at the age of 43, after loosing her battle with breast cancer. The book is also dedicated to my grandmother "Beaulah" who passed away at the age of 82 and the year my book was published....

I love and miss both of them dearly, but I do know that they are both in a-

"Better Place"

Here is a sample of my "Poetry"
The Plaque Above was made for me from my Aussie Friend Barry W.
~I Believe In Angels~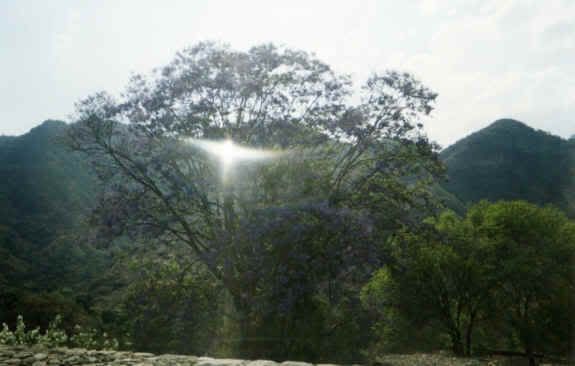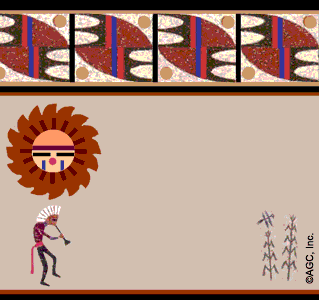 Thank You 4 Reading!!!!
Have A Blessed Day!!!
Joined
Jul 21, 2005
Activist Aspirations
Casual
Here for
Meeting Friends, Professional Connections, Support a Cause
Group Host of
none yet
Groups
AUTISM Research, Resources, and Reality, Aimee's Cool Stuff, Assistance to the Incarcerated Mentally Ill, Calling All Disabled, Medicaid, SS, Medicare Recipients, Disabled Support, FEMALE ARTISTS - CREATIVE WOMEN, FIND THE BEAUTY ON THE EARTH, Friends In Need: chronic illness & pain support, GRAPHIX & SIGGIES FOR THE TAKING, Graphics Galore, MAGICAL SECRET GARDEN, NATURE PROVIDES, Native Children's Survival, One Love. One Heart. One People. more »
Hometown
Born in VA Rside in IN
Homepage
http://www.knottsnstitches.webs.com
Birthday
Oct 17, 1963
Languages
English
About Me
Wife/Mother/Grandmother/Author/Poet/Childre
n's Author/Activist & Your Friend......

I am easy going, peaceful, loyal, friendly, respectful of others, unconditionally loving, people say that I am funny.

I am creative, artistic, & very much into life...
Live Life today to it's fullest...

~Peace~Love & Light~MzJanice~
Introduce yourself to MzJanice
Lifestyle
Pets
Lovely Mixed Breed- Missy, Black Lab Chow- Lucky Dog
Activist Aspirations
Casual
Political Leaning
Religions
Spiritualist
Eating Habits
Keep it Healthy
Wild Fact About Me
LOL...The only person on earth who knows this- My husband,best friend and soul mate!!!
My Philosophy
Live life today at it's fullest; tomorrow may never come. Be kind to each and everyone/everything. We as peaceful human beings- should try to make a difference in human mankind.

I am not afraid of Dieing, but, I am afraid of Not Living!!!
What Gives Me Hope
Faith, Hope, Unconditional Love and Light, Peace, Peace Within
If I were Mayor, I'd make the world a better place by
Promote World Peace
Human Rights Involvement
Native American Involvement
Make sure that the elderly, mentally challenged, disabled, veterans and the needy are provided a home/food/medical needs.
Environment Global Warming Involvement
Wildlife, Forests, Oceans are Protected
What/who changed my life and why
My husband has always been a great inspiration in my life. We were HS sweeties. I think back now if I hadn't married young (age 17) and had my children young, I probably would have lost it. My mother passed away when I was 22yrs old. I was a wife and a mother of two at the time. She as well changed my life. Mother was an Angel...This now I know, and have known for many years.
What Bugs Me
People whom do harm unto others, people who WON'T use their minds!, people who steal and harm others, people who rape, People who can't be their self, Litter Bugs!!, liars, arrogance, any one that would hurt a woman, bullying, Drunk Drivers, abusive people, cruelty, A
Passions
God and Jesus, My Family, Nature, Music, Love, Writing Poetry, Art, Unconditional Love, Promote Peace and Love
Inspirations
~God~Love~Family~
What Scares Me
The movie the Exorcist, I saw it when I was young, scarred me to death!!!
Favorites
Role Models
God, Jesus, Arch Angel Micheal, Rapheal Angel Of Healing, Arch Angel Gabriel
Quotation
"Millions of spiritual creatures walk this earth unseen, both when we wake and when we sleep....John Milton"
Interests
"I have many interestes"...Animals - Pet, Wildlife, Antiques/Collectibles, Art/Design, Internet, Landscaping, Meditation, Metaphysical Products, Mind/Body/Spirit, Music, Body/Personal Care, Books - Author, Native American Products
Books
Self improvement, true stories, the Bible, Prescriptions for Nutritional Healing, Jonathan Livingston Seagull, Any books about ANGELS, Mysteries, spirituality, poetry, ~My Book~ Heart of Joy
Music
All Types Of Music...Music Heals
Movies
Too Many To List
TV Shows
I do not watch much TV
Favorite Foods
Berries, Nuts, Yogurt, Pasta Salad, Tuna Salad, Fish, Home Baked Items, Fresh Veggies, Fresh Fruit
Favorite Places
Mother Earth, The Sky, The Ocean, The Mountains
Can't Live Without
Spirit Guides, Guardian Angels, God and Jesus, My Family, Peace, Unconditional Love, Faimly, Friends
Introduce yourself to MzJanice
My Butterfly Rewards
Most recent activity (up to 500 gifts shown)
---
I've earned Butterfly Credits