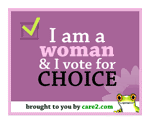 Athena's Blade: Pagans Against Child Predators
Help keep our greatest treasures safe-know how to protect our children
http://groups.yahoo.com/group/AthenasBlade
'Are there any feelings
other than grief and defeat
in this city which eats her children?'
Donia El-Amal Ismail
If you or anyone you know is being abused, please, please go to the
National Coalition Against Domestic Violence
http://www.ncadv.org
The Spiral Goddess Grove
http://spiralgoddess.com
The Pagan Review:
reviews of New Age books and music.
www.myspace.com/thepaganreview
~The Blind Goddess~
And the blind goddess, when we touched her
like a twinkling of the eye.
On the dry shore her hurried gait...
And in her face when sun and moon quarreled,
and in her step when the sea pecked a drop of life
the water receded-having become pregnant-for a time.
How can the letter be Seeing, Omnipotent,
a peer to the belated, jealous god.
And in the blind goddess when she dimmed
and the earth came to be
and it was the insolence of the ages.
~ Fadhila Chabbi ~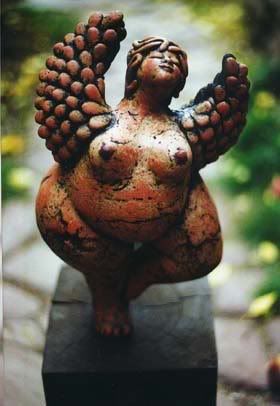 br>
It's all about MacPedro!!!
http://www.daniellecorsetto.com
He played music.
It was loud,
painful.
It danced, then I watched it walk away.
I am alone now.
Again. Always.
I have to force myself to recover,
to heal, because no one is willing to live for me.
It is always too much.
We left it behind when it wasn't enough.
~Nicole S Kapise
exerpt from
This Is The Mask

~*~*~It's not far to never-never land,
no reason to pretend
And if the wind is right you can find
the joy of innocence again~*~*~
Then the King said, "My love for her is so great that if all the leaves of the forest were tongues they could not utter it..."
~And so it was that later
As the miller told his tale
That her face, at first just ghostly
Turned a whiter shade of pale~
~*~ Don't you ever want to lie down
Close your eyes and leave the ground? ~*~
Photo by Nicole S Kapise, Color work by Michael Thayer
"So she fills up her sails with my wasted breath...each one's more wasted than the others you can bet, on Allison Road."
'Don't be reckless with other people's hearts, and don't put up with people who are reckless with yours.'
~Baz Luhrman
'Do not read beauty magazines-they will only make you feel UGLY!' ~BL

Anyone in Western MA? Check it out:
The Book Mill
Books you don't need in a place you can't find!!!
http://www.montaguebookmill.com
ALL SMALL CAPS: a night of spoken word.
Readings at the Deja Brew Pub in Wendell, MA
The last Monday of every month
http://allsmallcaps.blogspot.com
It is eventual,
inevitable. Enviable.
Love, grow. Knowledge is power, they
say. They don't believe in the power of love, of make believe.
I believe.
Believe?
It's true, you know, but you don't have to believe it.
Believe time changes us.
Believe knowledge changes us.
Believe love changes us if you choose.
Believe in something,
even love.
Especially love.
Would you believe if I loved you enough?
~ Nicole S Kapise, exerpt from
This Is The Mask
America's Stonehenge at Mystery Hill
http://www.stonehengeusa.com