"HELP AS MUCH AS POSSIBLE TO MAKE THIS WORLD A PEACEFUL AND LOVELY PLACE TO LIVE FOR ALL"

Sonora, CA, USA
female, age 56
single, 2 children
Speaks: Irish Gaelic(i wish!!), English
Joined Mar 15, 2005


Causes: Animal Welfare, Saving Giraffes, CorporateResponsibilit, Racial Equality, TIGERS! TIGERS! TIGERS!, Religious Tolerance, Hunger, Peace and Nonviolence, Impeach Bush, Bring the Troops Home...NOW!, Global Giving, africa, Kinship Circle, Human Rights, Protect Ame

Activities: Cat Play, Music - Concerts - Opera, nite sky watching, dance, Listen to great music, yoga, reading, Wildlife Observation, meditation, meeting new people whom I can learn from, gardening, Brightening someone's day, playing with my animals, Hockey - Watching




"If you find Peace, or help another person to find Peace, You improve The World" -
Author Unknown
"There are many in the world who are dying for a piece of bread, but there are many more dying for a little love!" - Mother Teresa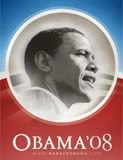 Children depend on the hope we place in them. We depend on the hope they bring us. Read how Beyond Borders is investing in the hope of Haiti's children.






"All the arms we need are for hugging."
Learn Peace - Teach Peace
BE THE CHANGE: WHAT IS IT?
youth-led Action Programme which aims to sustainable What is it? Be the Change! is a development empower young people around the world to "be the change they want to see in the world." (Mahatma Gandhi) Peace Child offers financial support and advice to the young people to create and complete a variety of different projects.

Over 270,000 seals were massacred last year!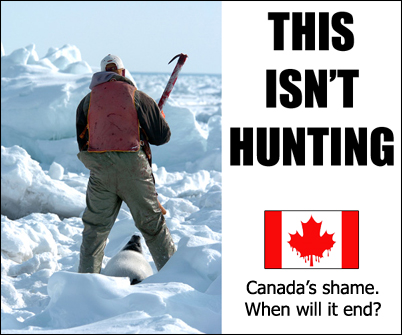 Kinship Circle
KINSHIP CIRCLE
FOR ANIMALS - BEAR WITNESS. SPEAK. DEMAND. ACT.
Action Campaigns I Literature I Animal Disaster Aid Networking


info@kinshipcircle.org

or

kinshipcircle@accessus.net




http://www.KinshipCircle.org

*

http://www.kinshipcircle.org/disasters/



.
Joined
Mar 15, 2005
Activist Aspirations
Enthusiastic
Here for
Meeting Friends, Dating, Professional Connections, Support a Cause
Group Host of
none yet
Groups
* ~ 1. People Helping People & PAYING IT FORWARD ~ *, * ~ 10. The Sea ~ *, 40-60 plus-Friends Group, ANIMCORD: Would you like to save abandoned animals?, Abolish Animal Abuse, African Wildlife Foundation, Aftermath of War, All Animals Great And Small, Amnesty International, Amnesty International...Redux, An Attitude of Gratitude, Animal Angels - HeartReach, Animal Petitions, Animal Sanctuaries more »
Hometown
SAN FRANCISCO /BERKELEY BAY AREA, CALIFORNIA
Homepage
http://www.yahoo.com/yvonne_epiphany
Birthday
Sept 13, 1962
Languages
Irish Gaelic(i wish!!), English
About Me
YOUNG AT HEART...I LOVE ANIMALS, CHILDREN, AND PEOPLE IN GENERAL, AND FEEL SADNESS IF ANY ONE OF THEM ARE UNHAPPY. I LOVE TRAVELING THE WORLD AND WORKING WITH CHILDREN AND ANIMALS FROM DIFFERENT COUNTRIES, ESPECIALLY IN AFRICA. I have traveled much of the world in the last 30 years...Europe, Mexico, Peru, Ecuador, India, Japan..and have lived in Jamaica and Fiji Islands. I have always felt a natural longing to meet friends worldwide and have us join together to make this Earth a most wonderful planet to live on.
Introduce yourself to Yvonne
Lifestyle
Pets
4 Adopted Sibling Ferral Kittens, My daughter owns a pure white wolf/husky, WISH I HAD A GIRAFFE*SERIOUSLY*, Wish I had a WOLF, 3 CATS OF MY OWN
Activist Aspirations
Enthusiastic
Political Leaning
Very Liberal
Religions
Buddhist Philosophy, Goddess, Unitarian-Universalism, earth religions, Christian - Other, spiritual
Eating Habits
Vegetables and Fruit, Indian cuisine, Vitamin therapy, Keep it Healthy, Still Love Chocolate Though!, no red meat, lots of water, garlic, Drink Loads Of Water, Coffee - Now!, chocolate, cheese, Aspiring healthy eater, A well balance Died
Wild Fact About Me
I grew up in Berkeley, CALIFORNIA...Although I reminisce about younger days I feel very happy to be the age and who I am now.
My Philosophy
LIVE AND LET LIVE...AS LONG AS WE DON'T HURT ANOTHER WITH OUR LIFESTYLE.
What Gives Me Hope
SEEING SO MANY ON THIS WEBSITE WHO CARE ABOUT SO MANY IMPORTANT ISSUES.
If I were Mayor, I'd make the world a better place by
PUT WOMEN IN CHARGE OF WAR...THEN THERE WOULD BE NO WAR.....
What/who changed my life and why
MY FATHER, PIERRE; JIMMIE CARTER; ST.FRANCIS OF ASSISI, POPE JOHN PAUL II(for forgiving his potential assasin), MAHATMA GANDHI; JESUS CHRIST; THE MOVIE, 'BLOOD DIAMOND', FOR WAKING ME UP TO THE PLIGHT OF THE CHILD SOLDIERS; MOTHER THERESA OF CALCUTTA
What Bugs Me
Stupid drivers, abusive people, George Bush, neighbors who pollute my air, neighbors who violate my peace, pretense, intolerance, hate, apathy, humans who do harm to others, Any one that would hurt an animal, Any one that would hurt a child, cruelty, lonely old people
Passions
The lost children child soldiers, seals, dolphins, whales, bears, Panda Bears, Ocean and ocean life, the tropics, GIRAFFES, GIRAFFES, GIRAFFES!, WOLVES! of course!, Elephants!!, broadening my horizons, animals, art, other cultures, spirituality, Energy Healing And Lov
Inspirations
My Son !, understanding, life itself, Mahatma Gandhi, Mattie Stepanek, People waking and seeing their own light, good people, animals, Birds chirping, My best friend, The Great Spirit, the wind, understanding, to fulfill my purpose on earth, the sound of the ocean
What Scares Me
George W. Bush-and his stupidity, War - Cruelty - Greed - Indifference, stupid drivers!!!! nough said!!!, stupidity/apathy/ignorance, Disrespect for others, current USA administration, apathy, abusers, "Big Brother", war, Religious Extremism, ignorance, I choose Love
Favorites
Role Models
Desmond Tutu, Mother Teresa, Tina Turner because she endured so much, Bono, Nelson Mandela, Rosa Parks, Jane Goodall, Dalai Lama, Angelina Jolie, Willie Nelson *for generating Peace*, Mariane Pearl, Martin Luther King Jr., Tipi Hedron Shambala Preserve, Steve Irwin an
Quotation
I CAME IN WITH HALEY'S COMET AND I'LL GO OUT WITH HALEY'S COMET....(YOU HAVE TO GUESS WHO...email me)
Interests
meeting people from other cultures, Art/Design, Travel/Adventure, Spirituality/Philosophy, the universe and it's wonders, Mother Earth, Feng Shui, Mythology / Folklore, music, Holistic Health, meditation, gardening, fitness, environment, crystals, children, pets, Mind/Bod
Books
Am starting to read THE KITE RUNNER, Rumi's Poems, anything by Gabriel Garcia Marquez, Art history, Art Books/Magazines, Wuthering Heights, Deepak Chopra, The Mists of Avalon, The Celestine Prophecy, bible, Maya Angelou, marrianne Williamson, Mysteries, history, Deen K
Music
Any world music, celtic, Sarah Brightman, Faith Hill, African Drum Rhythms, Celtic Woman, Andrea Bocelli - Opera Tenor, Oldies 50's and 60's, New Orleans Jazz and Blues, world music, Willie Nelson, Willie Nelson's Stardust, gypsy flamenco, classical, opera... every gen
Movies
Old Classic Films, BLOOD DIAMOND, CHOCOLAT(not Chocolate!), CASABLANCA, CONSTANT GARDNER, independent films, foreign films, Italian Movies, Jacques Tati, japanese, JACKIE BROWN, Desperade/Once upon a time in Mexico, OUT OF AFRICA, old film noir
TV Shows
Burn Notice, Jay Leno Tonight Show, Sopranos (surprised?), Monk, Animal Planet, animal shows, Animal rescue, Travel Documentaries, Sci Fi channel, history channel, History International, Larry king Live, Rob and Big, XFiles
Favorite Foods
fish, chocolate, greek, italian, mexican food, thai, veggies, strawberries, shrimp, seafood, salmon, salad, pizza, japanese, indian, ice cream, fruit, french, coffee, chicken, cheese cake, cheese, broccoli, apples, SEAFOOD AND VEGGIES..FRUITS, YOGART
Favorite Places
San Francisco and Berkeley, San Francisco California, nature, scotland, would love to visit Brazil!!, Jamaica, Peruvian Rain Forests, Peru(machu picchu), guatamala, ireland, scotland, New Orleans, alaska, california, mexico, Kenya- game parks, kenya, Kenya's beautiful nat
Can't Live Without
freedom, art, animals, my animals, nature, water, peace, my son, my daughter, my children, music, love, laughter, hope, god, friends, family, coffee, cats, books, LOVE, ANIMALS (PETS, ) KINDNESS, RESPECT, AND HONEST COMMUNICATION
Introduce yourself to Yvonne
My Butterfly Rewards
Most recent activity (up to 500 gifts shown)
---
I've earned Butterfly Credits