Teach your children what we have taught our children, that the Earth is our mother. Whatever befalls the Earth befalls the sons of the Earth. If men spit upon the ground, they spit upon themselves. This we know - the Earth does not belong to man - man belongs to the Earth. This we know. ~Chief Seattle~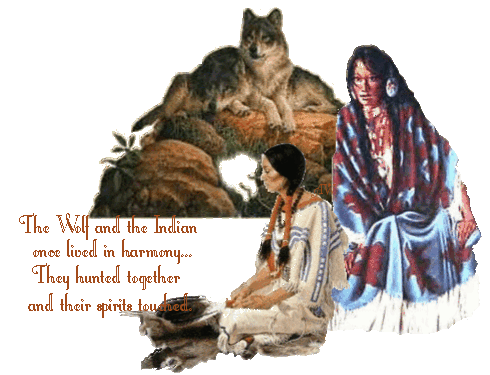 ~One Last~
One last glance from golden eyes
One last song, a howling cry
One last Wolf stands here alone
One last forest that he owned
One last breath that he drew.
One last thought as if he knew
One last run through his forest trails
One last night as the silver moon pales
One last chance to save and give
One last hope to help live.
One last fight and daring try
One last glance from Golden Eyes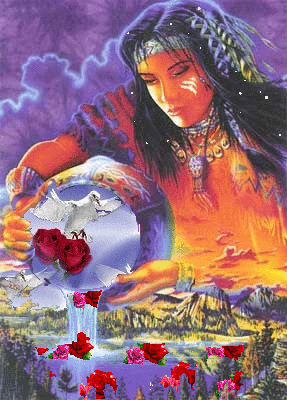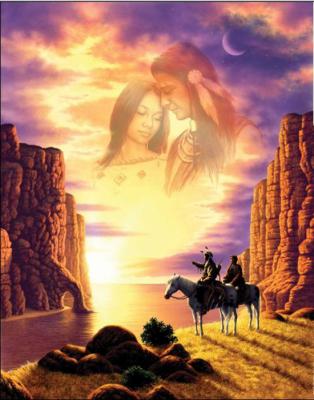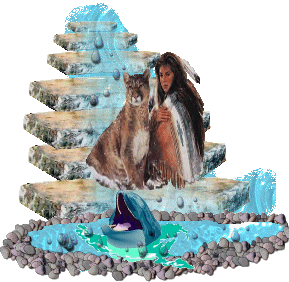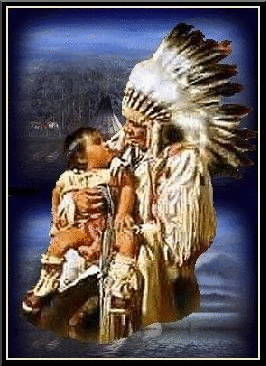 ~Some of my favorite wolf quotes~
"I've always said that the best wolf habitat resides in the human heart. You have to leave a little space for them to live." ~Ed Bangs
"Wolf is the Grand Teacher. Wolf is the sage, who after many winters upon the sacred path and seeking the ways of wisdom, returns to share new knowledge with the tribe. Wolf is both the radical and the traditional in the same breath. When the Wolf walks by you - you will remember." ~Robert Ghost Wolf
"We humans fear the beast within the wolf because we do not understand the beast
within ourselves. ~Gerald Hausman
"For the strength of the Pack is the Wolf, and the strength of the Wolf is the Pack." ~Rudyard Kipling
"Wolves may feature in our myths, our history and our dreams, but they have their own future, their own loves, their own dreams to fufil." ~Anthony Miles
"It never troubles the wolf how many the sheep may be." ~Virgil, Aeneid
~Teach the Young
~Cooperate With The Pack
~Play When You Can
~Hunt When You Must
~Rest In-Between
~Share your affections
~Voice your fear
~ Leave your mark
The Wolf whispers to my soul
silently from the night.
Telling me a mourning tale
of a tragic end in site.
An end to all of wolfkind
it seems will be their fate
but together we can change
before it becomes too late.
It whispers to my soul again
singing me a song
that carries on the breeze
while I quietly tag along.
A song of love and loyalty
so often misunderstood
the haunting songs still echoes
like no other ever could.
The tenderness and sorrow.
The joyous call of the pack.
Let us join together
AND BRING THE WOLF PACK BACK! ~Devil Wolf 11/20/98