"TO HELP ABUSED AND NEGLECTED ANIMALS AND TO SAVE THE WOLVES!!!"

Saint Joseph, MO, USA
female
married, 3 children
Speaks: Irish and Cherokee 50/50
Joined Nov 28, 2008


Causes: Animal Welfare, global warming, environment, Civil Rights, Womens Rights, Cruelity to CHILDREN and ANIMALS, Endangered Wildlife, Wolves, pets, against factory farms, animal abuse, animal testing, Human Rights, patriotism, wildlife, womensrights, endangeredspecies, Co




♥ A Wolf's Point of View ♥

"I am a Wolf
I am as old as the mountains I call home.
I have seen mountains grow from small hills,
valleys form from small ravines
and rivers born of trickling streams.
I have walked with the great ones of eons ago
The Great Mammoth, Saber Tooth Tigers, and many
others who have been long lost.....
I have seen the beginning of mankind.




I am Wolf.
I am a predator
A hunter
I hunt for food
I do not collect trophies to be mounted on the
walls of my Den.
I do not hurt for enjoyment, but out of necessity..
For Survival.
I hunt to feed my children...
So they can one day walk upon Mother Earth
And become part of the Circle of Life.




I am Wolf.
I have watched for many years my hunting grounds
diminish....
Trees replaced by buildings...
Game replaced by humans.
I have been driven highter and higher into the
mountains...
Yet the humans still come.
And I'm driven even further from the hunting grounds
of my father's father,
And his father's before him.
Yet, I survive.
My children survive.





I am Wolf
I am a loyal, devoted, and loving parent.
Our children are our future...
Just as human children are the future of
all human beings.
I am protective of my children
And take responsibility of their nurturing
as seriously as any human parent.
I provide food for my children and provide
them with a safe home.
Until they are ready to walk their own path.




I am Wolf I do not choose to hunt in the presence of humans
But I have been given no other choice.
My land has been taken from me.
And, now so shall my life....
And the lives of my children, and in doing so...
Our future is doomed...
We will go the way of the old ones...
Only in memories of distant pasts shall we
live again...




I am Wolf
Wolves are beauty without vanity..
Innocence without naivety..
We are ones of the Creator's children,
And deserve to live our lives in peace..
We were created for a purpose..
And it was not to be hunted down and slaughtered




I am Wolf
Tonight, I will lay and sleep with my mate and
our children...
This may be the last night we will share together,
upon Mother Earth.
For tomorrow, many of our brothers and sisters
will be slaughtered.
And perhaps ourselves, as well...
Our songs will be only a distant memory...
Fading into the past.




I am Wolf.

~~by Weeping Tree, from "The Heart of the Wolf"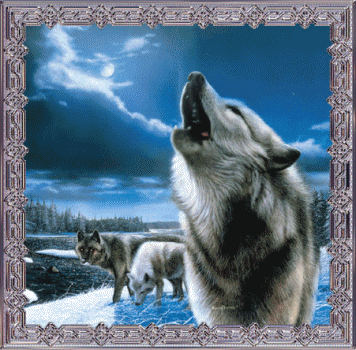 ♥´¯`•.¸¸.♥ WOLF SPIRIT
It is in my nature to be kind,gentle and loving.
But KNOW this:
"When it comes to matters of protecting my friends,my family,
and my heart.DO NOT trifle with me,for I am also the most powerful
and relentless creature you WILL EVER know.



"IF YOU TALK TO THE ANIMALS
THEY WILL TALK WITH YOU
AND YOU WILL KNOW EACH OTHER.
IF YOU NOT TALK TO THEM
YOU WILL NOT KNOW THEM
AND WHAT YOU DON'T KNOW
YOU WILL FEAR.
WHAT ONE FEARS ONE DESTROYS."

♥´¯`•.¸¸.♥ Chief Dan George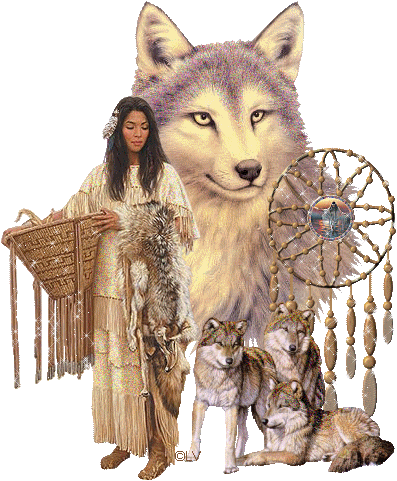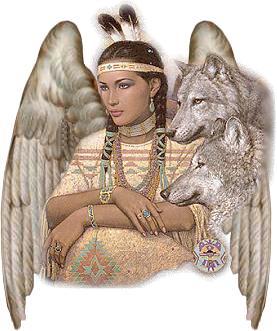 Teach your children what we have taught our children, that the Earth is our mother. Whatever befalls the Earth befalls the sons of the Earth. If men spit upon the ground, they spit upon themselves. This we know - the Earth does not belong to man - man belongs to the Earth. This we know. ~Chief Seattle~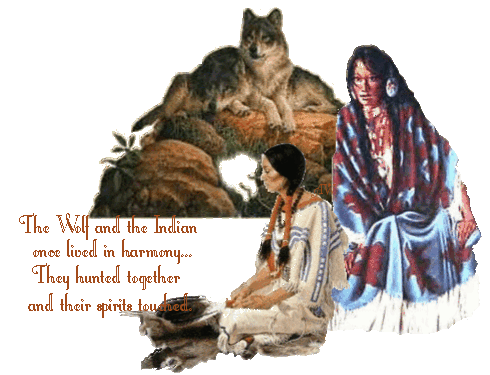 ~One Last~
One last glance from golden eyes
One last song, a howling cry
One last Wolf stands here alone
One last forest that he owned
One last breath that he drew.
One last thought as if he knew
One last run through his forest trails
One last night as the silver moon pales
One last chance to save and give
One last hope to help live.
One last fight and daring try
One last glance from Golden Eyes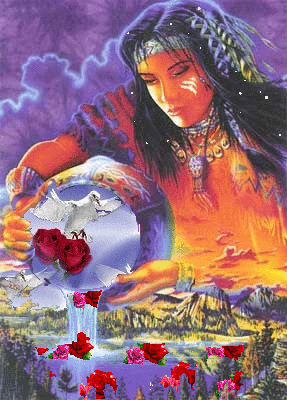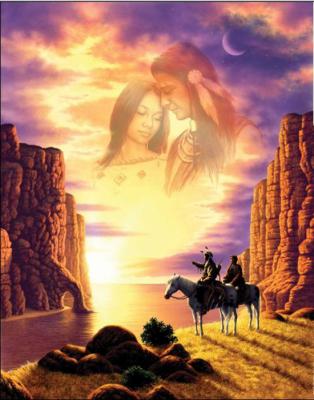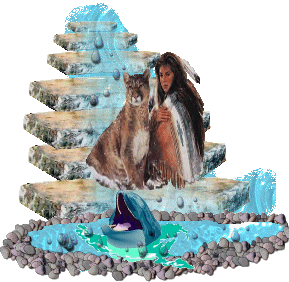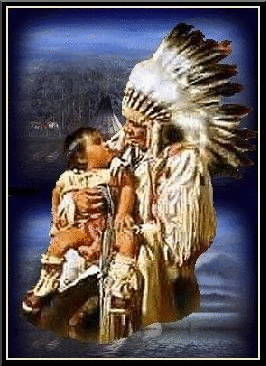 ~Some of my favorite wolf quotes~
"I've always said that the best wolf habitat resides in the human heart. You have to leave a little space for them to live." ~Ed Bangs
"Wolf is the Grand Teacher. Wolf is the sage, who after many winters upon the sacred path and seeking the ways of wisdom, returns to share new knowledge with the tribe. Wolf is both the radical and the traditional in the same breath. When the Wolf walks by you - you will remember." ~Robert Ghost Wolf
"We humans fear the beast within the wolf because we do not understand the beast
within ourselves. ~Gerald Hausman
"For the strength of the Pack is the Wolf, and the strength of the Wolf is the Pack." ~Rudyard Kipling
"Wolves may feature in our myths, our history and our dreams, but they have their own future, their own loves, their own dreams to fufil." ~Anthony Miles
"It never troubles the wolf how many the sheep may be." ~Virgil, Aeneid
~Teach the Young
~Cooperate With The Pack
~Play When You Can
~Hunt When You Must
~Rest In-Between
~Share your affections
~Voice your fear
~ Leave your mark
The Wolf whispers to my soul
silently from the night.
Telling me a mourning tale
of a tragic end in site.
An end to all of wolfkind
it seems will be their fate
but together we can change
before it becomes too late.
It whispers to my soul again
singing me a song
that carries on the breeze
while I quietly tag along.
A song of love and loyalty
so often misunderstood
the haunting songs still echoes
like no other ever could.
The tenderness and sorrow.
The joyous call of the pack.
Let us join together
AND BRING THE WOLF PACK BACK! ~Devil Wolf 11/20/98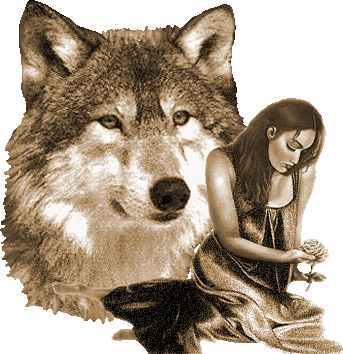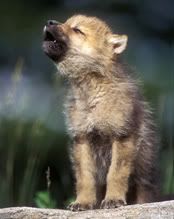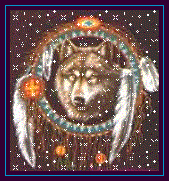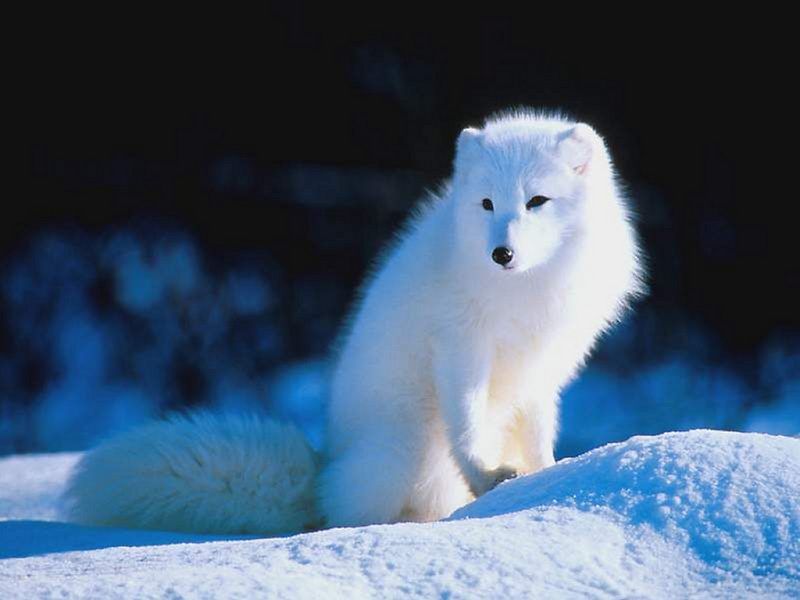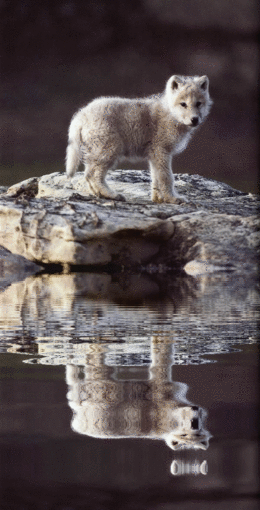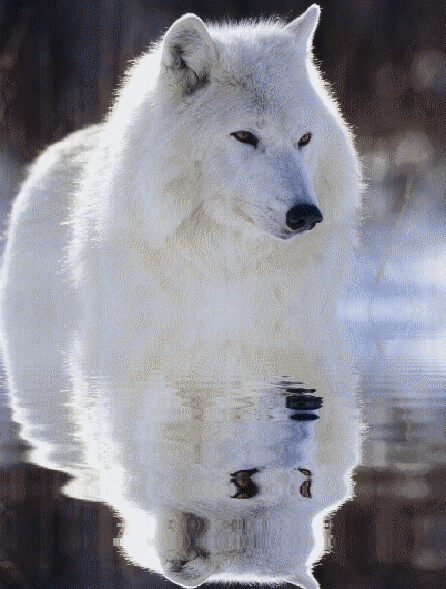 Joined
Nov 28, 2008
Activist Aspirations
Rabid
Here for
Meeting Friends, Support a Cause
Group Host of
none yet
Groups
"SAVE OUR WILD MUSTANGS & OUR HERITAGE & STOP SLAUGHTER", * ~ GREENSEAS & FRIENDS~HELPING THOSE IN NEED ~ *, ADD SOME MUSIC TO YOUR DAY*, ANGELS, Abolish Animal Abuse, American Coyote Awareness, Animal Petitions, Animal story's, Care2 Get The Word Out?, Click to Give Free food, Cultural Preservation of the American Indian, Defenders of the Voiceless, Dog Lovers, Earth Day more »
Hometown
St.Joseph
Homepage
Birthday
Jan 31
Languages
Irish and Cherokee 50/50
About Me
I'm a big time animal lover with the WOLF being my absolute favorite of all in the animal kingdom.I have a huge problem with wanting to save all animals from any type of abuse and neglect and all the bad things that man does to them.I will do ALL I can to save our beautiful animals and I don't have any respect for people that put our animals in harms way...They deserve so much better!!!!I'm Irish and Cherokee 50/30 and I think that's where I get my love for wolves from!!!
Introduce yourself to Ann
Lifestyle
Pets
cat, 2 dogs
Activist Aspirations
Rabid
Political Leaning
Conservative
Religions
Native American Spirituality
Eating Habits
TRYING TO BE HEALTHY - FAILING MISERABLY
Wild Fact About Me
I feed any and all animals that make there way through and in my huge yard...Such as strays dogs and cats and the occasional coon and opossum's dogs,cats,raccoons and opossums.
My Philosophy
Be the change you want to see in the world.
What Gives Me Hope
My children for a better future for the animals.
If I were Mayor, I'd make the world a better place by
Try and put an end to all the needless killings and cruelity our children and our animals face on a daily basis!!!!!
What/who changed my life and why
Being on my own at 12 years of age pretty much rocked my world!!!!
What Bugs Me
Any one that would hurt a child, abusive people, people who steal and harm others, Those who hurt others weaker than them, people who WON'T use their minds!, Any one that would hurt an animal, Drunk Drivers, any one that would hurt a woman
Passions
Ending All Animal Abuse, SAVING THE WOLVES, children, Raising My Children, LIFE!!!, making a difference, animals
Inspirations
Kindness in the face of hate, to fulfill my purpose on earth, My best friend, music, understanding, the sun coming up, the beauty of nature, my family, nature, good people, children, animals
What Scares Me
Is how cruel the people of the world are, global warming, Spiders, animals going extinct, ANIMALS BEING TORTURED AND KILLED, War - Cruelty - Greed - Indifference, Shootings in Our Schools, Losing the ones I love, Ignorance and evil
Favorites
Role Models
Animals who have survived the worst, Animal Rescue workers who give selflessl, Animals - they are generally more humane, ANIMAL RIGHTS ACTIVISTS, my friends, my family
Quotation
"Wolves may feature in our myths, our history and our dreams, but they have their own future, their own loves, their own dreams to fufil."~Anthony Miles
Interests
Wildlife/Animal Rescue, reading, Animal Welfare, WOLVES!!!!!!! AND SAVING ANIMALS, pets, wildlife
Books
Ghost stories-true, Ghosts / Hauntings, Animal Behaviour, Animal Care, Wolf's Rain, Any books about ANGELS, Anything by Stephen King or Dean Koontz, true stories, poetry, Mysteries, any books about /the PARANORMAL
Music
Country Western, BLUES!!!!, Classic Rock
Movies
Pretty Woman, Lord of the Rings, Braveheart, ghost, Gone with the Wind, The Crow, titanic, Harry Potter, Eight Below... cried my eyes out!!, Dances with Wolves
TV Shows
Grey's Anatomy, Discovery Channel, CSI: Crime Scene Investigation, Medium!!, Ghostly Encounters, Ghost Whisperer and Supernatual, CHARMED (the best), Smallville, x-files, Buffy the Vampire Slayer, Animal Planet
Favorite Foods
fruit dishes, salad, real baked goods, ice cream, cheese cake, broccoli, apples, coffee, spaghetti, veggies, strawberries, pasta
Favorite Places
scotland, australia, alaska, forests, ireland, woods, the ocean, the mountains
Can't Live Without
MY CHILDREN, Children and their laughter, Animal Friends, ANIMALS!!!!, Wilderness and Wildlife, Wilderness and Freedom, wildflowers, Wolves!, nature, sunshine, sleep, good food, computer, air, books, water, hope, love, laughter, music, friends and family
Introduce yourself to Ann
My Butterfly Rewards
Most recent activity (up to 500 gifts shown)
---
I've earned Butterfly Credits