"Share and Save the World"

Coolah, SW, Australia
female, age 54
single
Speaks: English
Joined Apr 22, 2006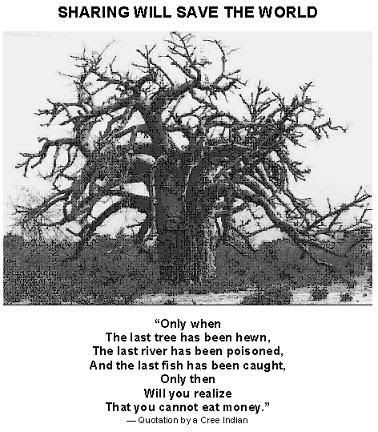 Unfortunately, there are millions of people in the world who do not have the pleasure of knowing where next meal is coming from, who hardly ever eat, who cannot remember when they last had a meal. Millions of people are dying in a world groaning with food. The world is so full of food that we do not know what to do with it. Sections of the world throw food away daily, and at the same time millions die for want of it. It is a terrible, painful situation – or should be painful. It is painful for the people who are neglected. It should be painful for all of us.
It should be a pain, a catastrophe in life to know that this continues daily, hourly, moment to moment.
People are walking across deserts looking for aid agencies who, they have heard, are handing out food. Someone has said there is food being handed out, but eight days' trek across the desert if they can make it. They take their children and walk across the desert. This is the reality for millions of people. It should be so shocking, so painful, that we cannot stand it for one more day.
As the Master said, the time is coming when we will look back at this time absolutely unbelieving, unable to understand how we could do it. "

When in future times men look back to these climactic days they will wonder with astonishment and disbelief at the ease with which we tolerate the iniquities of the present, the cruelty and pointless suffering which so besmirch our lives

"
We take it so easily, even those of us concerned about it, who write and talk about it, join groups, and applaud the work of the non-governmental agencies who distribute food unceasingly.
It is difficult to imagine how, as a race, we can put up with this state of affairs.
"

For how long

," Maitreya says, "

can you support this degradation?

"
It is a degradation of our life. We are so-called spiritual beings who do not demonstrate their spirituality. We know it, but do not do it. We have not the will to do it.
Humanity in its present state is able to see the harm, the need, the horrors of today's world and shake their heads and give a donation to an aid agency. But we can quickly throw it off, unable to hold it and bring it to the point where the will takes over, so we can no longer stand that degradation.
What is needed is the will of humanity aroused, not just its concern, to cleanse the world of these ills.
There are many more horrible iniquities in the word, terrible pain and suffering, disease and drug abuse. The use we make of other people, the unbelievable intolerance we have for other nationalities, other colours of men.
We think that we are quite well-educated, well-evolved. Obviously we are not.
We all know it is horrible, but is it pressingly painful? Can we think about it with equanimity? If we can think about it with equanimity and it does not disturb us too much, then obviously we are not all that civilised, not all that evolved.
The Masters see humanity as having reached a point where they have the readiness to learn. That is why they are here. We have invoked Them by being ready as never before to follow the precepts of the Masters and to create harmony and justice.
............ THE ART OF LIVING by Benjamin Creme
http://www.shareintl.org

Favourite Links
-
Share International
-
http://www.shareintl.org
He is Back
-
http://www.heisback.com.au/
The Miracles Page
-
http://www.mcn.org/1/miracles/
The Teacher
-
http://www.theteacher.org/
Transmission Meditation
-
http://www.transmissionmeditation.org/
45848
---
He has been expected for generations by all of the major religions. Christians know him as the Christ, and expect his imminent return. Jews await him as the Messiah; Hindus look for the coming of Krishna; Buddhists expect him as Maitreya Buddha; and Muslims anticipate the Imam Mahdi or Messiah.
Although the names are different, many believe that they all refer to the same individual: the World Teacher, whose personal name is Maitreya (pronounced my-tray-ah).
Preferring to be known simply as the Teacher, Maitreya has not come as a religious leader, or to found a new religion, but as a teacher and guide for people of every religion and those of no religion.
At this time of great political, economic and social crisis Maitreya will inspire humanity to see itself as one family, and create a civilization based on sharing, economic and social justice, and global cooperation.
He will launch a call to action to save the millions of people who starve to death every year in a world of plenty. Among Maitreya's recommendations will be a shift in social priorities so that adequate food, housing, clothing, education, and medical care become universal rights.
Under Maitreya's inspiration, humanity itself will make the required changes and create a saner and more just world for all.
---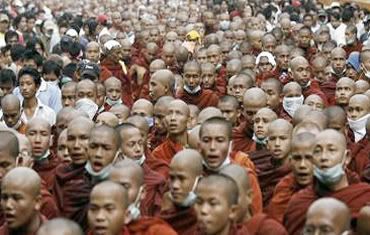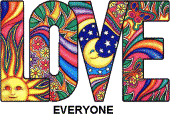 "To realise the Divine, love is the easiest path. Just as you can see the moon only with the light of the moon, God, who is embodiment of love, can be reached only through love. Regard love as your life breath. Love was the first quality to emerge in the creative process. All other qualities came after it. Therefore, fill your heart with love and base your life on it. Only Divine Love is immutable and permanent." - Baba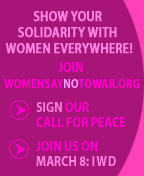 Joined
Apr 22, 2006
Activist Aspirations
Enthusiastic
Here for
Meeting Friends, Support a Cause
Group Host of
none yet
Groups
Voice For Peace
Hometown
Sydney
Homepage
Birthday
June 17, 1964
Languages
English
About Me
Introduce yourself to Marina
Lifestyle
Pets
Dogs
Activist Aspirations
Enthusiastic
Political Leaning
Religions
Spiritualist
Eating Habits
Keep it Healthy
Wild Fact About Me
My Philosophy
What Gives Me Hope
I have hope that the Light Workers of our world will grow in numbers too large for resistance.
If I were Mayor, I'd make the world a better place by
What/who changed my life and why
What Bugs Me
Bush/Howard/Blair
Passions
My Family, My Pups, Transmission Meditation, Emergence of Maitreya-The World Teacher, spirituality, peace, LIFE!!!
Inspirations
to fulfill my purpose on earth, Jesus, Sai Baba, God, Maitreya - The World Teacher
What Scares Me
I choose Love instead
Favorites
Role Models
Mum and Dad, Buddha, Mahatma Gandhi, Mother Teresa, Sai Baba, Masters of Wisdom, Maitreya - The World Teacher, Jesus Christ
Quotation
"I know the truth is out there... But what is the URL?"
Interests
DOGS - all kinds - lover of all animals, reading, Mind/Body/Spirit, internet, Transmission Meditation
Books
Alice Bailey, Benjamin Creme Books, Ringing Cedar books by Vladimir Meagre, spirituality
Music

Movies
Forrest Gump, Dances with Wolves, Gladiator, The Green Mile, Lord of the Rings, Shawshank Redemption
TV Shows
documentary film, Law and Order SVU, lost
Favorite Foods

Favorite Places
parks, london, Sydney Australia, Gold Coast in Australia, My bed
Can't Live Without
LOVE, HOPE, GOD, PEACE, My Dogs
Introduce yourself to Marina
My Butterfly Rewards
Most recent activity (up to 500 gifts shown)
---
I've earned Butterfly Credits