"Deterioration of the environment stopped! World poverty eradicated! Middle East reconciled! Impossible is nothing!"

Thousand Oaks, CA, USA
male
single
Speaks: Hugs!, English, Afrikaans, Dutch, A little Spanish and Italian, German, French
Joined Sep 27, 2000


Causes: Native American Rights, Saving Civilization From Itself, Progressive Politics!!, Universal Health Care, Pro-Gun Control, Fair Trade, LGBT Rights, Pro-Choice, Endangered Species, Civil Rights, Separation of Church and State, Legalization of Marijuana, Free




Hi, I have been a member for a long time, in fact, I met someone special the very day I joined, almost 15 years ago. And while that's in the past now, my commitment to the good causes this site promotes is not, and never will be. I am frankly amazed that Care2 is still around. A place were people that care for others and our environment come together with a passion for doing good. And, sometimes even meet their future partner.
This is the finest place I know of on the Internet and I am a very proud member!
Please follow me on Facebook: https://www.facebook.com/robertj.scott3
And on Soundcloud if you like Spoken Word Poetry:
https://soundcloud.com/robert-john-scott
Love, Peace, and Light,
Robert
Before sending me a friend request,
please introduce yourself.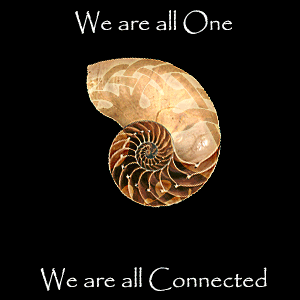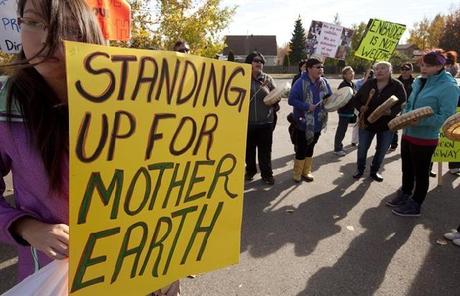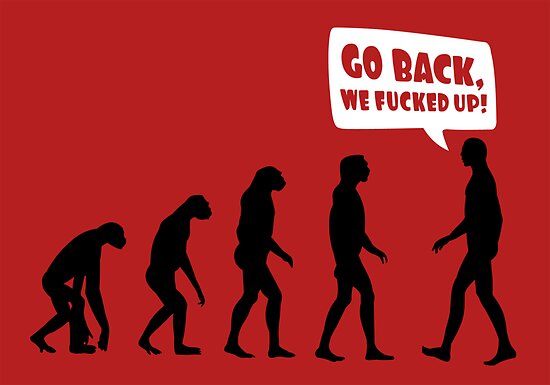 Joined
Sep 27, 2000
Activist Aspirations
Rabid
Here for
Meeting Friends, Support a Cause
Group Host of
none yet
Groups
+ We + R + ONE +, ADD SOME MUSIC TO YOUR DAY*, Atheist/Agnostic Alliance, Click free to donate and Petitions, Diverse and Intelligent People With a Cause, Earth Cyclist - zero emissions, GOLDENROOM, Get Out The Progressive Vote!, Mother Jones, ORANGUTANS: Men of the Forest, Oxfam, PETA - People for the Ethical Treatment of Animals, Poetry 4 the soul, The Thistle Of Scotland more »
Hometown
Antwerp, Belgium
Homepage
http://soundcloud.com/robert-john-scott
Birthday
April 15
Languages
Hugs!, English, Afrikaans, Dutch, A little Spanish and Italian, German, French
About Me
I am a spiritually minded person (not religious) with a ton of passion. I am open minded, non judgmental, and have been known to be completely honest and say what is on my mind. I am very good at communicating, listening, being compassionate and understanding others. Love the outdoors, also enjoy music a great deal. I appreciate all the things in life you can't buy with money. I take all the moments as they come.
Introduce yourself to Robert
Lifestyle
Pets
Missing my Little Bro
Activist Aspirations
Rabid
Political Leaning
Very Liberal
Religions
Very Spiritual
Eating Habits
Trying to eat vegetarian and local
Wild Fact About Me
For 40 odd years I was a Stateless person. I had no nationality; nor that of the country of my birth, nor that of either of my parents.
My Philosophy
A person with a giving attitude has a positive outlook on the world. For, how can you possibly give if your heart is filled with anger and frustration? So already, you can see, that by adopting a giving mindset, by seeking to put others first before self, our outlook on the world will simultaneously change. Rather than seeking to receive all the time, seek to give, remembering that whatever we cause others to experience we will experience it ourselves and so much more.
What Gives Me Hope
Promise of a new tomorrow.
If I were Mayor, I'd make the world a better place by
I strongly support a dignitarian society that does not tolerate indignity towards any living creature. If I were.......this would be my priority.
What/who changed my life and why
Ask me.
What Bugs Me
News Corpse / Media Decay, Apathetic Stupidity and Ignorance, anti-Semitism, American exceptionalism, Corporate Personhood, The American Taliban, Exploitation of the Animal Kingdom, Opponents of Same-Sex unions/marriage, Climate Change Deniers, Neo-Nazis
Passions
am big on thinking, great conversations, music of all kinds, broadening my horizons, my friends, other cultures, my family, nature, spirituality, writing, love, environment, earth, books, art, animals
Inspirations
Jane Goodall, Noam Chomsky, Emma Goldman, Eleanor Roosevelt, The Dalai Lama, Carl Sagan, John Denver, Joe Hill, My Mother, Nicola and Bart, Phil Ochs, Woody Guthrie, Jacques Cousteau, Elizabeth Warren, Joan Baez, Gandhi, T Marshall
What Scares Me
Military-Industrial-, Congressional Complex, money's hold on our politicians, white supremacy/racism/anti-semitism, police state, changing ocean currents/possible Ice Age, lack of meaningful political discourse, organized religion, ignorance
Favorites
Role Models

Quotation
"If I were to wish for anything, I should not wish for wealth and power, but for the passionate sense of the potential, for the eye which, ever young and ardent, sees the possible. Pleasure disappoints, possibility never. And what wine is so sparkling, what so fragrant, what so intoxicating, as possibility!"

-- Soren Kierkegaard, Either/Or: A Fragment of Life

"Beware the leader who bangs the drums of war in order to whip the citizenry into a patriotic fervor. It emboldens the blood just as it narrows the mind. And when the drums of war have reached a fevered pitch and the blood boils with hate and the mind has closed, the leader will have no need in seizing the Rights of the citizenry. Rather the citizenry, infused with fear and blinded by Patriotism will offer up all of their Rights unto their leader and gladly so. How do I know? For this is what I have done. And I am Caesar."

-- Julius Caesar on Patriotism.

"A nation of sheep will beget a government of wolves."

-- Edward R. Murrow

"I believe in God, only I spell it Nature."

-- Frank Lloyd Wright

"The tree which moves some to tears of joy is in the eyes of others only a green thing that stands in the way. Some see Nature all ridicule and deformity, and some scarce see Nature at all. But to the eyes of the man of imagination, Nature is Imagination itself."

-- William Blake, 1799, The Letters

"Si nada nos salva de la muerte, al menos que el amor nos salve de la vida."

-- Pablo Neruda
Interests
computers, the arts, music, psychology, Spirituality/Philosophy, humor, wildlife, reading, history, environment
Books
The Shock Doctrine by Naomi Klein, Jorge Luis Borges, Oscar Wilde, Pablo Neruda, poetry, psychology
Music
Jazz, Pop, Blues, Folk, Rock
Movies
Good Night and Good Luck, Fiddler on the Roof, Babel, Pan's Labyrinth, Shawshank Redemption, The Good, the Bad and the Ugly, The Razor's Edge, Room in Rome, The Graduate, Braveheart, Dances with Wolves, The Green Mile, V for Vendetta
TV Shows
Don't often watch the idiot box, I can think of a zillion things, I'd rather be doing
Favorite Foods
whole foods - organic vegan, mexican, italian
Favorite Places
nature, forests, the mountains, the ocean
Can't Live Without
books, poetry, the ozone layer, freedom, hope, friends, family, nature, water, sunshine, music, love, laughter
Introduce yourself to Robert
My Butterfly Rewards
Most recent activity (up to 500 gifts shown)
---
I've earned Butterfly Credits