>Sign care 2 petition to free a captive elephant:
http://www.thepetitionsite.com/de-de/791/413/441/free-mo-mo/?z00m=27119161#next_action
GIRASOL WILDLIFE RESERVE - the first online Giraffe shelter on care 2
under construction
Supporters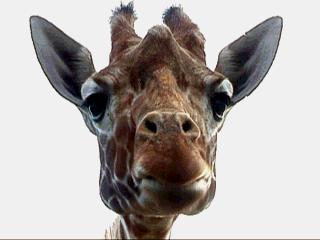 I speak English!
Giraffes
grow up to 19 ft - 5,8 m - tall, can weigh up to 1.7 tons and can run up to 40km/h. Grown up they are approximately six times the size of lions. Usually they are silent and gentle animals. Adult
giraffes
can easily smash a
lion's
head by kicking it with their hind legs, nevertheless it happens that they get attacked . Take your time and watch
this
interesting
45 min
English documentary with Spanish subtitles on lions and giraffes in Tanzania:
http://www.youtube.com/watch?v=d48AycCOFpA
http://www.dailymail.co.uk/news/article-2585783/Final-farewell-The-heartbreaking-moment-
giraffe
-gives-dying-zoo-worker-kiss-goodbye.html
Save an endangered animal - the Okapi
Info on palm oil production:
http://www.ucsusa.org/global_warming/solutions/stop-deforestation/palm-oil-infographic.html
from our friend Christeen A.
Girasol Wildlife Reserve abides with Care 2 Code of Conduct
maintained by G.V.Gies, Namibia