RIP Baitong
One month old Baitong has died.
She was found tied to a tree in Thailand forest.
Hunters had killed her mother and tied her to a tree to keep her
from following .... so tight, her foot had to be amputated.
#TrophyHuntingSucks #BanTrophyHunting #StopWildlifeTerrorism
So senseless and heartbreaking

what you had to endure in your short life little girl

I am so so sorry ..... the only consolation is you are reunited with your mother again in a much better place !
YOU are one more reason to be ashamed of being part of human race !!!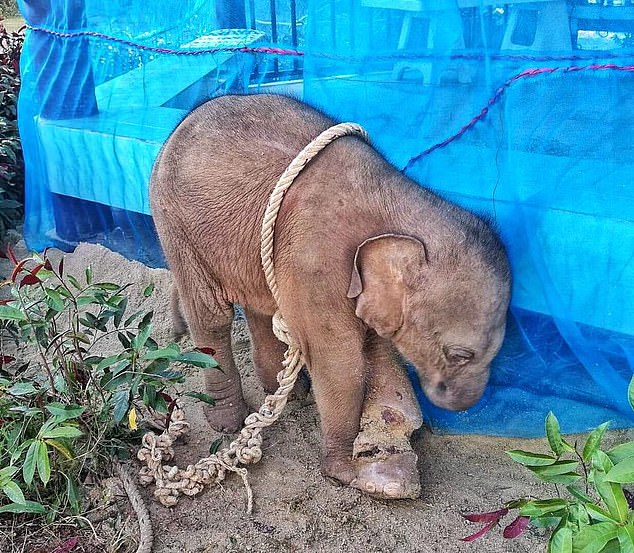 WELCOME TO MY PAGE

I stand very strong for animal protection & speak
for all animals in need. I'm very passionate
about standing up for elephants.

About following clickable buttons you can support
reputable organizations and their major global
campaigns & animal rescues !

~ ♥ ~ THANKS FOR YOUR SUPPORT ~ ♥ ~