A national movement to establish standards and regulations to stop the nightmare endured by primates in so called "sanctuaries".
Members: 25 Code of Conduct
Visibility: open
Membership: open
Group Email: CFPC@groups.care2.com


A national movement is needed to establish standards and regulations to stop the nightmare endured by primates in so called "sanctuaries". This group has evolved from a recent case of horrid conditions in a Texas primate sanctuary, where years of inadequate care of it's residence and upkeep resulted in the Attorney General stepping in and placing the facility in receivership. The case was dropped by the AG and the facility was returned a "re-structured" board of directors. This to me, is insane. Most, if not all these "board members", were aware of the problems in the sanctuary long before the state placed in receivership. Why would you place the animals back in the care of such people? I do hope that guilt propels these people to continue where Ms Theisen-Watt left off- improving the lives of it's residence and improving the standards of sanctuary. I challenge the USA to take a stand and help start a movement to try and ensure that the remainder of these beings life's are spent in sanctuaries that are well monitored. We owe it to them. The State of Texas, this country, the world is not doing a very good job of treating these Primates with any respect or dignity. We need to know what goes on behind the gates. Someone in your family is alive today, because of them. The conversations need to begin today! Take Action Sign the Petition! http://www.thepetitionsite.com/takeaction/679403107

| | |
| --- | --- |
| Group Communication | |

Jun 18
{ else }
Blog: Chimpanzee Enculturation
by John F (0 comments | 0 discussions) — This was sent to my Myspace site. It's from my friend Kermit. It talks about PPI - Primarily Primates Inc. in San Antonio, Texas. I am proud to say I worked at the sanctuary, during the receivership. I was there from ... more »



more »
Member Sharebook




( Use tag: *group:CFPC* )
All of our FirKids.......


Tags:
| | |
| --- | --- |
| Focus: | Animal Welfare |
| Action Request: | Read |
| Location: | United States |
http://www.star-telegram.com/245/story/103602.html

Life, liberty and the pursuit of happiness for apes?

BY JONATHAN BALCOMBE
PHYSICIANS COMMITTEE FOR RESPONSIBLE MEDICINE
It's a civil rights case with a twist. In late April, an Austrian judge
denied personhood status and legal guardianship for 26-year-old Matthias
Pan, who was kidnapped as an infant in Sierra Leone after his mother was
shot. Brought to Austria illegally, Pan was sold to a research laboratory
where he lived alone in a cage and was experimented on for many years before
finally being released to a sanctuary.

In her concluding statement, the judge explained that she never doubted that
Pan should be considered a person, but she did not want to set a precedent
that might weaken the case of humans with legal guardians. Pan's legal team
will appeal the decision.

Matthias Pan is, of course, not human. He is a chimpanzee.

Although many of us might share the judge's view that chimps should qualify
for personhood, current legal systems in the United States, Austria and most
other countries do not. As a biologist and animal behavior expert, I believe
it is time for the U.S. legal system to address this serious ethical issue.

Like all nonhuman animals, chimps qualify as nothing more than property. It
is perfectly legal to chain a chimp to a stake or put her in a 5-cubic-foot
cage and inject her with hepatitis or HIV.

That it's legal doesn't make it ethical. The sort of thinking that
established this injustice is that we're smarter than them. But is
"bright-makes-right" any basis for a sound moral system?

Despite popular assumptions, we are not always smarter. In a test of spatial
memory, the numbers one to nine flash in a randomly scattered array across a
computer screen for just one second before being replaced by white squares.
A human observer is unlikely to recall the locations of more than two
numbers in sequence. A chimpanzee will almost always successfully point to
the former locations of all nine digits in the correct sequence. The
dynamics of chimp society require keen awareness of where other group
members are, which probably accounts for their exceptional skill on such
tests.

Chimpanzees were thought to have poor face recognition until someone had the
bright idea of testing them on chimp faces instead of humans. They recognize
chimp faces at least as well as we recognize human faces.

Discoveries like this expose the prejudices that regard chimps as mere
shadows of humans. But does it even matter how smart they are? After all, we
don't deny basic rights and privileges to people of lower intellect.

Surely what matters is what an individual feels. It is apparent that chimps
experience life essentially as we do. They are highly aware, and chimp
expert Frans de Waal asserts that they are as socially sophisticated as
humans.

They imitate, nurture, deceive, sympathize and plan. They have a broad
emotional range spanning from jubilation to grief. Their cultures include
different forms of tool manufacture and use, self-medication and bartering.

So should they be granted rights? Governments are beginning to say "yes." In
1999, New Zealand banned the use of great apes in harmful experiments. And
this year, the Balearic Parliament of Spain approved a resolution to grant
legal rights to great apes.

Meanwhile, Matthias Pan awaits his fate, as do 1,300 chimpanzees languishing
in U.S. laboratories and an unknown number in squalid carnivals and roadside
zoos. The day that they are free will be a great one for all apes -- and a
step forward for humanity.

Jonathan Balcombe is an ethologist and senior research scientist with the
Physicians Committee for Responsible Medicine. www.pcrm.org




Tags:
| | |
| --- | --- |
| Focus: | Animal Welfare |
| Action Request: | Read |
| Location: | United States |

http://www.upi.com/Health_Business/Analysis/2007/06/08/analysis_animal_group
_faults_usda_report/2943/


Analysis: Animal group faults USDA report

Published: June 8, 2007 at 8:41 PM

By STEVE MITCHELL
UPI Senior Medical Correspondent

WASHINGTON, June 8 (UPI) -- An animal rights group says a recent U.S.
Department of Agriculture report vastly underestimates the number of animals
in research facilities, and the organization is pushing for the passage of
new legislation that could ultimately make drug discovery more expensive for
industry.

The USDA, which is charged with overseeing humane treatment of animals in
research facilities, said in a report posted on its Web site that there are
more than 1 million primates, dogs, cats and other species in research
facilities. A separate report shows there were more than 20,000 violations
last year of the law requiring proper care and treatment of animals in
research facilities.

The animal rights group, Stop Animal Exploitation Now, says the USDA reports
do not include animals used for breeding and conditioning and also may
underreport animals subjected to painful or distressing experiments without
the benefit of anesthesia or pain-relieving medications.

"The USDA doesn't want the public to know the extent of violations or even
the extent of animals in research facilities," Michael Budkie, executive
director of SAEN, told United Press International.

The reason research facilities may underreport the number of animals
subjected to painful experiments without pain relief is that they would then
have to disclose the nature of the study and explain why they withheld
anesthesia, Budkie said.

These types of experiments in primates can include bolting a device to their
skull, restraining them to a chair for several hours and withholding food
and water for extended periods of time, he said.

Failing to properly care for animals could make animal research unreliable,
which could ultimately lead to human experiments or medications that are
less safe than they seem, Budkie charged.

"If you're performing research on animals that are highly stressed are
unhealthy, it would have to make research less dependable," he said. "The
research probably wouldn't generalize to members of the same species let
alone give you information that could be useful in human medicine."

Budkie said biotech and pharmaceutical companies should want to ensure the
humane treatment of lab animals to improve the quality of the information
they get from preclinical studies. "But they generally want to look the
other way because it would result in higher costs," he said.

Budkie charged that by leaving out the animals used for breeding and
conditioning, the USDA report does not include half of the animals at some
facilities. As an example, he said the USDA report lists approximately
57,000 primates in U.S. labs but the real total is closer to
110,000-120,000.

The undercounting happens on the state level, too, Budkie maintained, citing
South Carolina; the USDA reports experiments on 440 primates in the entire
state. But Yemassee, S.C.-based Labs of Virginia alone has nearly 5,400
primates, he said.

"The same kind of thing happens in at least 14 states," Budkie said.

The USDA and industry denied the allegations.

USDA spokesman Jim Rogers told UPI the agency's report includes what is
required by law, so there is nothing untoward about the results of its
tally.

In addition, Rogers said, the problems cited in one of the reports are not
violations but something the agency calls noncompliance issues. The report,
however, is entitled "Violation Summary" and includes a "violation count"
column.

"Those aren't violations," Rogers said. "When we do an inspection, we write
everything down that is outside of regulations. If they fix them, they're
not a problem. If they don't, we go to court ... and then it could become a
violation."

But a noncompliance issue generally won't result in a violation. "It's not
an easy thing to get a violation," he said.

Frankie Trull, president of the Foundation for Biomedical Research, a group
supported by industry, told UPI the USDA count may actually give an inflated
tally of the number of animals in research labs.

"The number USDA uses is actually an overestimate of the number of animals
because animals that may be in long-term studies may get counted multiple
number of times," Trull said.

In addition, she said many infractions are for minor issues, such as peeling
paint, that may have no bearing on the well-being of the animals.

"I think it's the broad consensus of both the USDA and the research
community the inspection enforcement program is really working remarkably
well," Trull said.

She added that aside from SAEN, she has not heard other animal rights groups
complaining about this issue. "So I think it's a little bit of a non-story,"
she said.

Budkie said steeper fines would help curtail the violations of animal
welfare laws. His group and the Humane Society of the United States are
supporting a congressional bill called the Animal Protection Accountability
Improvement Act that was introduced in the House last month. The largest
current fine is $2,500, but the new legislation would increase that to
$10,000 and each animal would be considered an additional fine.

Trull said her group has not yet taken a position on the legislation but
that it could hinder biomedical research with severe penalties that may not
be warranted in some cases.

For example, she said, a single infraction for peeling paint in a room with
12 animals in it could result in a fine of $120,000 under the new
legislation. "I don't think that makes any sense," she said.

Del.icio.us | Digg it | RSS

© Copyright 2007 United Press International, Inc. All Rights Reserved.
United Press International, UPI, the UPI logo, and other trademarks and
service marks, are registered or unregistered trademarks of United Press
International, Inc. in the United States and in other countries.


Tags:
Jun 5, 2007 12:20 PM
Subject
Voice your support TODAY for non-animal tests due June 7!!!
Body:
Please Voice Your Support for Non-Animal Tests

~Comments Due June 7th!!~

5yearplan@niehs.nih.gov


Dear Friend:

In addition to co-founding a coalition of animal protection organizations whose sole purpose is to foster the use of alternatives to animal testing, NEAVS has been monitoring what is happening at the government policy level that furthers or hinders our goals to replace animal testing with non-animal alternatives.

The United States agency overseeing the development of non-animal test methods, the Interagency Coordinating Committee for the Validation of Alternative Methods (ICCVAM) has approved only one non-animal test method originating in the U.S. A shameful record when ICCVAM's European counter, ECVAM, has approved dozens.

Rather than being a vehicle to support development and adoption of animal-free testing, ICVAM has done little in comparison to what can and should be done. As a result, animals continue to needlessly die and human health suffers as animal tests continue to lead to less accurate and less sensitive information regarding human health.

Please let ICCVAM know that you support their immediate acceptance of internationally validated non-animal tests.

Please send respectful comments no later than June 7 to:

5yearplan@niehs.nih.gov

or submit them via the Web. (Your comments will be available on their website and negative comments will work against us.)

Thank you,

Theodora Capaldo, EdD
President & Executive Director
www.neavs.org
www.releasechimps.org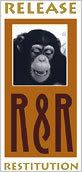 Please repost, thanks Nema ;)
Tags:
more »
MY NEWEST GROUP CONNECTIONS
MEMBERS NEAR YOU
Advertisement

Our sponsors help keep this site free!


Advertisement

Our sponsors help keep this site free!