Up to date World News from
different sources including comedians and entertainers. Bring a healthy sense of humor and some facts and let's discuss the news!

Come on in and get the news in a more tolerable form; dripping with...

SARCASM!

Although the news is a drag these days, we may as well get a laugh or two along the way...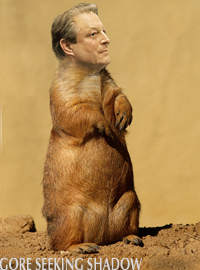 1 week ago
|
Media Madness
ParsifalAWAY says:
Assad visits a market, and goes slumming What is the Syrian President Bashar al-Assad, a doctor of medicine (ophthalmologist), of all the Western politicians...
more»
2 weeks ago
|
Middle East Mess
ParsifalAWAY says:
Tehran Was Always America's and Thus the Islamic State's Final Destination June 10, 2017 , by <a href="http://journal-neo.org/author/tony-ca...
more»
ParsifalAWAY says:
Shocking revelations now confirm that the global warming 'h...
more»
Host have not shared any Shares with this group.
Feeds from the Web
There are currently no feeds available.
No group connections were found